Not even extreme heat and humidity is enough to deter the mothers and fathers of Vietnam's Bắc Giang province from taking their children to local healthcare centres for check-ups and vaccinations. On the day that I visited the community centre in Yên Thế, families were queueing outside the clinic, waiting patiently for their children to be immunised against diseases like whooping cough and measles that used to devastate the country.
Before I set out for Vietnam, I was curious. How could a country ravaged by long years of war, political conflict and poverty have reached immunisation rates that equal or even surpass vaccination coverage in some richer countries? Most of my answers came from health minister Nguyen Thi Kim Tien, but one was already apparent listening to parents waiting outside the Yên Thế community centre: public confidence in the health system.
Vietnam's high immunisation coverage is achieved through regular vaccination sessions at local health facilities. Outreach is limited to the most inaccessible areas. This ensures that delivery is highly reliable with no risk of families making wasted journeys due to shortages of vaccines or vaccinators. Immunisation sessions at the local health centres are supervised by a team of doctors, with any adverse events following immunisation (AEFI) closely monitored. It is this regularity and quality that has built Vietnamese trust in their immunisation system – and fuelled demand in places like Yên Thế.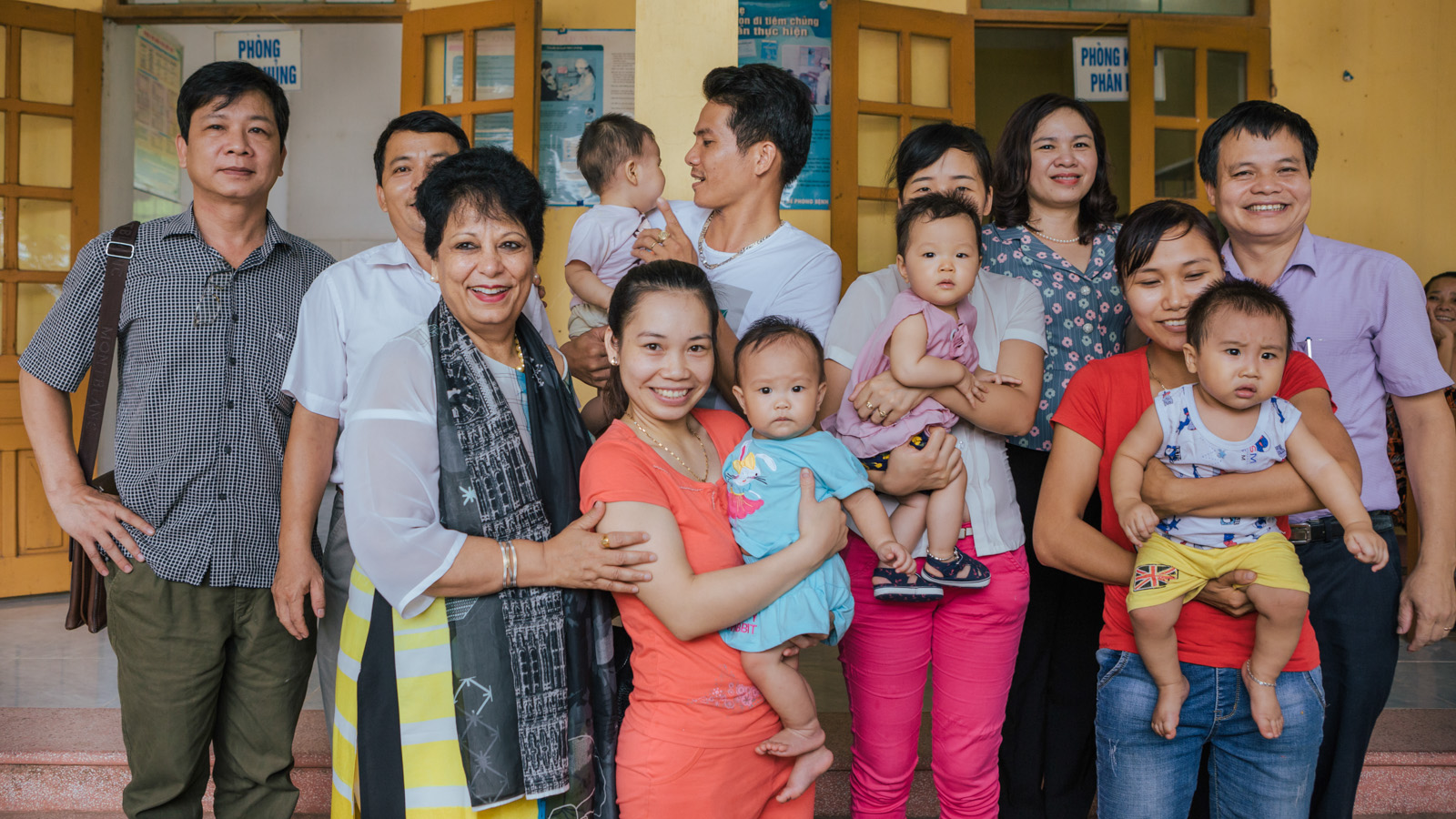 Registering and monitoring vaccination is a big challenge in most of the countries that my organisation, Gavi, supports. But in Vietnam, every health centre I visited made consistent use of children's immunisation cards to register vaccinations, each matched against comprehensive lists of children due to attend. It was a model example of how real-time data recording can help make official estimates of coverage more accurate.
There are other technical advantages. Vietnam has its own Institute of Hygiene and Epidemiology, which serves as the epicentre of preventive care – a marked contrast to countries which have paid scant attention to developing public health professionals and managers. Vietnam reminded me of Tamilnadu, a province in my own country India, which is widely recognised for public health success and low maternal and child mortality rates. Like Vietnam, Tamilnadu has a dedicated cadre of public health professionals, who are often credited as the main reason for the province's impressive public health performance.
Vietnam has also taken a lead in setting up a network of provincial centres for disease control and surveillance, joining up laboratory surveillance and disease prevention activities across the nation.  A far-reaching cold chain system helps preserve vaccines at the right temperature, as evidenced by an outstanding Effective Vaccine Management (EVM) score of over 80%.
Each of these success stories is built on the same solid foundations:  strong political commitment from the Health Minister and others, a steadfast focus on prevention and health promotion, and skilled public health professionals. This is backed up by an extensive network of community health workers, essentially volunteers working grassroots level to bring communities closer to the national health system.
My trip will always serve as a reminder of the impressive gains that can be made in combatting maternal and child mortality as well as infectious diseases when a national government prioritises preventive and promotive care and invests in primary healthcare.
Vietnam is one of 20 Gavi-supported countries expected to transition out of Vaccine Alliance support between 2016 and 2020.  As the government rolls out its new national health insurance plan, it will be more important than ever to sustain progress by investing in prevention. On the day of my arrival, Prime Minister Nguyễn Xuân Phúc approved the budget for immunisation, guaranteeing increased domestic financing for both vaccines and the cold chain through to 2020. I do hope that going forward, the country would be able to commit more resources for the introduction of important new vaccines like human papillomavirus, rotavirus and pneumococcal vaccines, and shield families from preventable death, suffering and the financial burden that accompanies them. 
I left Hanoi in no doubt as to how Vietnam has reached and maintained 96% basic immunisation coverage –  a phenomenal achievement. Given  Vietnam's systematic approach to promoting community health, I look forward to seeing this beautiful country take its success story to the next level.