"Stealth Omicron": Everything you need to know about the new BA.2 subvariant of SARS-CoV-2
A descendent of the Omicron variant called BA.2 could be more contagious, but it doesn't appear to cause more severe COVID-19 disease.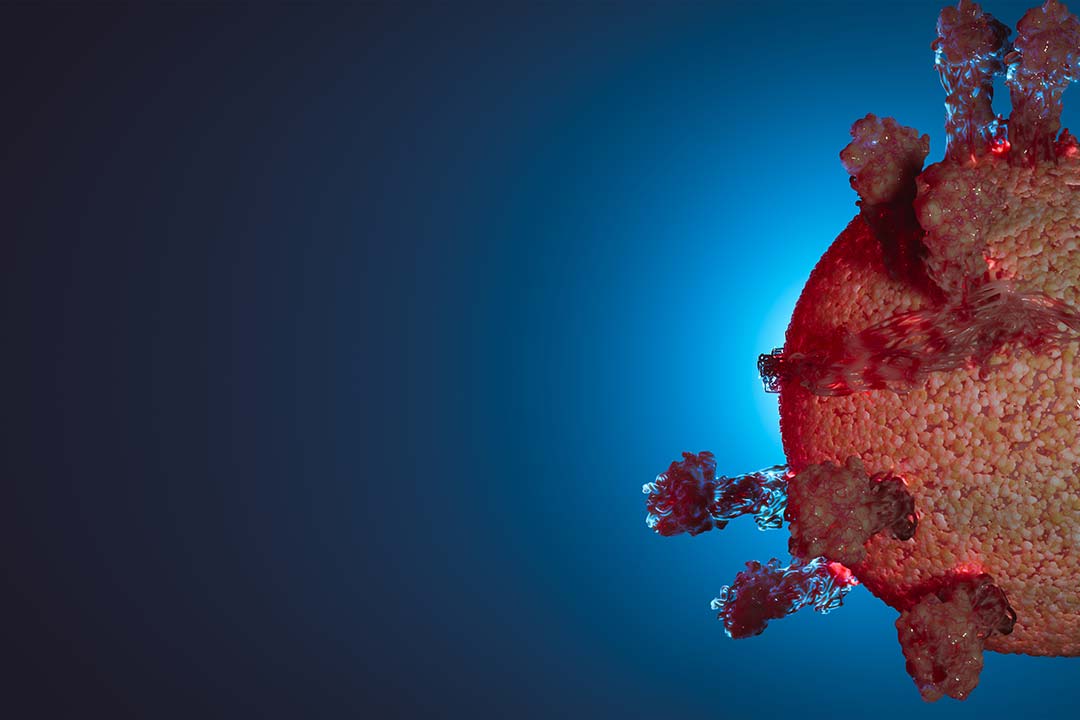 A subvariant of the highly transmissible Omicron variant called BA.2 appears to be taking over in certain countries, including Denmark. According to preliminary calculations by Denmark's Statens Serum Institut (SSI), the new subvariant could be 1.5 times more infectious than its predecessor – although they've detected no difference in the risk of hospitalisation.
"There is some indication that it is more contagious, especially for the unvaccinated, but that it can also infect people who have been vaccinated to a greater extent."
Evolving virus
All viruses acquire new mutations over time, and SARS-CoV-2 is no exception. Some of these changes have no impact on the virus's behaviour, whereas others can alter properties such as how contagious it is, which tissues it infects, or the severity of the illness it causes. A group of closely related variants that share a common ancestor is called a lineage, and these can subsequently branch off into sub-lineages, which is what now appears to be happening with Omicron.
The same thing happened with previous variants of concern. For instance, the Delta variant comprised more than 200 sub-lineages before Omicron began to take over. So far, the Omicron variant is thought to have split into three sub-lineages – BA.1, BA.2 and BA.3 – and these will continue to evolve in the future.
Global spread
It is unclear where in the world BA.2 originated, but it was first detected among viral genome sequences uploaded to the global GISAID database from the Philippines in November.
As of 21 January, 2022, 40 countries had similarly uploaded BA.2 sequences, with Denmark having recorded the most, followed by India, Sweden and Singapore – although this could partly be due to higher levels of viral surveillance in these countries.
Although BA.2 is currently being investigated, it has not yet been designated a variant of interest – one whose genetic changes are predicted to affect its transmission, how well diagnostics, treatments or vaccines work, or appears to be responsible for an increased proportion of cases. It has also not been designated a variant of concern, which in addition to the characteristics of a variant of interest also shows evidence of being more contagious, causing more severe disease, or being less susceptible to public health measures, vaccines, diagnostic tests and/or therapeutics.
Some scientists have referred to BA.2 as a "stealth" variant because, although it has many mutations in common with the original BA.1 Omicron variant, it lacks a genetic deletion on the spike protein that allows the rapid identification of probable cases using certain PCR tests. This makes tracking its spread more time-consuming.
Genetic changes
According to Prof Francois Balloux, director of the UCL Genetics Institute in London, BA.1 and BA.2 are about 20 mutations apart. "Interestingly, the two Omicron sub-lineages are sister clades that split from each other several months ago and are not derived from each other. Both carry a roughly comparable [number of] mutations relative to the ancestral SARS-CoV-2 strain," he said.
Only a few of the changes distinguishing BA.1 from BA.2 fall within regions of the genome important for antibody recognition of the virus, Balloux added. This means if you've been infected with one, you're unlikely to be reinfected with the other.
There is also currently no evidence that BA.1 and BA.2 differ in their ability to evade the immune system, the severity of the disease the cause, or the age profile they preferentially infect.
Highly contagious
The original BA.1 lineage of Omicron still accounts for 98% of cases globally, but in Denmark, BA.2 is reported to have become the dominant strain during the second week of January.
"There is some indication that it is more contagious, especially for the unvaccinated, but that it can also infect people who have been vaccinated to a greater extent," SSI's technical director Tyra Grove Krause told a press briefing on 26 January.
The UK Health Security Agency, which designated BA.2 a "variant under investigation" on 21 January, said that there was currently insufficient evidence to say whether BA.2 causes more severe illness, but that it may have a "growth advantage", meaning it spreads more rapidly.
If BA.2 really is more transmissible, this would make it likely to find and infect unvaccinated people faster, making it more important than ever to ensure everyone, especially those with underlying medical conditions, has access to COVID-19 vaccines, regardless of where they live.