Tackling typhoid in Zimbabwe: "We have to be sure for ourselves that the water is safe"
After a devastating typhoid outbreak swept through Bulawayo, Zimbabwe, a new, more effective vaccine is bringing hope.
Shylet Virima, 20, lost her mother, Sibusisiwe, to typhoid after many weeks of writhing in pain. Fever, stomach cramps and diarrhea are the trademark symptoms of typhoid, which took hold in Zimbabwe's south-west industrial city of Bulawayo in early 2020.
A life-threatening disease, typhoid is caused by Salmonella typhi bacteria, which is often transmitted through contaminated food, water and poor sanitation.
A year later, the memories of loss and illness are still fresh on the barren grey walls, where old photographs have been removed.
"She was really sick; she was sick for a long time. It started with her, then my father got it and, eventually, us - the children. All of us recovered, but she remained ill. We ended up taking her to Mpilo hospital and they tried to treat her for more than a week, but we lost her on 19 June during lockdown," she says with tears in her eyes.
Virima believes the death was caused by the use of contaminated piped water which led to a typhoid outbreak in Luveve, a high-density neighbourhood in Zimbabwe's second largest city. Water cuts of up to 144 hours a week were implemented to conserve dwindling supplies, partly due to poor rainfall in Bulawayo.
The frequent water rationing and the pumping of discoloured, smelly water to household taps forced residents to resort to using sources such as hand-dug wells and communal boreholes. This resulted in at least 13 typhoid deaths and more than 1,500 cases requiring treatment in Luveve alone.
A life-threatening disease, typhoid is caused by Salmonella typhi bacteria which is often transmitted through contaminated food, water and poor sanitation. Due to run down water infrastructure and erratic rainfall patterns, typhoid is endemic to Zimbabwe.
Since the death of the Virima matriarch, black and silver pots filled with boiled water line the kitchen counter. Every day Shylet tries to ensure all water used for cooking or drinking is boiled.
"Just because rationing has stopped and water is coming out of the tap, it doesn't mean it's safe. We have to be sure for ourselves that the water is safe," she says.
One year on since the family's loss, there is a glimmer of hope for the residents in Luveve and around Zimbabwe, through a new typhoid vaccine for the young. Zimbabwe recently completed a nationwide rollout of the Typhoid Conjugate Vaccine (TCV), with more than three million children under 15 receiving the injection, including Shylet's younger brother, 13-year-old Brooklyn.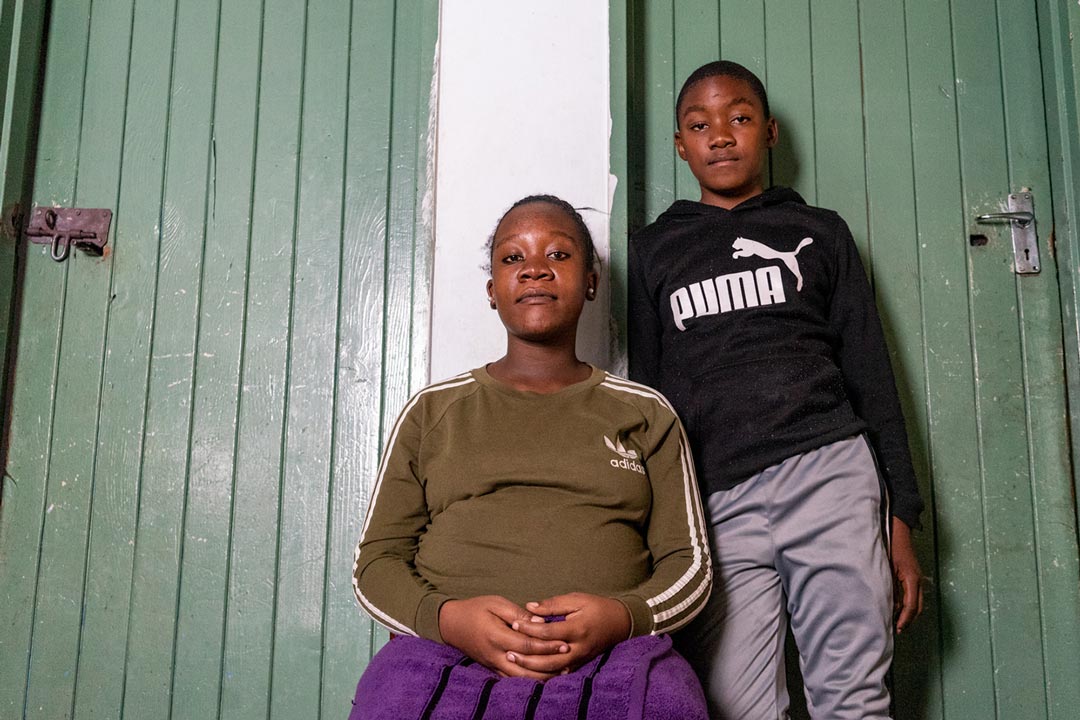 Typhoid is a preventable illness but has become increasingly resistant to the traditional antibiotics used to treat it. The new typhoid conjugate vaccine (TCV) is thought to provide longer-lasting immunity than older typhoid vaccines which can be a weak defence against some of Zimbabwe's drug-resistant strains.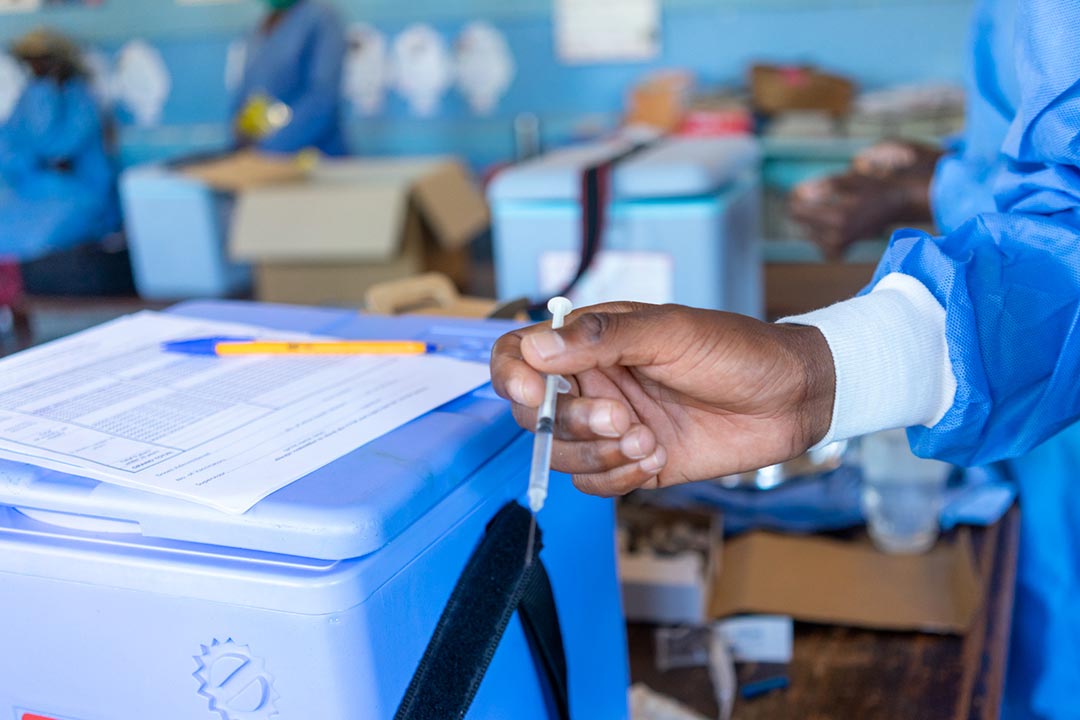 In 2019, Zimbabwe became the first country in Africa to embark on a mass vaccination campaign using the new typhoid conjugate vaccine. With support from international partners such as Gavi, the World Health Organization (WHO) and UNICEF, TCV has been administered to young children living in Zimbabwe's typhoid-prone areas. The recent national rollout is the second but most widespread campaign.
Even in schools like Luveve Primary School, where pupils only attend school three times a week due to the COVID-19 pandemic, the majority of pupils were vaccinated. According to the school's health co-ordinator, Marcelline Magombedze, 596 out of a targeted 628 children were immunised.
"The TCV vaccination rollout was an important programme, especially after the outbreak last year. Young children also succumbed to the disease so it was necessary to vaccinate. Most of the community responded positively. There were only a few denials, which shows that people are aware of the need to vaccinate their children," she says.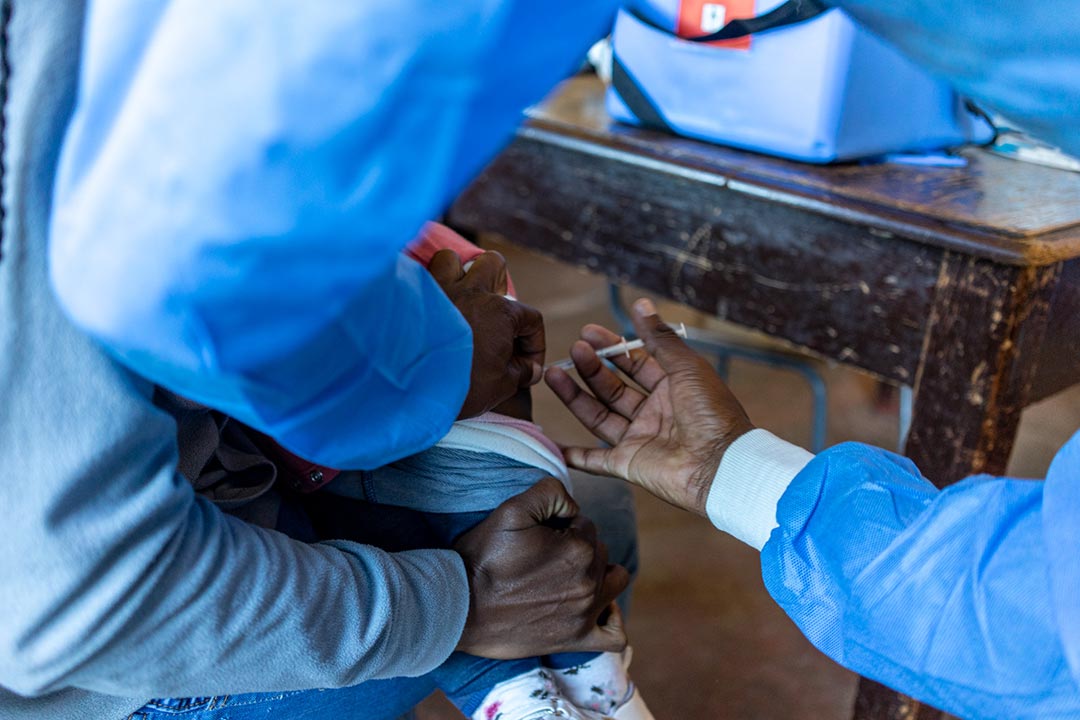 According to the city's director of health services, Edwin Sibanda, there has been a high uptake of the vaccine. He believes the new shot could have a major impact.
"This new vaccine is very effective and will provide protection for at least three years or more with only one dose," he says.
For pregnant Virima, a new, stronger vaccine offers some promise for the future of her unborn child. Her child may not be born into a typhoid-free Zimbabwe, but she hopes that, if the water supply is made safe, one day typhoid may be completely eradicated.
"I can't say we are hundred percent safe. Even if we boil water, there is always a risk. It is up to the council to try by all means to make sure we have safe water. With the vaccine, there is still a risk, but it does give us hope."