Can Kenya eliminate malaria?
Kenya is aiming to eliminate malaria entirely by 2030, with the world's first malaria vaccine forming an important tool in its arsenal. The country's youth is playing an important role.
7 October 2021
4 min read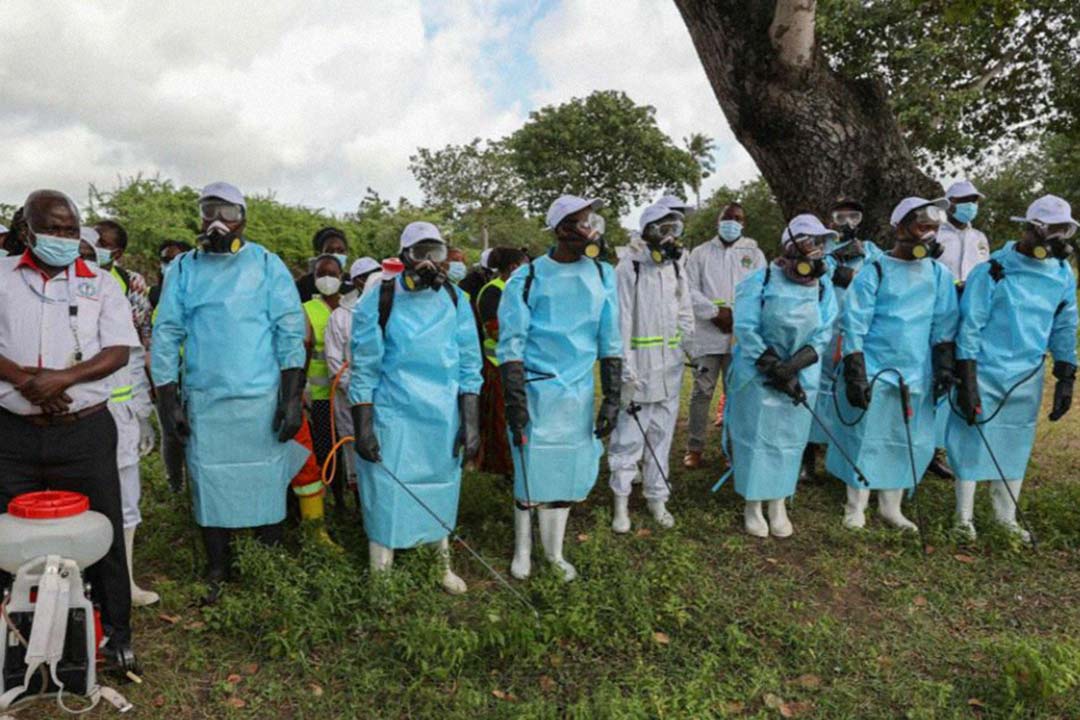 Malaria continues to be one of the world's most deadly diseases. In Kenya, the disease is the main cause of death among children under the age of five years. As a result, the country is participating in several global initiatives to reduce mortality rates. The Kenyan government was one of three African countries to pilot the world's first malaria vaccine, called RTS,S, in 2019.
On September 13, 2019, at Got Agulu Sub-County Hospital in Homabay County, six-month-old Ellian was the first child to be given the RTS,S vaccine.
"We are the generation that will see malaria eradicated during our lifetime. We, the Malaria Youth Army, also use digital tools to raise awareness about malaria prevention and ensure that the knowledge is spread throughout Kenya."
"Ellian has now received all four of his jabs. He hasn't had a single case of malaria since getting immunised. However, we are still sleeping under a mosquito net that has been treated," his mother, Noreen Kiminy, says.
Despite initial reservations, parents are flocking to health institutions to have their children vaccinated against malaria.
"In Homa Bay County, about 29,944 children have received their first dose of the malaria vaccine since September 2019. About 17,321 children have received their second dose, while 12,518 children are waiting for their third," says county vaccination coordinator Rosemary Ongete.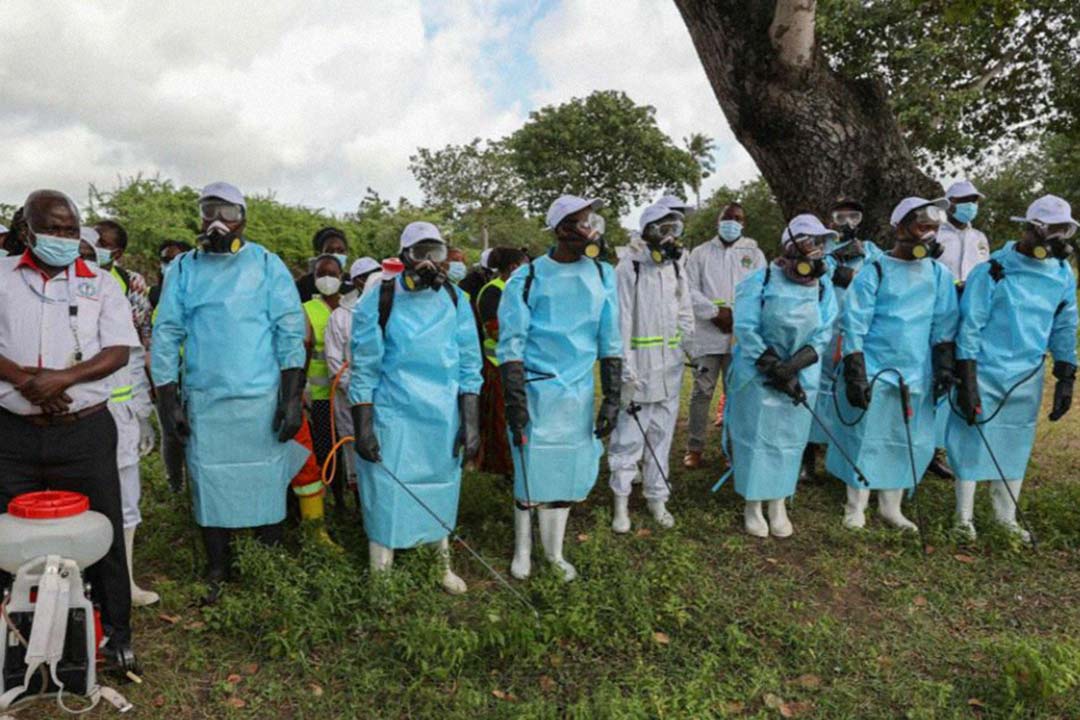 The main high-risk counties where the programme is being implemented are Homa Bay, Kisumu, Migori, Siaya, Busia, Bungoma, Vihiga, and Kakamega.
According to Dr Akwale, "In Kenya, the phased pilot programme seeks to vaccinate around 120,000 children per year across the designated locations. By the end of April 2021, more than 190,000 children had received their first dose, far exceeding the health ministry's estimates." 
The RTS,S vaccine covers children from six months upwards and will be used in conjunction with other interventions such as the use of insecticide-treated bed nets, indoor pesticide spraying, and timely access to malaria diagnosis and treatment.
Akwale goes on to say, "The RTS,S [vaccine] results in a 40% reduction in severe disease. Where accessible, vaccination will be administered in four doses: three between the ages of six and nine months, and a fourth dose at the age of 24 months."
The vaccine joins a raft of measures the country is taking to reduce the spread of malaria, including encouraging the country's youth to join the fight against this ancient disease.
Kazungu Charo stands outside his house and adjusts his safety gear, which includes blue clothing, gumboots, and a backpack sprayer. He is preparing to join hundreds of other young people in Majaoni village, 10 kilometres from his home, as they move from house to house as part of a malaria vector control exercise.
Majaoni is a settlement on Kenya's coast and a major malaria epidemic hotspot. Twenty-eight year old Kazungu is a member of the Kenya Malaria Youth Army (KeMYA), a social movement established by the Kenyan government as part of its attempts to eradicate malaria at the community level by 2030. KeMYA consists of young people between the ages of 15 and 35.
According to Kazungu, "We participate in community-targeted advocacy, information dissemination, malaria incidence surveillance and indoor residual spraying, among other things. We spray mosquito breeding locations using drones and develop new methods to save lives and prevent, diagnose and cure malaria."
Since joining KeMYA in July 2021, Kazungu has conducted indoor residual spraying for about 40 homesteads.
"We spray insecticides on the inside walls, ceilings, and other interior resting spots of malaria-carrying mosquitos. We focus more on the bedrooms and living rooms of a household," he says.
Roy Sasaka, Chief Executive Officer of the National Youth Council, says, "The Ministry of Health understands the necessity for youth leadership and full engagement in all malaria prevention activities."
Sasaka adds that the Kenya Health Sector Strategic and Investment Plan prioritises malaria elimination by 2030, laying a solid platform for a continental youth army to eradicate malaria.
Kazungu concurs with him. "We are the generation that will see malaria eradicated during our lifetime. We, the Malaria Youth Army, also use digital tools to raise awareness about malaria prevention and ensure that the knowledge is spread throughout Kenya."
In addition, Kenya has introduced the first locally-manufactured malaria rapid diagnostic kits, one of the first steps towards universal access to testing for all malaria cases. The kits will be critical in detecting severe malaria in areas where transmission has been reduced to very low levels. According to the Malaria Indicator Survey 2020, malaria prevalence in the endemic lake regions of Kenya has decreased from 27% in 2015 to 19% in 2020.