Convincing nomadic populations to get the jab in Northern Kenya
For the Gosha community, vaccines are not only protecting them from COVID-19, but are also bringing development to their area.
15 October 2021
4 min read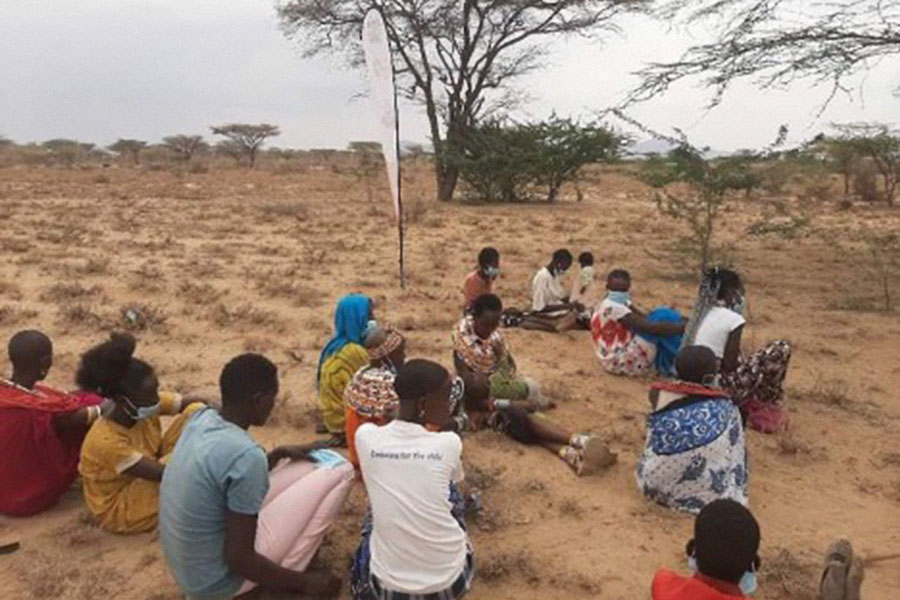 When fights break out between communities, the defeated party often retreats to avoid further damage. The Gosha community that inhabits the north-eastern part of Kenya is no different. Following intercommunity wars and general insecurity, these Somali-Bantus left the Jubba Valley of Somali and settled in the Mandera region of Kenya.
When COVID-19 struck the world, even this minority of minorities felt the impact.
"We've had to address issues of insecurities daily, and we can't feed our cattle, which are what give us a living through selling milk, meat, and hides. Our children are malnourished, there's no water, and now we have to cope with an epidemic we hardly know about!" says Caaisho Aaden, a community religious leader.
"I feel terrible to have been misinformed about modern medicine and immunisation. My husband and I have received the first injection today."
Following the receipt of COVID-19 vaccines through the COVAX initiative, the Kenyan government supplied Moderna and AstraZeneca vaccines to the county government of Mandera to ensure that even those inhabiting remote areas are immunised.
"The national government has provided 3,000 doses of AstraZeneca and Moderna vaccines received under COVAX here in Banisa Constituency, Mandera County. We are looking forward to a massive turnout of our beloved Gosha community who'll come to receive their first jabs today," said Hon Mohamed Arai, the deputy governor of Mandera County, at the time.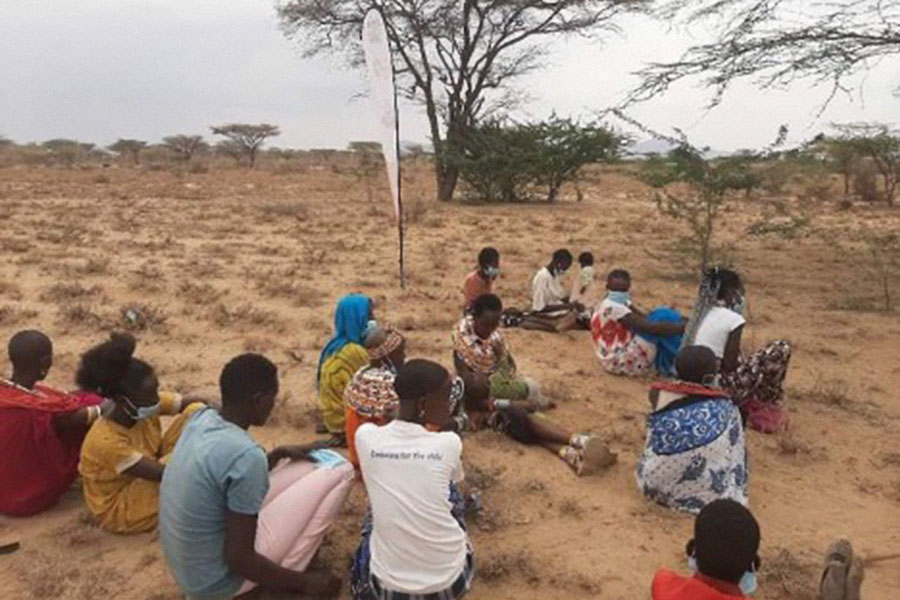 Nevertheless, things did not go as planned in Banisa Constituency.
"We travelled to this part of the county to vaccinate the dwellers of this area, but instead, we were met with hesitancy and hostility initially," notes Shifaa Abdalla, a nurse from Mandera Hospital.
The local inhabitants expressed their concerns about the vaccines.
"I do not know much about these vaccines they're injecting into our bodies, and I surely do not trust them a bit. It could be lethal for all I know," stated community member Asad Bashir, in a firm voice.
The medical officers and nurses did not vaccinate any person on that first day. The area chief, Adan Mohammed, then organised a meeting with the medical officers, nurses, and doctors. The aim was to organise sensitisation gatherings that would raise awareness of the vaccines among the Goshas.
In collaboration with the Gosha Education Foundation (GEF), the community leaders and health workers explained in layman's terms how the vaccines would help them obtain immunity against the virus. It took time to convince them of the importance of vaccination and stress that vaccines received under the COVAX initiative are tested and effective. Slowly, the citizens started lining up for the first jabs.
"I feel terrible to have been misinformed about modern medicine and immunisation. My husband and I have received the first injection today. The nurse has informed me that a message will appear on my phone on when to receive my second dose," declared Bishaaro Burhaan, a local community leader, immediately after vaccination.
The COVID-19 vaccination roll-out has since gained pace and in two months more than 5,000 people had received their first dose. In a community with less than 25,000 people, that is a definite improvement. By late September the numbers were looking impressive.
With a smile on his face, County Chief Officer of Mandera County Rahma Abdullahi says, "More than half of the Gosha community have received their first jabs, and about 5,200 have have their second. Citizens have expressed their trust in the AstraZeneca and Moderna vaccines received under COVAX."
While COVID-19 has caused disruption across the country, people in this semi-arid area have seen an improvement in their lives since the introduction of the vaccines. Though things may take time to return to normalcy, Gosha people have experienced positive reforms with the introduction of vaccines.
"Roads were terrible in the area but, ever since the medical officers started arriving to administer vaccines, we've seen our roads tarmacked for the first time. Additionally, boreholes have been dug to supply enough water for us minorities. Food and clothing have been distributed to us, and now our children and cattle are not just surviving but thriving! The county government has renovated our local market and now we can comfortably sell our goods and take our children to school," says community member Mahmud Abdi, cheerfully.
Connect with Cyrus Michino on Twitter at @cyrus_mich