COVAX explained
To end this global health crisis we don't just need COVID-19 vaccines, we also need to ensure that everyone in the world has access to them.
3 September 2020
11 min read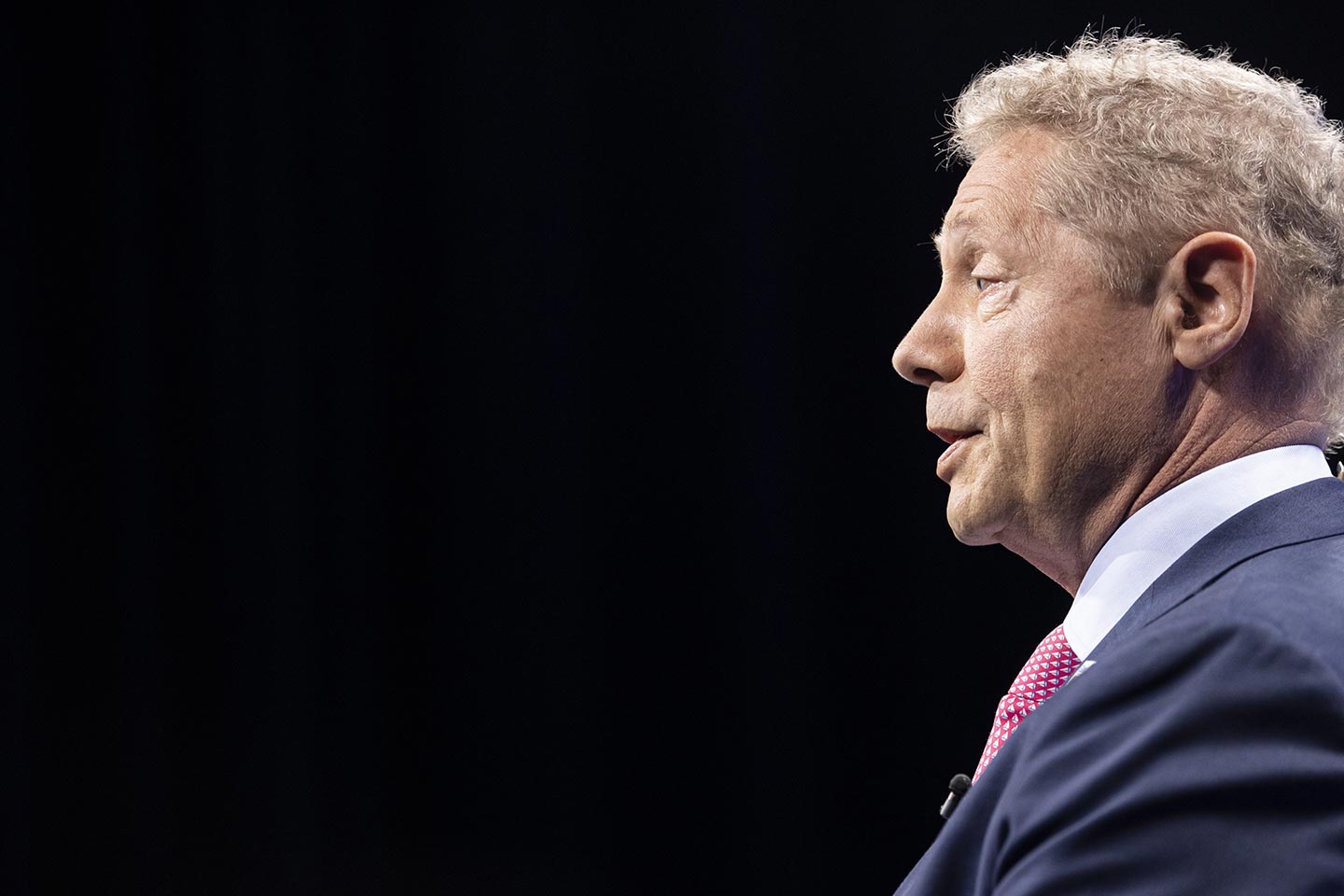 At an early stage during this pandemic, it quickly became apparent that to end this global crisis we don't just need COVID-19 vaccines, we also need to ensure that everyone in the world has access to them. This triggered global leaders to call for a solution that would accelerate the development and manufacture of COVID-19 vaccines, as well as diagnostics and treatments, and guarantee rapid, fair and equitable access to them for people in all countries. Today we have that solution – COVAX. The result of an extraordinary and unique global collaboration, with more than two-thirds of the world engaged – COVAX has the world's largest and most diverse portfolio of COVID-19 vaccines, and as such represents the world's best hope of bringing the acute phase of this pandemic to a swift end.
What is COVAX?
COVAX is one of three pillars of the Access to COVID-19 Tools (ACT) Accelerator, which was launched in April in response to this pandemic. Bringing together governments, global health organisations, manufacturers, scientists, private sector, civil society and philanthropy, with the aim of providing innovative and equitable access to COVID-19 diagnostics, treatments and vaccines. The COVAX pillar is focussed on the latter. It is the only truly global solution to this pandemic because it is the only effort to ensure that people in all corners of the world will get access to COVID-19 vaccines once they are available, regardless of their wealth.
Coordinated by Gavi, the Vaccine Alliance, the Coalition for Epidemic Preparedness Innovations (CEPI) and the WHO, COVAX will achieve this by acting as a platform that will support the research, development and manufacturing of a wide range of COVID-19 vaccine candidates, and negotiate their pricing. All participating countries, regardless of income levels, will have equal access to these vaccines once they are developed. The initial aim is to have 2 billion doses available by the end of 2021, which should be enough to protect high risk and vulnerable people, as well as frontline healthcare workers.
For lower-income funded nations, who would otherwise be unable to afford these vaccines, as well as a number of higher-income self-financing countries that have no bilateral deals with manufacturers, COVAX is quite literally a lifeline and the only viable way in which their citizens will get access to COVID-19 vaccines. For the wealthiest self-financing countries, some of which may also be negotiating bilateral deals with vaccine manufacturers, it serves as an invaluable insurance policy to protect their citizens, both directly and indirectly. On the one hand it will provide direct protection by increasing their chances of securing vaccine doses. Yet, at the same time by procuring COVID-19 vaccines through COVAX, these nations will also indirectly protect their citizens by reducing the chances of resurgence by ensuring that the rest of the world gets access to doses too.
Why we need COVAX
COVAX is necessary because without it there is a very real risk that the majority of people in the world will go unprotected against SARS-CoV-2, and this would allow the virus and its impact to continue unabated. COVAX has been created to maximise our chances of successfully developing COVID-19 vaccines and manufacture them in the quantities needed to end this crisis, and in doing so ensure that ability to pay does not become a barrier to accessing them.
To do this, first we need COVID-19 vaccines that are both safe and effective, which is by no means a certainty. There are currently more than 170 candidate vaccines in development, but the vast majority of these efforts are likely to fail. Based on previous vaccine development, those at the preclinical trial stage have roughly a 7% chance of succeeding, while the ones that make it to clinical trials have about a 20% chance. To increase the chances of success, COVAX has created the world's largest and most diverse portfolio of these vaccines, with nine candidate vaccines already in development and a further nine under evaluation.
COVAX has been created to maximise our chances of successfully developing COVID-19 vaccines and manufacture them in the quantities needed to end this crisis.
By joining COVAX, both self-financing countries and funded countries will gain access to this portfolio of vaccines, as and when they prove to be both safe and effective. Self-financing countries will be guaranteed sufficient doses to protect a certain proportion of their population, depending upon how much they buy into it. Subject to funding availability, funded countries will receive enough doses to vaccinate up to 20 per cent of their population in the longer term. Since demand is initially likely to exceed supply once vaccines do become available, allocation will be spread across countries based on the number of doses that are available and increase as that availability increases.
To make all this a reality, Gavi has created the COVAX Facility through which self-financing economies and funded economies can participate. Within this also sits an entirely separate funding mechanism, the Gavi COVAX Advance Market Commitment (AMC), which will support access to COVID-19 vaccines for lower-income economies. Combined, these make possible the participation of all countries, regardless of ability to pay.
---
---
What is the COVAX Facility?
The principal role of the COVAX Facility is to maximise the chances of people in participating countries getting access to COVID-19 vaccines as quickly, fairly and safely as possible. By joining the Facility, participating countries and economies will not only get access to the world's largest and most diverse portfolio of COVID-19 vaccines, but also an actively managed portfolio. The Facility continually monitors the COVID-19 vaccine landscape to identify the most suitable vaccine candidates, based on scientific merit and scalability, and works with manufacturers to incentivise them to expand their production capacity in advance of vaccines receiving regulatory approval.
Normally, manufacturers are reluctant to risk making the significant investments needed to build or scale-up vaccine manufacturing facilities until they have received approval for a vaccine. But in the context of the current pandemic, which is costing the global economy US$ 375 billion every month, this would inevitably lead to significant delay and initially vaccine shortages once vaccines are licensed. To avoid this, the Facility is working with manufacturers to provide investments and incentives to ensure that manufacturers are ready to produce the doses we need as soon as a vaccine is approved. The Facility will also use the collective purchasing power that comes from having so many countries participate in order to negotiate highly competitive prices from manufacturers that are then passed on to participants.
The Facility continually monitors the COVID-19 vaccine landscape to identify the most suitable vaccine candidates, based on scientific merit and scalability.
Self-financing countries and economies participating in the Facility can request vaccine doses sufficient to vaccinate between 10-50% of their populations. The amount they pay into the Facility will reflect the number of doses they have requested. For these countries the Facility serves as a critical insurance policy that will significantly increase their chances of securing vaccines, even if their own bilateral deals fail. And by pooling resources through the Facility, participating countries and economies are essentially helping to increase the world's chances of bringing about COVID-19 vaccines as quickly as possible, and in the quantities that we need.
While there are no guarantees that any COVID-19 vaccine candidates will ultimately succeed, taking this global approach and sharing the risks through the Facility offers our best shot at beating this virus by enabling the world to share the rewards.
At the time of writing this, 78 higher-income countries and economies have now confirmed their interest in participating the COVAX Facility, with more possibly to follow. This shows that the COVAX Facility is open for business and attracting the type of interest across the world that we had hoped for. Countries now have until 18 September to commit to legally binding agreements to participate and make their upfront payments into the Facility by 9 October.
Committed vs Optional Purchase
Self-financing countries joining the COVAX Facility have two ways in which they can participate, through a Committed Purchase Arrangement or an Optional Purchase Arrangement. 
As the name implies, self-financing countries opting for a Committed Purchase will need to make committed guarantees to procure an agreed volume of doses through the Facility. In exchange for this firm commitment these participants will be required to provide a lower upfront payment of US$ 1.60 per dose, or 15% of the total cost per dose. Under this type of agreement, participants are effectively committing to purchase a set number of vaccines that, once available, will be fairly and equitably allocated amongst participants. Countries will have the ability to opt out of purchasing a vaccine should the price of the vaccine be twice (or more) that which was expected.
For the Optional Purchase Arrangement, participants can choose to opt out of receiving any vaccine, without jeopardising their ability to receive their full share of doses of other candidates, subject to supply becoming available. This type of agreement may be more attractive to participants that already have bilateral agreements with manufacturers, through which they may already have secured sufficient doses of that particular vaccine. 
The trade-off for these participants, who will have greater choice, is that they will be required to pay a higher proportion of the total cost per dose up front, making a down payment of US$ 3.10 per dose and a risk-sharing guarantee of US$ 0.40 per dose to help protect the Facility against any liabilities resulting from participants deciding not to purchase a particular vaccine candidate after the Facility has already entered into a contract with the manufacturer. Also, by opting out of vaccines that have been allocated to them and waiting for another to become available, these countries may inevitably experience a delay in receiving their full committed volume of vaccines.  In the end, the total cost for the vaccines will be the same for the two options. As a pass-through facility, participants will pay the amount for the doses that was negotiated by the facility, plus a speed premium invested in accelerating and scale-up of manufacturing, as well as a very small fee for the operation of the facility. Some manufacturers will be providing vaccines at flat prices where others will be tiering the prices based upon income levels.
What is the Gavi COVAX AMC?
The primary focus of the Gavi COVAX AMC is to ensure that the 92 middle- and lower-income countries that cannot fully afford to pay for COVID-19 vaccines themselves get equal access to COVID-19 vaccines as higher-income self-financing countries and at the same time. Funding for the Gavi COVAX AMC is entirely separate from that of the COVAX Facility, which means that the AMC is in no way cross-subsidised by the funds of self-financing participants. Instead the AMC will be funded mainly through Official Development Assistance (ODA), as well as contributions from the private sector and philanthropy. 
So far, the AMC has raised about US$ 700 million of the initial seed capital target of US$ 2 billion that is needed by the end of 2020. So, in addition to deciding how they participate in the Facility, sovereign donors will need to decide to what extent they wish to contribute or allocate ODA towards this target and do so in a timely manner. Since no one is safe until everyone is safe, the Gavi COVAX AMC is the only way in which all countries will get equal and fair access to COVID-19 vaccines. 
How will vaccine doses be allocated?
Once any of the COVAX portfolio vaccines have successfully undergone clinical trials and proved themselves to be both safe and effective, and have received regulatory approval, available doses will be allocated to all participating countries at the same rate, proportional to their total population size. A small buffer of about 5% of the total number of available doses will be kept aside to build a stockpile to help with acute outbreaks and to support humanitarian organisations, for example to vaccinate refugees who may not otherwise have access. 
Even though self-financing participants can request for enough doses to vaccinate between 10-50% of their population, no country will receive enough doses to vaccinate more than 20% of its population until all countries in the financing group have been offered this amount. The only exception is those countries who have opted to receive fewer than 20%.
What now?
The fact that the global community has come so far so quickly and built such a comprehensive and effective global solution to this pandemic is a remarkable accomplishment. Now we need to implement it, and this hinges on countries buying into the COVAX Facility so that it can make urgent investments now.
Having so many self-financing economies sign up to join the COVAX Facility is a tremendous step forward, and means we can now begin work signing formal agreements with vaccine manufacturers and developers to secure doses. This will not only allow COVAX to increase our chances of successfully developing COVID-19 vaccines, but also ensure that we have necessary productive capacity in place to manufacture the volumes of doses we need, the moment a vaccine is ready.
In addition to this we need countries to urgently fill the funding gaps that still exist for research and development in COVID-19 vaccines. CEPI is leading the COVAX vaccines research and development work, with nine vaccine candidates already supported, eight of which are already in clinical trials. Governments have already committed US$ 1.4 billion towards this effort, but an additional US$ 1 billion is still needed to continue to move the portfolio forwards.
It is also essential that the Gavi COVAX AMC meets its fundraising target of at least US$ 2 billion by the end of 2020, and also continues to discuss details with AMC-eligible economies what their participation will mean for them. This will be critical to ensuring that ability to pay does not become a barrier to accessing COVID-19 vaccines, a situation that would leave the majority of the world unprotected and which would allow this pandemic to continue far longer than necessary.
More from Dr Seth Berkley