2022 was a wake-up call for global health. Let's turn the tide in 2023
After another challenging year for global health, Gavi CEO Dr Seth Berkley reflects on the challenges and achievements in 2022, and looks ahead to Gavi's priorities and goals for 2023.
21 December 2022
7 min read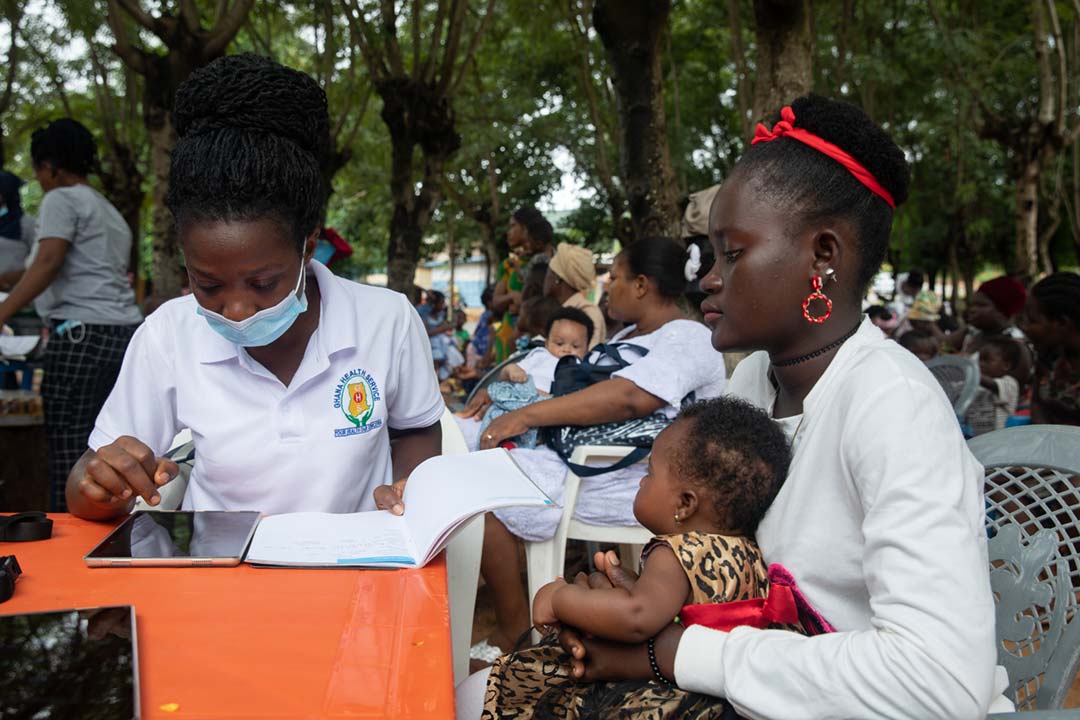 Dear friends and partners,
This past year has been another complex and challenging one for global health. In 2022, more people were infected with COVID-19 than in 2020 and 2021 combined, and the pandemic's negative impact on routine immunisation, resulting in the largest backslide in childhood vaccinations in three decades, continued to present challenges. Cases of polio and diphtheria were detected in some countries for the first time in decades; Uganda battled an outbreak of Sudan ebolavirus, which licensed vaccines don't protect against; and mpox (formerly known as monkeypox) was declared a Public Health Emergency of International Concern (PHEIC). In the face of multiple threats, lower-income countries demonstrated incredible resilience and commitment to immunisation, but it is clear that global health is at a critical juncture.
Establishing African vaccine manufacturers as important and sustainable global suppliers – but without disturbing the global vaccine ecosystem – will save countless lives and improve global health security on the continent and beyond.
This is exactly why the Vaccine Alliance has heralded 2023 as a Year of Renewal. At its meeting earlier this month, the Gavi Board approved an evolution of the current five-year programme strategy to renew focus on essential and COVID-19 vaccinations; reaching zero-dose children; introducing new vaccines, including HPV and malaria; and strengthening our Alliance's role in pandemic preparedness and response (PPR). With nearly three years' experience balancing core programmes with pandemic response, the Vaccine Alliance is well positioned to deliver in the new year.
As reported in Gavi's 2021 Annual Progress Report (launched in September in English and yesterday en français), from 2000–2021, the Vaccine Alliance helped immunise more than 981 million children, including 65 million in 2021 alone – meaning that sometime during 2022, we likely vaccinated our 1 billionth unique child. But for the millions of children born this year in Gavi implementing countries who were left behind by routine immunisation, our Year of Renewal means an urgent push to reach them before they encounter a disease or before another deadly outbreak occurs.
Since January 2022, the World Health Organization (WHO) has identified 26 large measles outbreaks in Gavi-supported countries, compared with 18 in 2021. So far in 2022, 31 requests to access Gavi-supported stockpiles have been received – well above 18 requests in 2021, with a higher number of doses approved this year: over 34 million. The continued risk of polio outbreaks – both wild poliovirus 1 (WPV1) and vaccine-derived poliovirus type 2 (VDPV2) – also underscores the urgency of boosting coverage and reaching zero-dose children.
We will also renew our fight against cervical cancer, which caused about 342,000 deaths in 2020, 90% of which occur in low- and middle-income countries. To make up the ground we lost during the pandemic , the Board approved the 2023 relaunch of Gavi's human papillomavirus (HPV) vaccine programme with over US$ 600 million investment to protect 86 million girls by 2025.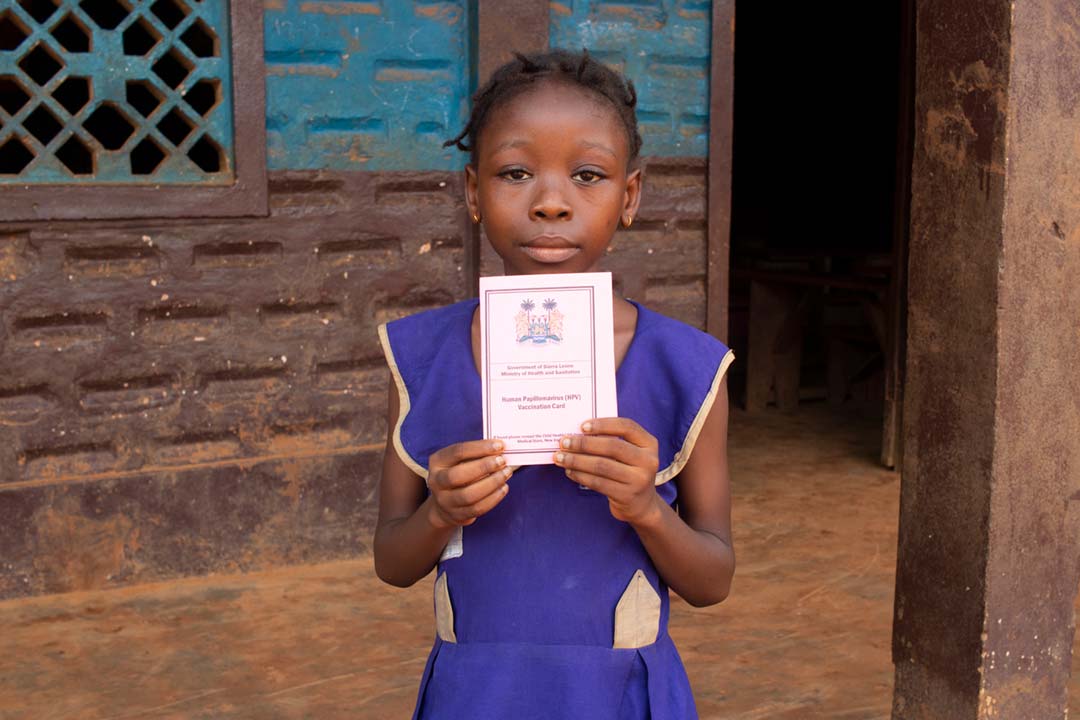 Our fight against the COVID-19 pandemic continues with the same determination with which it began nearly three years ago. COVAX continues to provide COVID-19 vaccine doses to protect people the world over, and has now shipped more than 1.88 billion doses to 146 countries and territories. Today, COVID-19 vaccine complete primary series coverage across the 92 lower-income countries supported by the Gavi COVAX AMC (AMC92) stands at 53%, up from 31% in January, with 81% of health care workers vaccinated across 69 AMC countries reporting – a testament to their prioritisation of frontline workers; however, with older adults at 66%, a real push to increase coverage in these populations is necessary. Now, as COVAX continues to plan for worst-case scenarios, the Board has agreed, in principle, to explore integrating future COVID-19 vaccinations into Gavi's core programming.
The fact that there are now three PHEICs – polio, COVID-19 and mpox – must serve as a wake-up call to the world about the heightened threats to global health security. The risk of infectious disease outbreaks posed by climate change, deforestation and migration is increasing. And the risk of another pandemic occurring with the same kind of impact as COVID-19 is increasing by 2 percent with each year.
Gavi is working with our partners to apply learnings from COVID-19, COVAX & Ebola response to new outbreaks and to pandemic preparedness and response (PPR). We have invested more than US$ 4.5 billion in PPR-related activities between 2016–2022, another US$ 2 billion through the first half of 2022 and an additional US$ 12.5 billion through COVAX. Gavi funds preventive vaccination to avert outbreaks and global vaccine stockpiles against cholera, Ebola, meningitis and yellow fever. And our investments in strengthening health systems are building more resilient immunisation systems and primary health care – from preventing outbreaks in the wake of climate disasters such as floods, draught and earthquakes, to helping the world prepare for future pandemics.
As we've learned the hard way during the COVID-19 pandemic, one of the biggest obstacles to vaccine equity is the dearth of vaccine manufacturing in some regions, particularly across Africa. Currently, less than 0.1% of the global supply of vaccines are produced in Africa. This is a market failure that urgently needs to be addressed. As the world's largest purchaser of vaccines, and the main source to African nations, Gavi has a critical role to play in helping build healthier vaccine markets, and we will work closely with African countries and Africa CDC to support the AU's vision of sustainably expanding vaccine manufacturing capacity across Africa by 2040. To achieve the AU's vision, Gavi recently published a ten-point action plan in consultation with the AU and G7; and joined Africa CDC in calling on the international community to support a new Advance Market Commitment. Establishing African vaccine manufacturers as important and sustainable global suppliers – but without disturbing the global vaccine ecosystem – will save countless lives and improve global health security on the continent and beyond.
All this highlights the importance of the life-saving work we do, and we should all take pride in that. Indeed, in October Gavi received recognition of our efforts to ensure vaccine equity when the Chair of the Gavi Board, Prof José Manuel Barroso, accepted the Council of Europe's 2021 North-South Prize alongside our COVAX partners.
In July, we were delighted to welcome David Marlow as Chief Operating Officer. He hit the ground running, and we welcome his vision and plan towards operational excellence. In September, we bid farewell to Anuradha Gupta after eight years of bringing her leadership as Deputy CEO of Gavi. And in November, after ten years at Gavi, I was pleased that Aurélia Nguyen was appointed as Chief Programme Strategy Officer, bringing her wealth of knowledge and expertise to this new role.
Also this year, Gavi received the highest ranking in the 2022 Aid Transparency Index and achieved International Organization for Standardization (ISO) 27001 certification for effective information security management. We were also proud to have achieved an "A" rating from the UK Foreign, Commonwealth & Development Office (FCDO)'s annual review of Gavi's core business.
None of the achievements over this past year would have been possible without the collective effort of Gavi's employees, consultants and interns; our core partners and their teams; and, of course, the countries actually administering all the vaccinations. Despite long hours, increased workloads and external pressures, they remain driven by the mission. For this, I am truly grateful and proud to work alongside them.
After having the privilege to serve as Gavi's CEO for 12 years, I will complete my fourth and final term in August 2023. Until then, I remain steadfast in my commitment to our mission, our Alliance, our organisation and our incredible staff – and to ensuring a smooth transition for the next CEO.
Thank you all for your hard work, partnership and support. I wish you a joyful and restorative holiday season with your loved ones.
 

Dr Seth Berkley

Chief Executive Officer, Gavi, the Vaccine Alliance
More from Dr Seth Berkley