COVID-19 vaccines are safe. Here's why.
While most people jumped at the chance to get their COVID-19 vaccine, some have been more hesitant over concerns about safety.  Here we explain all the checks and balances in place to make sure the vaccines are safe.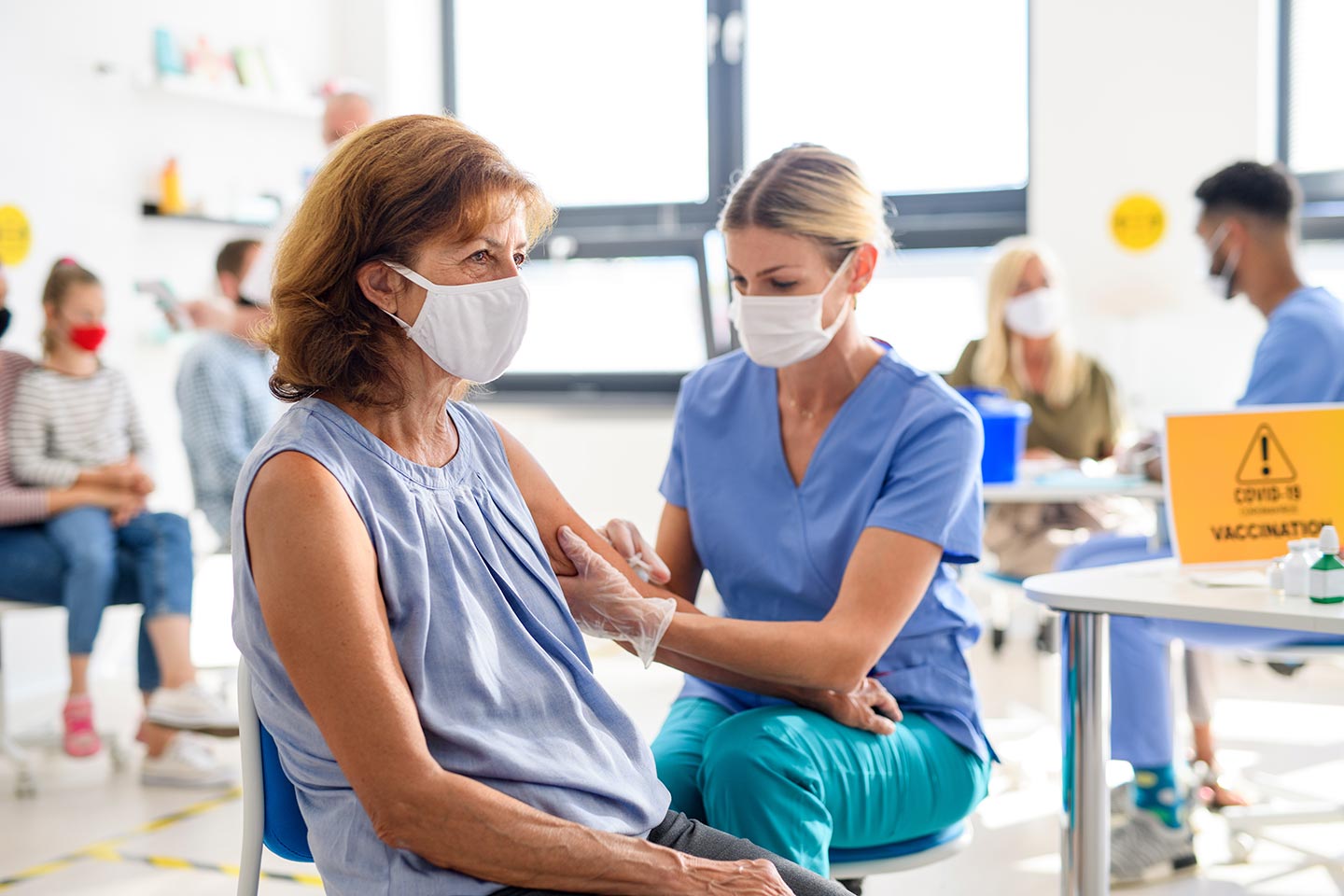 The speed of development of COVID-19 vaccines was surprising to many, including researchers themselves: Vaccine development often takes a decade or more, but there were a number of factors this time around that made it move at lightning speed. Political commitment and money were no object for countries wanting to control the pandemic as soon as possible. Combined with some of the best scientific minds in the world working towards one common goal, this resulted in an extraordinary level of collaboration and cooperation across borders and between institutions.
It's important to note that the overwhelming majority of people have mild side effects that are very common for most vaccines – fever, chills, muscle ache, fatigue – which are all signs your immune system is being primed for the real thing.
Despite this pace, none of the processes – from finding potential vaccine candidates to getting the vaccine into people's arms – compromised rigorous safety protocols.
A candidate vaccine goes through several stages before it can be given to people – from the exploratory science, to the pre-clinical testing (often in animals), clinical development (including three phases of human trials), and finally regulatory review and approval, manufacturing and quality control.
Normally, the various clinical trial phases would occur sequentially, with phase 2 following after phase 1, and so on), because of the risk of losing money if a vaccine doesn't make the cut of the previous round. But given the global urgency for a COVID-19 vaccine, developers took the financial risk and conducted some of these trials in parallel. Similarly, regulatory authorities who would normally have competing priorities that slowed down approval, cleared their desks in order to review COVID-19 vaccine data in record time.
Delivering the vaccine
Once a vaccine has passed clinical trials and been approved for use, the next stage involves getting doses out to countries, where the focus on safety continues. Enormous efforts have been put into investing in cold chain equipment and stock management to ensure that vaccines are kept at the right temperature the whole way through the distribution chain. If they're not, they have to be discarded.
Safety in real-world studies
Given some of the news headlines this year associating certain COVID-19 vaccines with blood clots and myocarditis (inflammation of the heart), some people may have understandable concerns about side effects. It's important to note that the overwhelming majority of people have mild side effects that are very common for most vaccines – fever, chills, muscle ache, fatigue – and all signs that your immune system is being primed for the real thing.
The European Medicines Agency concluded earlier this year that blood clots are a very rare side effect of the Oxford-AstraZeneca vaccine, affecting four or five people in every one million who receive it. As with all risk, it's important to put this in perspective – even common everyday medications such as paracetamol can have extremely rare side effects that affect our white blood cells. Also, it's worth noting that the risk of a serious brain clot associated with COVID-19 infection is ten times higher than the risk of blood clots among people taking the vaccine.
After COVID-19 vaccines were given emergency use authorisation, scientists continue to record side effects and how well the vaccines prevent infection and transmission. Reassuringly, the vaccines' effectiveness has held up outside of the idealised trial conditions, as has their safety..
The most recent real-world study showing the safety of COVID-19 vaccines was published in late August 2021 in the New England Journal of Medicine. The study, in collaboration with Harvard University, looked at data from more than two million people in Israel, and concluded that serious side effects were very uncommon. Myocarditis, the most serious one, was seen in around 2.7 cases per 100,000 people with the Pfizer-BioNTech vaccine, but this is far outweighed by the massively increased risks associated with COVID-19 infection, including heart arrhythmias (abnormalities of the heart's rhythm), heart attacks, strokes, pulmonary embolism, deep-vein thrombosis and acute kidney damage.
Health agencies around the world will continue to monitor vaccine safety for many months to come, both through ongoing analysis of information collected by health data systems, and also through active surveillance in countries where digital record-keeping may be inadequate.