How do experts ensure vaccine safety?
From clinical trials to population surveillance, these are the multilevel mechanisms that ensure vaccine safety – including the safety of COVID-19 vaccines.
4 August 2021
5 min read
by PATH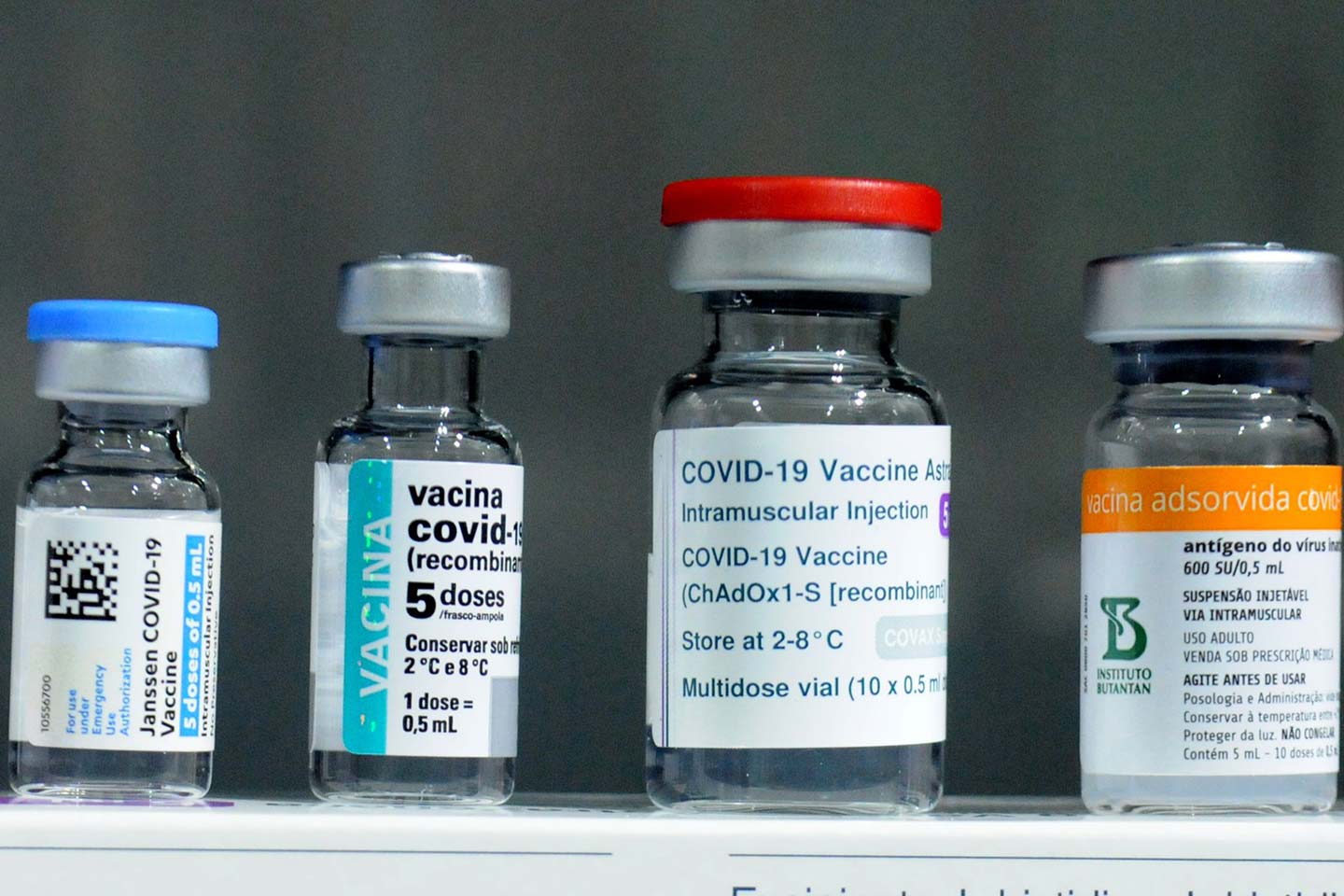 When considering a new vaccine, experts assess benefits and risks based on three sets of input: the safety of the vaccine itself, how well the vaccine protects against disease, and the burden of disease the vaccine prevents.
COVID-19 vaccines approved by the World Health Organization (WHO) – now saving lives and blunting outbreaks everywhere they've been introduced – have been developed using this tried-and-true approach and continue to be monitored with rigorous safety protocols that ensure objective analysis and independent review at multiple levels.
"People should feel encouraged by the mechanisms used for the evaluation and approval of vaccines by public health authorities," says Alan Fix, MD, senior medical officer and deputy director of the Center for Vaccine Innovation and Access at PATH. "When vaccines are recommended, it is based on a clear, evidence-based perspective that the benefit of vaccines outweighs known risks."
"People should feel encouraged by the mechanisms used for the evaluation and approval of vaccines by public health authorities."

— Alan Fix, Senior Medical Officer and Deputy Director, CVIA
From Phase 1 clinical studies through approval, introduction, and beyond, a whole suite of protective mechanisms work together to ensure vaccine safety at the individual, national, and global levels – including COVID-19 vaccine safety.
Safety for participants in clinical studies
Assessing vaccine safety is the primary objective of the earliest stage of clinical research, and all future studies build upon those foundational data.
"For vaccines intended for global use, it is also important to conduct clinical trials in geographically diverse populations," says PATH's Margaret Toher, global head of regulatory within the Center for Vaccine Innovation and Access. As one example, PATH is working with manufacturers in Brazil, Thailand, and Vietnam to advance the development of NDV-HXP-S, a novel, affordable COVID-19 vaccine candidate currently in a Phase 1 clinical study.
Phase 1 studies are designed to identify safety concerns in adults. They are fairly small, typically ranging from 20 to 100 trial volunteers.
Phase 2 studies generally provide additional data on a vaccine's performance in the intended population, expanding the safety evaluation to hundreds of trial volunteers, while also working to calibrate a protective dose level of the experimental vaccine.
Phase 3 studies are much larger. They compare data among different groups of volunteers, some of whom receive the experimental vaccine while others may receive a comparison vaccine or a placebo (a saline solution or other substance that doesn't have any immune system effect). In randomized trials – the gold standard for assessing new vaccine candidates – researchers and volunteers aren't told which groups received which product. This helps prevent bias in the analysis and interpretation of results.
Before any clinical trial begins, an institutional review board or ethics committee reviews the protocol to ensure that the research complies with local and international ethical standards, and each protocol must contain detailed plans for safety monitoring and reporting.
During a trial, researchers closely monitor, track, and question participants about any adverse events and swiftly respond if a safety issue arises. In addition, an independent data safety monitoring board, which includes experts who are not part of the study team, reviews the data on an ongoing basis throughout the study to help identify safety concerns and whether the trial procedures need to be modified.
Safety standards in regulatory pathways
Before a vaccine can be procured and delivered through global mechanisms like the United Nations Children's Fund, or, in the case of COVID-19, through the COVAX Facility, it must receive WHO prequalification or an Emergency Use Listing. Both designations signal that the vaccine meets WHO's rigorous safety and efficacy standards.
In making this estimation, WHO leans on the expertise of trusted national authorities. "WHO relies on a select group of national regulatory authorities to evaluate safety and efficacy data, inspect manufacturers to ensure quality assurance, and elevate potential candidates for WHO's consideration," explains Toher. "WHO then makes policy recommendations with a global perspective in mind."
Each national regulatory authority may have different data requirements for approving vaccines within their own jurisdictions. The US Food and Drug Administration (FDA), one of the national regulatory authorities in the select group mentioned above, provides one instructive example.
In addition to the data to support the efficacy of the vaccine, the FDA required a median of two months of safety data before considering COVID-19 vaccines for emergency use authorization (EUA). In the Phase 3 clinical trial studies to support each of the COVID-19 vaccines that received EUA in the United States, approximately 15,000 subjects received the vaccine (rather than the placebo), a sample size that greatly exceeded the 3,000 required to detect an event that may occur in one of 1,000 vaccine recipients.
In keeping with standard practice, the FDA also consulted an independent expert panel of advisors to review the data and provide an opinion on the benefit/risk assessment of the vaccine before the FDA gave its approval.
As the vaccines are deployed, robust monitoring and data collection will continue. "Though the COVID-19 vaccine Phase 3 trials were very large and gave a robust signal of safety, it is always possible for rare events to be identified after a new product is introduced in the broader population," says Fix. Regulators are monitoring delivery of publicly available COVID-19 vaccines very closely and will only keep vaccines in circulation that maintain a strong benefit/risk ratio.
At all stages of the vaccine development and delivery process, the standards established by researchers, regulators, and global institutions place a premium, first and foremost, on safety. Ultimately, the goal of every vaccine effort is to protect people against illness. By the time any vaccine reaches widespread delivery, even when the timeline is accelerated, the evidence supports the clear verdict on the safety and health benefit of its use.