Measles is surging, and Uzbekistan is bolstering its defences
It's the most contagious human virus we have, expert at exploiting even slender gaps in a population's collective immunity. Uzbekistan is vaccinating to stay a step ahead.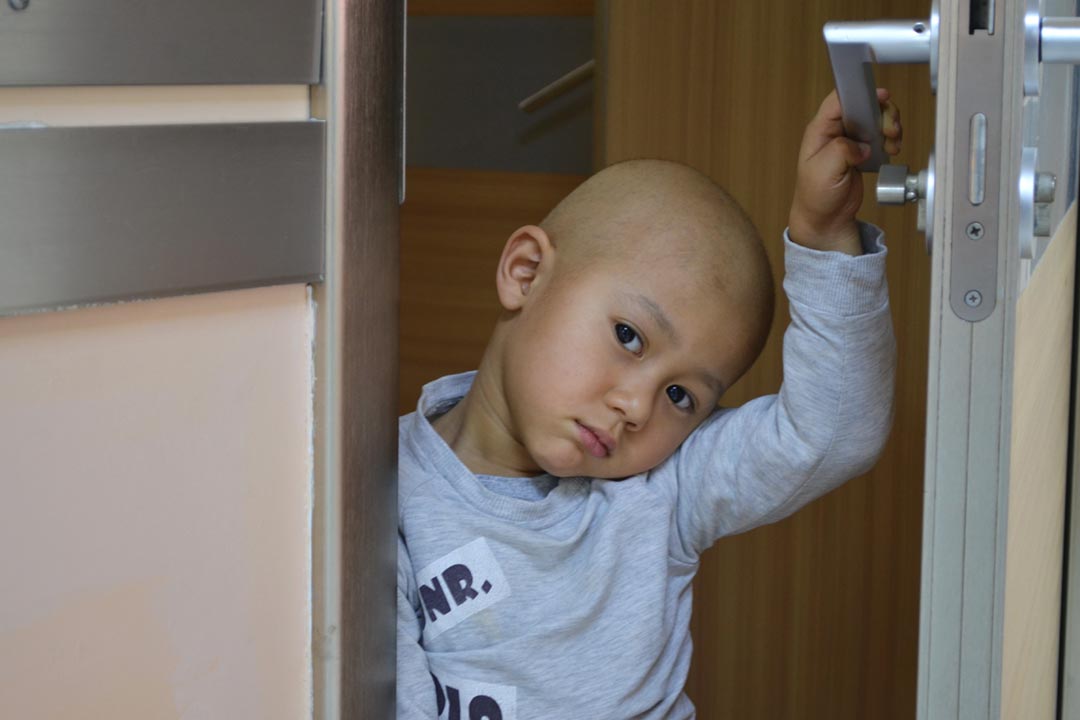 As measles surges in Europe, Uzbek health authorities have scrambled to shore up the country's already formidable vaccination ramparts. "At present, the epidemic situation in the Republic is stable and under full control," government spokespeople said, as the Sanitary and Epidemiological Surveillance and Public Health service reported 98.4% of their target population for a recent mass vaccination drive reached.
But outbreaks in neighbouring countries, challenging local social developments, and an already worryingly elevated case-count for the first five months of the year mean there's little room for complacency.
"At present, the epidemic situation in the Republic is stable and under full control."
More than 900 cases of the life-threatening and highly-contagious viral infection were reported from 17 countries in the WHO European region in just the first two months of this year – a greater figure than recorded on the continent for the whole of 2022.
Within the first five months of the year, Uzbekistan's neighbours Tajikistan, with 215 cases, and Kyrgyzstan, with 149, are seeing an alarming rise in the number of measles infections, according to provisional WHO data. And in Turkey and Russia, the destination for a majority of Uzbek migrant workers, the number of reported measles cases grew to 745 and 2,280 respectively.
Uzbekistan has not gone unscathed, even if the risk of a major epidemic has so far been held off by high immunity rates. Between 1 January and May 9, 2023, 59 citizens were diagnosed with suspected measles, according to World Health Organization statistics. The virus was laboratory-confirmed in 36 cases. By comparison, in 2022, only eight people nationwide were diagnosed with measles.
High vaccination rates
Uzbekistan's chief epidemiologist, Nurmat Atabekov, said in May 2022 during a roundtable discussion on vaccination and immunoprophylaxis in Uzbekistan that the country's measles immunisation rate is about 97%. WHO and UNICEF data for 2021, the more recent official estimates available, peg Uzbekistan's first and second-dose immunisation rates at 99%.
In order to head off a potentially complicated epidemic situation with measles – the most contagious human virus known to science -– the Sanitary and Epidemiological Surveillance and Public Health Service of Uzbekistan conducted mass vaccination against measles and rubella among children aged from six months to five years from 16 November to 30 December 2022. As a result of vaccination activities, 3,303,582 children have been vaccinated out of the planned 3,355,900 children, or 98.4% of the target. Vaccination is still ongoing, the agency said.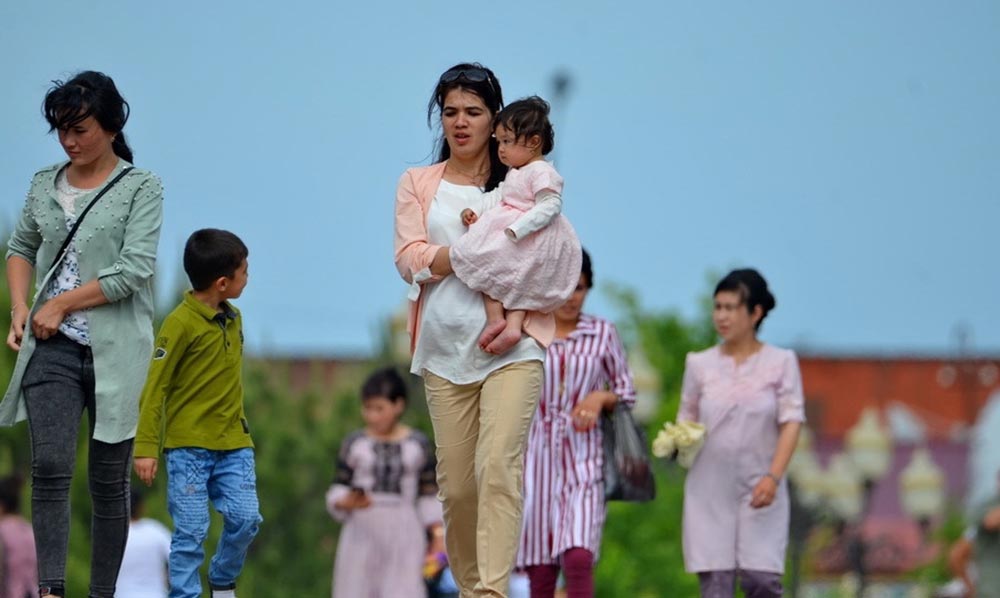 Migration flows
But even amid high rates of vaccination, the Uzbek Sanitary and Epidemiological Surveillance service said the increase in measles cases is down to the growth, in absolute terms, of the unvaccinated population.
The main reason for the uptick in cases is said to be an increase in the volume of migration flows. In the first quarter of 2023, 630,859 migrant workers left Uzbekistan for Russia, accounting for nearly half of the 1.3 million foreigners who arrived in Russia to work in the period, according to data from the Russian Federal Security Service published on the state statistics portal.
It's not a one-way street. Migrants, who travel with or without their families, return to their home country several times during the year. Further, amid war against Ukraine and tightening military conscription laws, several thousand Russians have relocated to Uzbekistan.
Parents refuse the jab
Within the more settled population too, a cohort of unvaccinated children has persisted – and even grown.
Successfully controlled by vaccination, measles had for years been regarded as something of a defeated disease in Uzbekistan – a development that has appeared to spur complacency, resulting in the stealthy growth of the unvaccinated population.
According to the Uzbek Health Ministry, despite high routine immunisation rates, there are many parents in the capital who refuse to vaccinate their children. "These mothers often fall under the influence of so-called anti-vaccinationists, putting their children's health at risk," a health ministry spokesperson explained.
Getting left-out kids protected
When a measles case is identified, doctors contact all those who have had contact with them, the press service clarified. For anyone who has not fallen ill but has also not been vaccinated, vaccination and medical observation are carried out for 21 days.
In 2020, Uzbekistan recorded 4,103 measles infections, and the endemic transmission of measles was officially categorised as "re-established".
The Ministry stressed that medics have compiled a list of children who need to be vaccinated against measles.
"Parents of such children were repeatedly notified in April of the need for measles vaccination, and also received calls from polyclinic doctors explaining the importance of vaccination. As a result, the average number of requests to vaccinate children against measles increased by 2.5-3 times," the press service said.
A wily adversary
Measles has proven itself a wily adversary to the Uzbek health system in recent years. In 2017, the WHO officially recognised measles as "eliminated" as a public health threat in Uzbekistan. But already in 2018, according to UNICEF, measles cases were detected again in the country. In 2019, the Ministry of Health stated that these cases qualified as imported.
In March 2019,  in the first quarter of a shocking year globally for measles control, UNICEF warned that Uzbekistan was among the countries in which measles cases risked rising. The country's chief epidemiologist, Nurmat Atabekov, reassured a press conference in Tashkent that the measles situation was stable and under control.
But in August, hundreds were diagnosed with measles in Samarkand province.
A total of 371 cases of suspected measles were reported to doctors in Samarkand province. Sixty-eight percent of those registered (252 people) were children under one year of age. According to the regional health department, some 70% of those who fell ill had never received even a single dose of measles vaccination.
According to the state Sanitary and Epidemiological Surveillance centre, an epidemiological investigation revealed that measles was "imported" into Samarkand province from Kazakhstan, Tashkent and Tashkent province. Following this, the Uzbek Ministry of Health purchased an additional 100,000 doses of measles vaccine to prevent further spread of the virus across the country.
According to WHO and UNICEF data, in 2019, a total of 1,672 cases of measles were identified in the country, an alarming leap from the previous year's tally of just 22.
During the COVID-19 pandemic, the case-count would leap again. In 2020, Uzbekistan recorded 4,103 measles infections, and the endemic transmission of measles was officially categorised as "re-established".
Lali Saidganiyeva of the Republican Centre for State Sanitary and Epidemiological Surveillance (RCSSES) conceded that one vulnerability for outbreak control is that infectious diseases are not always immediately properly diagnosed at the local level.
Uzbekistan has had measles outbreaks before. Each time vaccination has stopped the disease from spreading.

– Dilorom Tursunova, head of the department of the Sanitary and Epidemiological Committee
"There is no clear guidance in the reception departments as to where patients with signs of infectious diseases should go. Young mothers, children and infants can all be at the reception desk. And it cannot be ruled out that an infected person can infect them," Saidganieva said, adding that such patients should be immediately separated from the general mass of clinic visitors.
The vaccines work
The Committee for Sanitary-Epidemiological Welfare and Public Health of Uzbekistan said there is no specific treatment for measles. In severe cases, measles can result in blindness, deafness and death. It can also trigger "immune amnesia", leaving patients at increased risk from other patients even after recovery. Vaccination is the only way to prevent the disease.
According to Dilorom Tursunova, head of the department of the Sanitary and Epidemiological Committee of Uzbekistan, it is mandatory to vaccinate against measles at the age of one and six years, and after that, according to the doctor, children should be revaccinated every 10 years. Uzbekistan has had measles outbreaks before. But each time, Tursunova said, vaccination has stopped the disease from spreading.
More from Umida Maniyazova