Simplifying the vaccine cost equation
PATH offers new vaccine cost calculators to equip countries making the most of their resources.
27 October 2020
3 min read
by PATH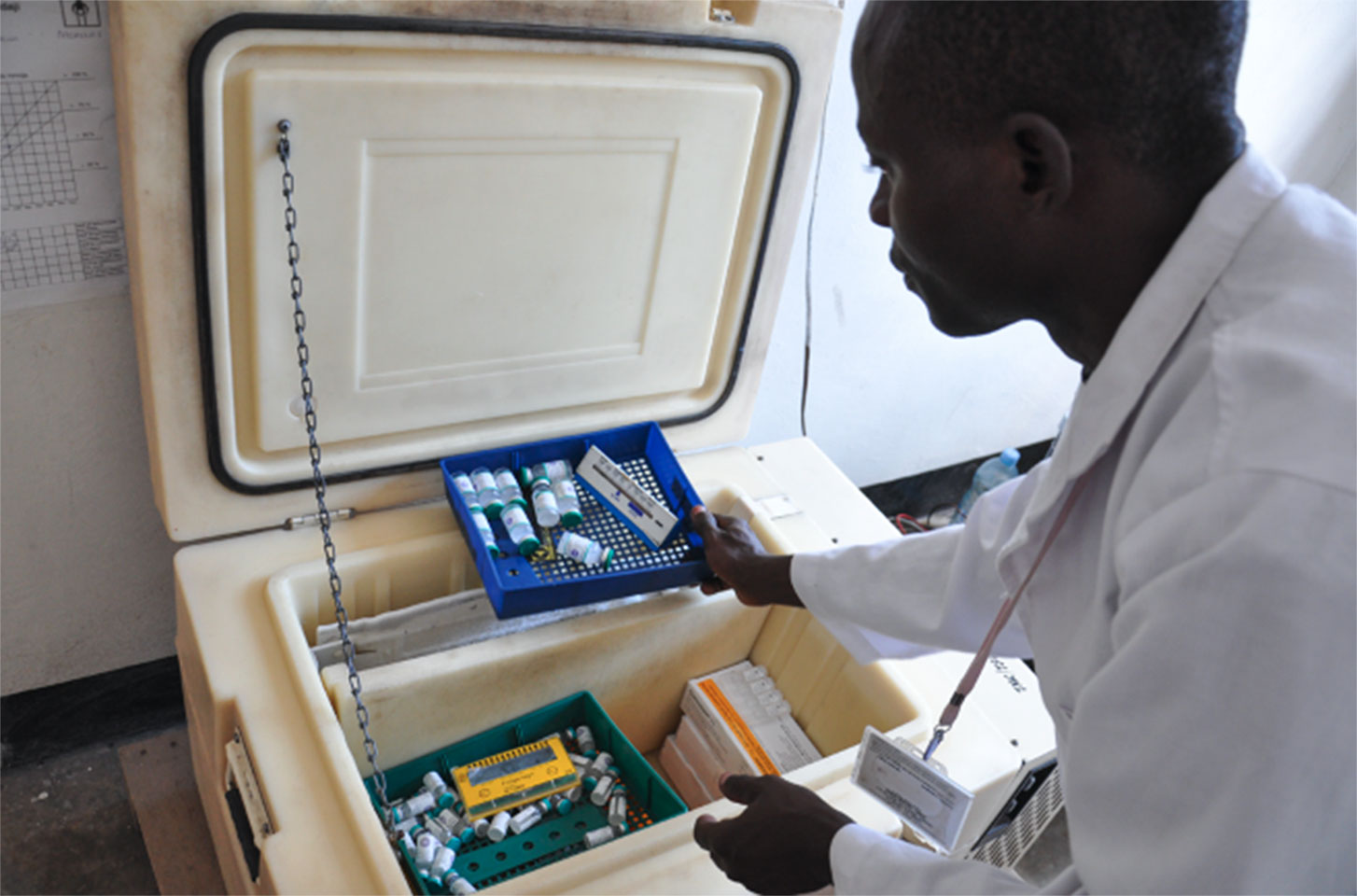 For country decision-makers, the opportunity to introduce a new vaccine comes with many considerations. Is the vaccine needed? What are the benefits? Is there enough capacity in the cold chain system?
Often most important – what will it cost, and can our country afford it?
Adding complexity to complexity, new vaccine products and new formulations of existing vaccines continue to be developed and commercialized. For example, two new rotavirus vaccines – ROTAVAC® and ROTASIIL® – entered the global market in 2018, and PNEUMOSIL®, a new pneumococcal conjugate vaccine, became available in late 2019. Though a diverse market is beneficial for supply, innovation, and affordability, it can make decisions more daunting when a country is choosing which vaccine product to introduce – or switch to.
At PATH's Center for Vaccine Innovation and Access, the Health Economics and Outcomes Research team helps inform the process of vaccine decision-making, and analyzing cost is a big part of that.
According to Frédéric Debellut, a senior health economist on the team, "A country's final decision is based on many considerations, but clear cost estimates can really help inform the process."
A tool for vaccine cost calculations
To that end, Frédéric and the team at PATH recently developed a set of Vaccine Cost Calculators. These Excel-based tools enable simple estimation and comparison of the costs of vaccination programs using different vaccine products available for one disease.
"We were already developing cost estimates for several countries on demand," he says, "when we realized an easy-to-use tool would equip countries to more rapidly develop the estimates themselves."
Have you read?
Currently, calculators are available for rotavirus vaccines and pneumococcal conjugate vaccines. One for human papillomavirus vaccines is currently in development. Each of these vaccine markets has recently experienced an increase in product options with new, lower-priced vaccines becoming available for countries (including those eligible for support from Gavi, the Vaccine Alliance) to consider for introduction or product switch.
But, Frédéric explains, "While a lower-priced vaccine product often translates to cost savings for the immunization program, other expenses such as additional cold chain equipment, training, or storage requirements can sometimes offset the lower product cost." The calculators aim to account for all of these factors when producing cost estimates.
The tools – available in English, French, Russian, and Spanish – are designed to be useful to decision-makers, implementers, technical partners, and others in any country, regardless of eligibility for co-funding from Gavi. With only a limited number of data inputs required, the calculators allow users to compare different vaccine product options and produce cost estimates – both annually and over a period of ten years.
Though the calculators are useful tools, PATH health economics director Clint Pecenka offers a word of caution against over-reliance, "The Vaccine Cost Calculators provide valuable insights into potential costs, but they do not account for other dimensions in decision-making and are not a replacement for detailed budget planning once a vaccine product has been selected."
For questions or support regarding the Vaccine Cost Calculators, contact the Health Economics and Outcomes Research team at PATH: HEOR@path.org.