Ukrainian LGBTI Activist on Breaking Down Barriers to Health Despite Deadly Conflict
"I had imagined this year's International Day Against Homophobia, Transphobia and Biphobia very differently," writes Borys Grachov.
I had imagined this year's International Day Against Homophobia, Transphobia and Biphobia very differently. In a normal year, Ukraine's LGBTI (lesbian, gay, bisexual, transgender and intersex) community uses this day to make our voices heard, educate people about our priorities and advocate for better protection of our rights.
Perhaps this year would have featured a public event at our national parliament in Kyiv to call on legislators to pass a pending bill that would ban discrimination based on sexual orientation or gender identity – one of our top advocacy priorities. The February 24th Russian invasion changed everything.
I am a Ukrainian LGBTI activist and coordinator of the Global Fund-supported National Paralegal Hub, a paralegal network run by the country's largest LGBTI organization, Alliance Global.
Peer paralegals are members of communities that are at increased risk of HIV infection, such as LGBTI people, sex workers and people who use drugs. They are trained to support their peers to overcome incidents of stigma, discrimination and other human rights violations.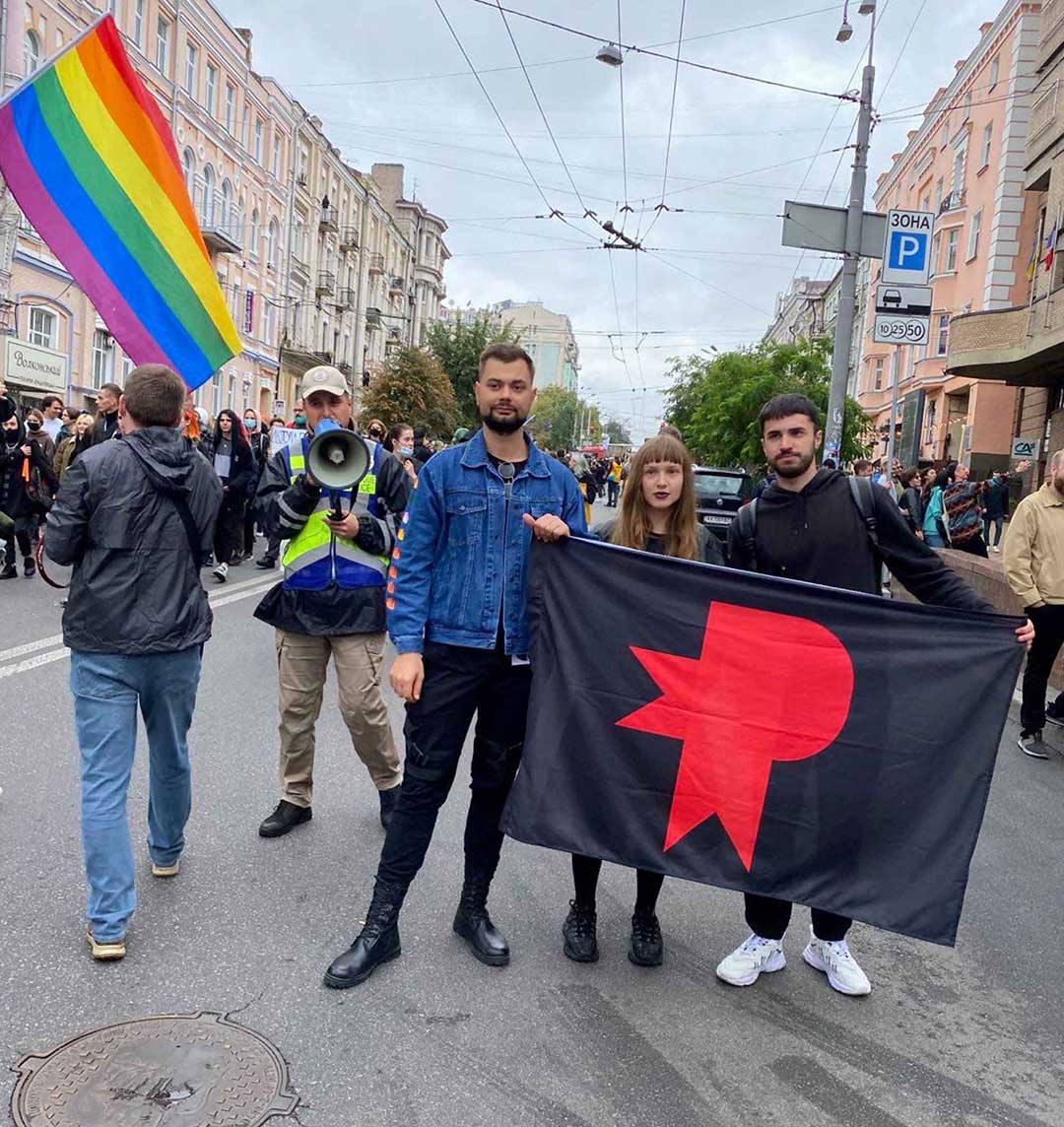 For example, if a trans woman reports that a health care worker made inappropriate comments about her gender identity, a peer paralegal may remind the health care worker of their duty to provide non-stigmatizing care or engage their superiors or the health authorities to do so. If there are reports of harassment or attacks by a nationalist group against people at a gay club, a peer paralegal might work with them to report the incident to the police and follow up to see that it is investigated.
Because our 70 peer paralegals are embedded in our communities, they have a level of trust that outsiders do not. They ensure that we have ears to the ground and know exactly what kinds of issues our communities are facing. The paralegal network also empowers community members to overcome self-stigma and become more confident in claiming their rights. The network has also served as a vehicle for us to mobilize the community for public events – such as Pride parades, which have grown significantly in recent years – and around advocacy goals, such as the anti-discrimination legislation.
While we built this community for peacetime, we are now using it to respond to the new demands brought on by war. Despite the ongoing fighting, most paralegals continue to actively engage their communities, listening and responding to their needs.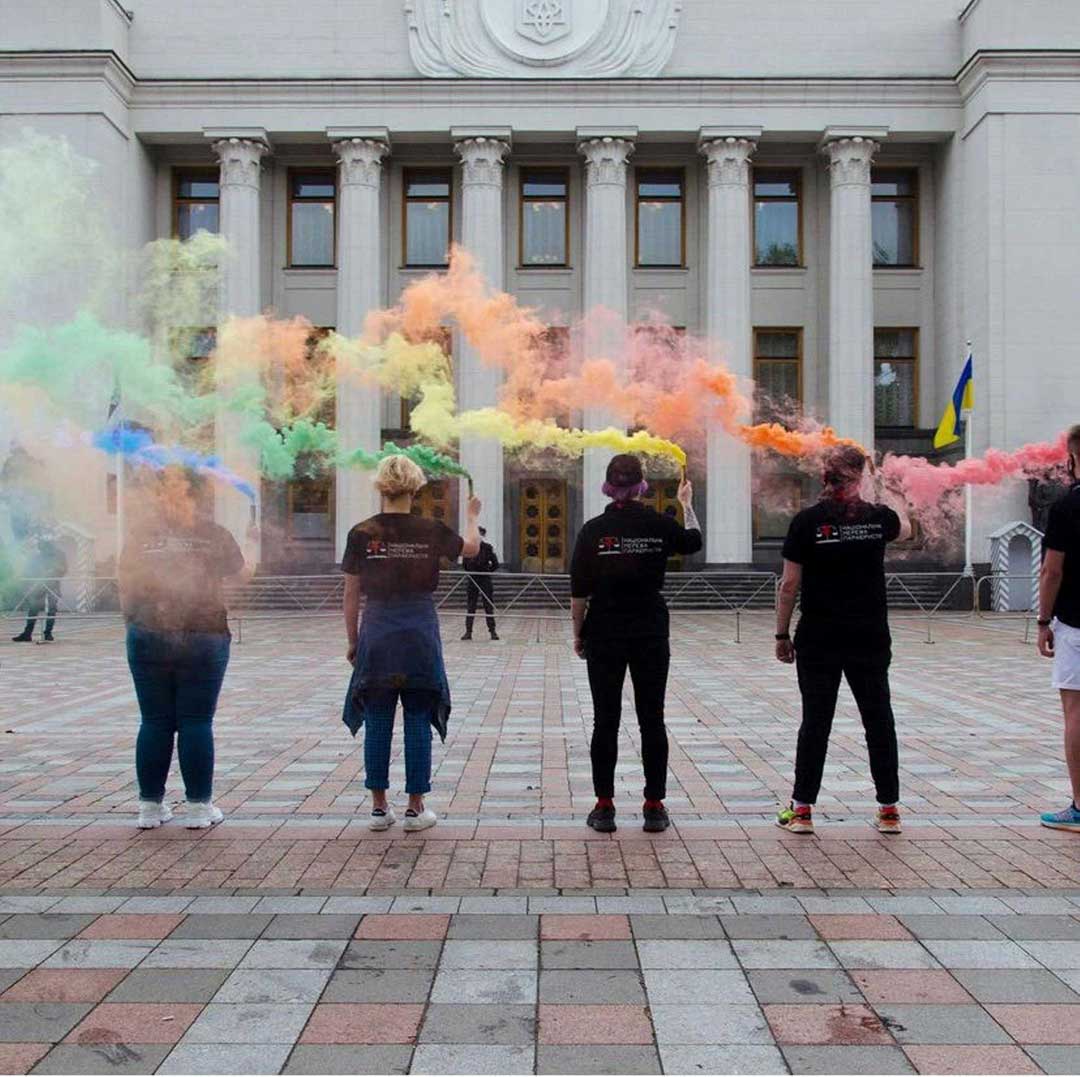 In the last few months, paralegals have helped dozens of people who have lost their homes to find temporary shelter. They have helped people who have gotten stuck in the middle of hostilities get to safety. They have assisted people who have relocated to other parts of the country to secure new supplies of antiretroviral medications, pre-exposure prophylaxis (PrEP) – a medicine that people who are at high risk of HIV can take to protect themselves from contracting the disease – and condoms. Paralegals also continue to document incidents that are not related to the conflict, such as violence based on sexual orientation or gender identity.
Although many of the activities we had planned for 2022 cannot proceed under the current conditions, we continue to work closely with Ukrainian government agencies. Ukraine's ombudsman has publicly condemned several violent incidents against members of the LGBTI community, and the prosecutor's office has promised to investigate these cases.
While these last 12 weeks have tested us beyond our worst fears, the LGBTI community in Ukraine and the peer paralegal network I coordinate have proven resilient and adaptable throughout the conflict. We are convinced that not only will we prevail, but we will also ultimately be stronger for it.
---
Author
Borys Grachov, Coordinator of Ukraine's National Paralegal Hub. Borys Grachov is a medical psychologist and journalist. He has worked on Global Fund-supported projects since 2015, initially focusing on HIV prevention, and since 2018 he has coordinated the work of the National Paralegal Hub. He also currently serves as chief medical officer in a unit of the Ukrainian armed forces.
Website
This article is originally published by The Global Fund on 16 May 2022.
More from The Global Fund