From war to the pandemic: a refugee in Nigeria changes the narrative
A Cameroonian refugee volunteer, one of more than 70,000 refugees living in Nigeria's Cross River State, is fighting misinformation and helping to save lives in the camps.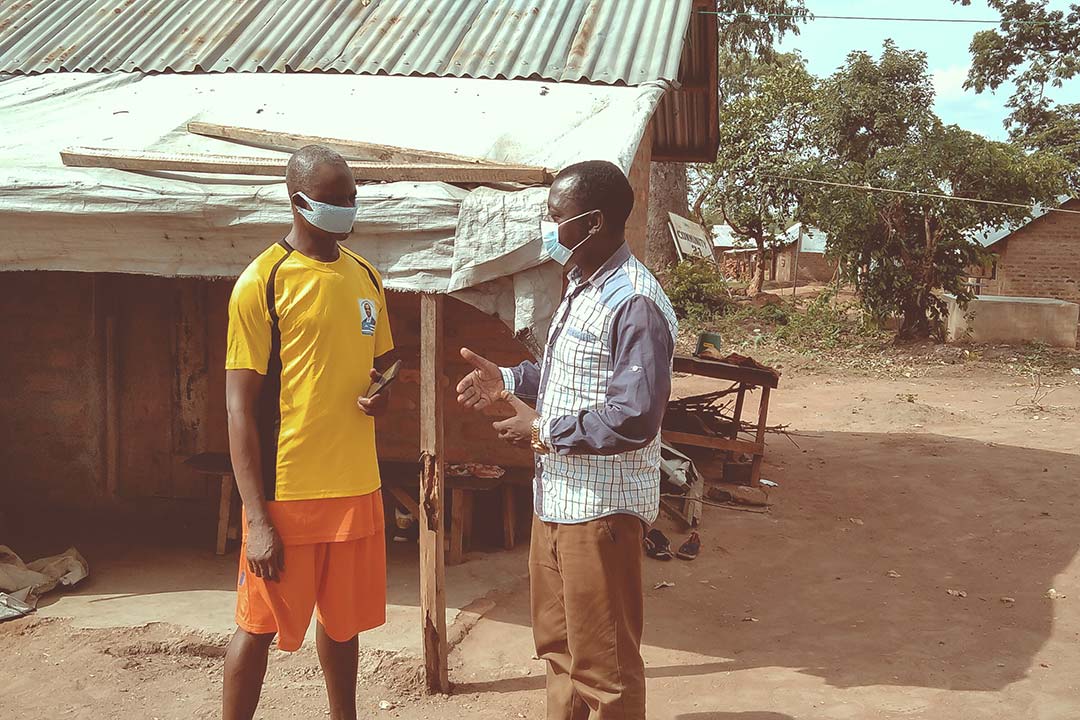 A Cameroonian refugee volunteer, one of more than 70,000 refugees living in Nigeria's Cross River State, is fighting misinformation and helping to save lives in the camps.
Adagom 1 settlement camp was set up in Cross River State, Nigeria, to house thousands of refugees fleeing conflict in neighbouring Cameroon. After escaping from the perils of war, they faced a new threat in the camps: COVID-19. Laban Chang Ndoh, one of the camp's residents, has made it his mission to save his fellow countrymen from the pandemic.
"The fears have disappeared; I have been vaccinated as have a large number of people. Life has gone back to normal in the camp."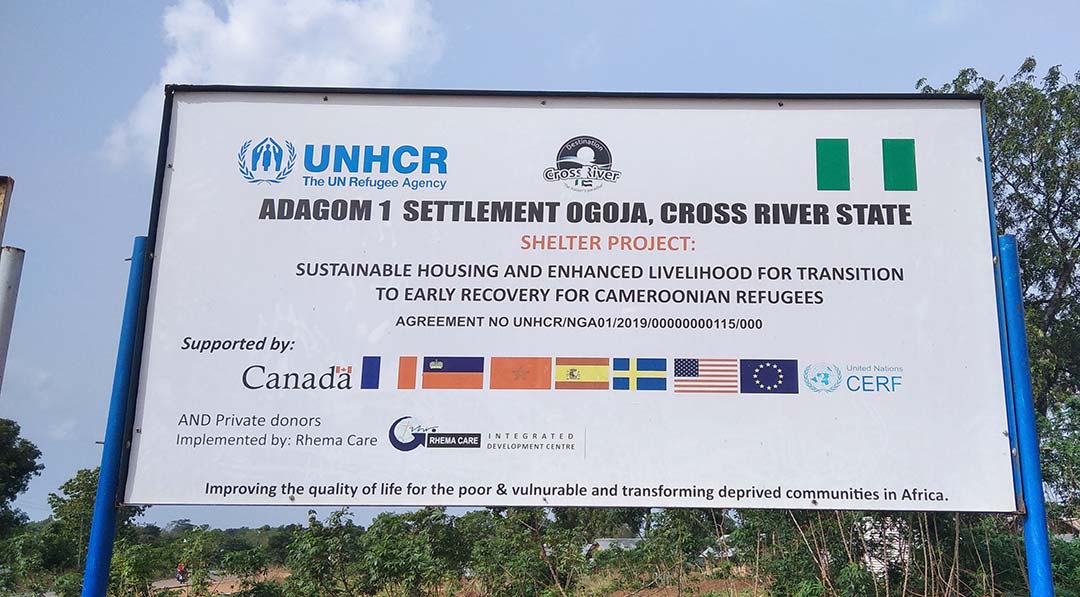 "In the beginning, there was a lot of misinformation being shared in the camp, I knew I had to do something to save my people because I don't want them to be infected with the virus. We ran from death in our country, Cameroon, and I did not want a virus with a vaccine to rob us of a chance to live," says Ndoh.
"Going from one refugee camp to the next, with other volunteers, holding meetings with the people, I share information from the WHO website on COVID-19, dispelling unverified information. I also always bring out my COVID-19 vaccination card to show people that I have taken the vaccine and am alive. And I have some videos of the United States of America president, Joe Biden, taking the vaccine, just to show my people that the COVID-19 vaccine is not dangerous and does no harm.
"As time went by, the information I obtained began to sink into the minds of the refugees. Then, people started believing in the information I was sharing and, finally, when community health workers brought the vaccine to the camps, people turned out to get vaccinated."
He adds: "I have the desire to see people succeed, healthy and alive and that pushed me to do all that I did for my country people by sharing accurate information to save all our lives. In the settlement camps we have vulnerable children under age five, youngsters, women, men and the elderly. When I walk around the camp and see them, I am scared to lose any of my people. The refugee camp is our home now and we have to survive. COVID-19 is here but we can protect ourselves by the use of a face mask, observing social distancing, washing our hands regularly, or using a hand sanitiser."
Ndoh continues, "The impact has been huge. The disbelief around COVID-19 has disappeared in the settlement camps and vaccination rates have gone up. People walk the distance from other camps just to show me their vaccination cards. This has made me a happy man."
Through his interaction with other refugees at the camp, Laban has been able to educate and change the mindset of people like Mbia Juanet. She says, "Before Laban started preaching to us about the virus, there were fears in the camp. I thought we would all be infected and die afterward but the information he shared doused the tension."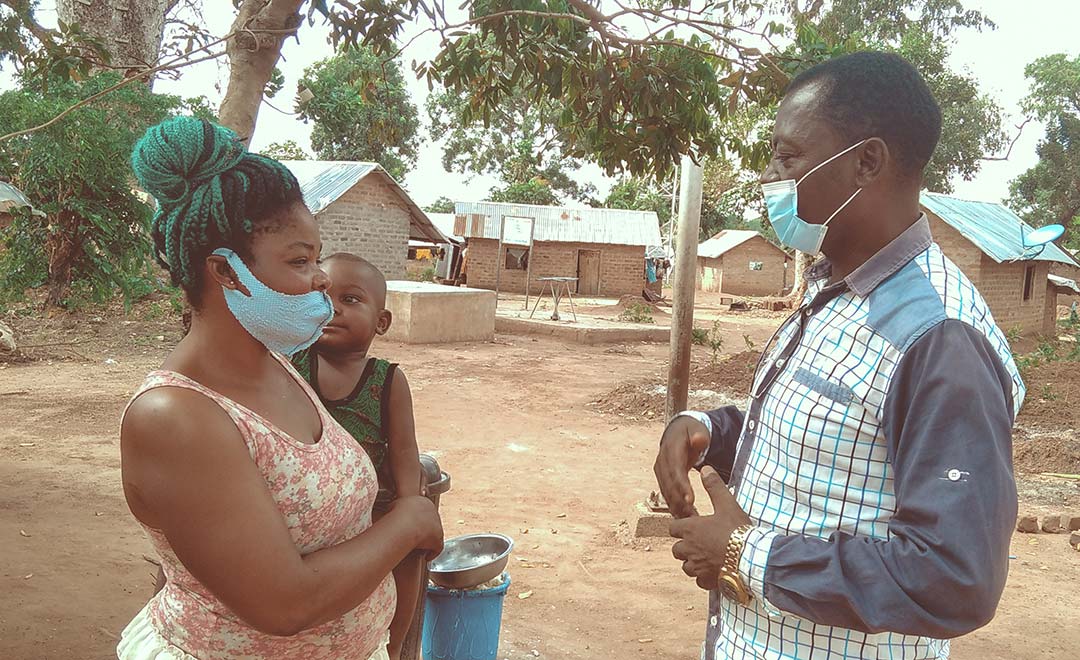 Juanet goes on to say, "The effect has been huge. A lot of people, including me, have been vaccinated and more are waiting for their second dose. We are so proud of Laban."
For Abor Peter, "It took me a while to change my mind despite Laban constantly countering my fears and showing off his vaccination card to all refugees. He repeatedly assured me that the vaccine offers more protection than the myths flying around. Eventually, I went ahead to get vaccinated."
Atigi Delphine, a resident at the camp, concurs and says that the impact of the information shared on the lives of the people is massive.
"The fears have disappeared; I have been vaccinated as have a large number of people. Life has gone back to normal in the camp."