What is it like to receive two doses of a COVID-19 vaccine? One 92-year-old shares his experience.
On 8 January, Derrick C became one of the first people in the UK to receive his second dose of a COVID-19 vaccine, three weeks after the first dose. Here we ask him what that was like.
14 January 2021
3 min read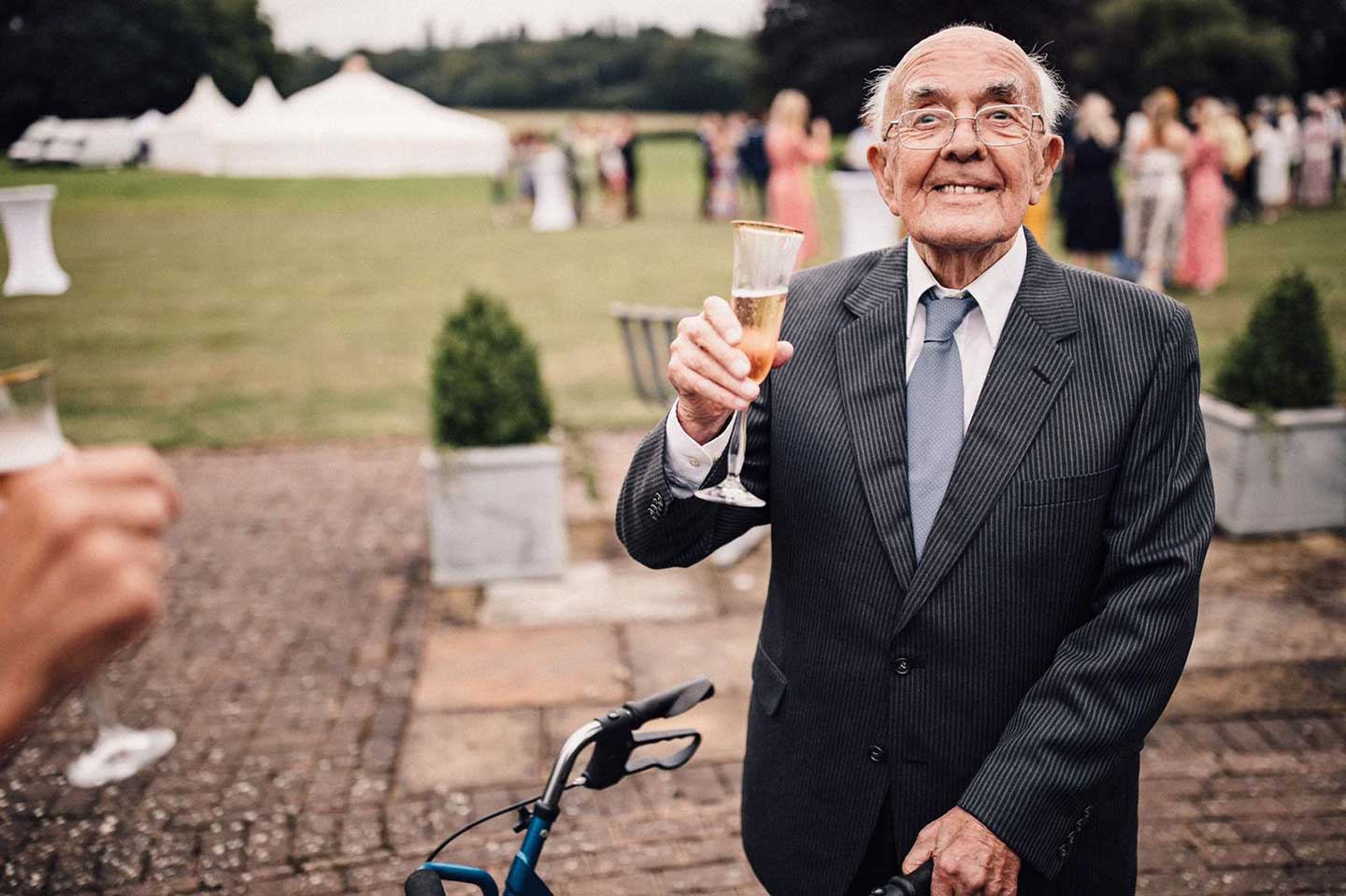 You were one of the first to get the vaccine. Why is this?
I am asthmatic, I have chronic obstructive pulmonary disease (COPD), which also causes breathlessness, and I have atrial fibrillation (irregular heartbeat) which, as well as being 92, puts me at higher risk. 
How did it go?
The doctors were so attentive, the vaccine is something new and some people seemed nervous, but they were marvellous. They were welcoming, reassuring and went to a lot of effort to put the elderly at ease and make sure they knew the vaccine was to their benefit. You are putting a lot of trust in doctors when you get vaccinated, so I was glad they took those steps to reassure people. The operation was so smooth that I phoned them to congratulate them because their hard work has paid off.
What information did they provide?
They told me that it could take a few weeks for my body to build up protection from the vaccine and said that some vaccinated people might still get COVID-19 but that it would be less severe. They said that I might notice mild, short-term side effects, like a headache and/or tenderness in my arm.
Did you experience any of these side effects?
After the second dose, I had a slight ache in my arm when I put pressure on it, but there was no bruising or any other issues. Most of the time I forgot all about it. After I received the vaccine, they asked me to stay for 15 minutes in the clinic to check for any side effects.
I was told that although the vaccine would protect me from the virus, they can't be certain that I can't still pass on the virus, so I would still need to wear a face mask, wash my hands regularly and keep socially distancing.
Now that you have received the vaccine, what does this mean to you and your family?
I live alone and don't go further than the front gate, unless my daughter or son takes me. I have formed a support bubble with my children. Now that I've had the vaccine, it should be safer to spend time with them – so that has been a big relief for my family.
What is your message to anyone who is nervous about taking the vaccine?
If you get offered the vaccine, take it. Until you've had the vaccine you don't know if you'll survive the virus or not.