Childhood pneumonia deaths "greatly reduced" in Kenya following PCV vaccination
Pneumonia is still the leading killer of young children world-wide, but Kenyan doctors and researchers say that rates of the lung infection have dipped substantially since pneumococcal conjugate vaccines were introduced in 2011.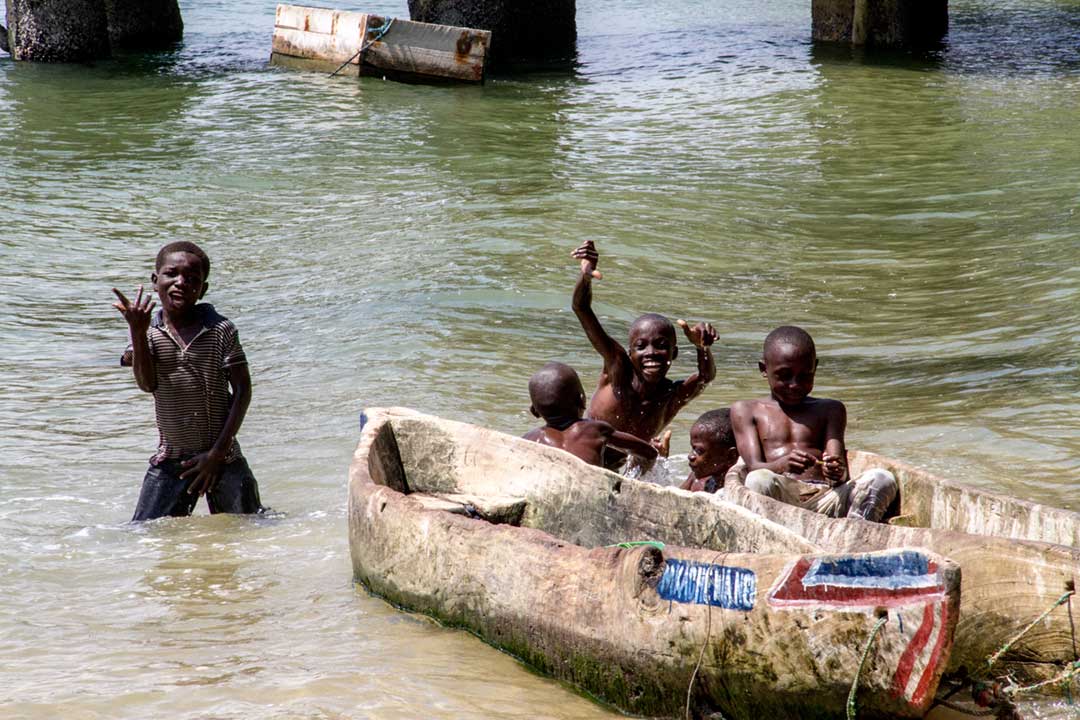 A dozen years after Kenya first introduced the pneumococcal conjugate vaccine (PCV), which protects against a leading cause of pneumonia, doctors, health leaders, and researchers all say the jab's impact on rates of death and disease has been major.
Killer infection
Pneumonia is estimated to be responsible for 14% of all deaths in children under  five worldwide. While it can be caused by a range of pathogens, Streptococcus pneumoniae, or pneumococcus, the bacterium targeted by PCVs,is responsible for a hefty proportion of the total burden of the disease. The pneumococcus bacterium can also cause meningitis, sepsis, and other serious illnesses.
"Before the PCVs were introduced, we had so many cases of pneumonia deaths and our wards used to admit so many pneumonia cases among the children born in the informal settlements. However, after the introduction of PCVs, the situation is now different as pneumonia deaths and hospitalisations have greatly reduced."

– Lilian Adero, health worker, Mbagathi County Hospital
In 2000, the year that PCV was first licensed for use in children, pneumococcal infection was estimated to cause 830,000 deaths in children under five years of age globally. 61% of those deaths occurred in Africa and Asia.
Plunging rates of disease
In January 2011, Kenya's Health Ministry – with support from Gavi – became one of the first countries in Africa to add PCVs to their national childhood immunisation schedule. Today, the vaccine is well-established, with official WHO and UNICEF data putting coverage in the country at 91%.
The impact of that widespread protection is evident, according to Dr Anne-Maria Macharia, a paediatric infectious disease specialist at Kenyatta National Hospital. "In Kenya, there has been a substantial reduction in the incidence of [severe] invasive pneumococcal disease (including cases of pneumonia, meningitis, and sepsis) by 70–90% since the introduction of the vaccines in 2011," she says. To ground those figures, which she cites off the top of her head, she refers us to Gavi-funded research on the impact of 10-valent PCV (PCV-10) from Kilifi, Kenya, published in The Lancet in 2019. The study specifically found a 92% reduction in PCV-10 type invasive pneumococcal disease in children aged up to five, and 74% in older unvaccinated children aged 5–14.
Those percentages translate to massive absolute figures. "In 2008, for example, before PCVs were introduced in the routine immunisation schedule, the country had 6,185,000 children under the age of five years, and 111,000 of them are estimated to have died, with 16% of them (which translates to 30,000) of them dying of pneumonia," she says.
"The introduction of PCV has reduced the number of children hospitalised with severe pneumonia as well as the deaths from severe pneumonia," she says. In Kenya, pneumonia is the single leading cause of death in children under five, she adds.
"Children with malnutrition, HIV, and other conditions that lower immunity, are at greater risk. I would, therefore, like to encourage parents to ensure all eligible children complete their immunisation schedule up to 18 months," Dr Macharia urges.
Speaking at a recent breakfast meeting in Nairobi, the Health Ministry's Acting Director General Dr Patrick Amoth underscored the importance of maintaining the public health offensive against the causes of pneumonia. "Immunisation against the two common bacteria which cause pneumonia, Streptococcus pneumoniae and Haemophilus influenza type B (Hib) has been shown to result in 22–35% reduction in incidence of pneumonia, and 4% reduction in all child deaths." 
Good data
Over the past nearly two decades, Gavi and the Bill & Melinda Gates Foundation have funded an extensive series of studies on pneumococcal conjugate vaccines (PCVs) in Africa and Asia. The purpose of all that research has been, in a nutshell, to understand the vaccine's impact better, and offer health systems a solid, evidentiary basis on which to make life-saving policy decisions.
Recently, Gavi and IVAC took a deep look at the entire portfolio of research. Among other achievements, they found that investing in all that good data:
Helped quantify the previously unclear burden of disease for pneumococcal pneumonia and meningitis, establishing the fact that these illnesses were leading causes of child deaths, and disproportionately dangerous to kids in Africa and Asia
Established that, actually, a limited number of serotypes – strains – of the bacterium were driving the lion's share of illness, meaning PCVs were likely to have a big impact
Provided evidence that led the World Health Organization to recommend that every country should introduce PCV
Helped countries understand which immunisation schedules would work best for them, and how to assess "replacement disease" – like pneumonias caused by non-vaccine serotypes
Click here to read a November 2023 brief by Gavi and IVAC on this research.
"I count myself lucky"
A Nairobi-based communications consultant, Monique Muthwii, recalls: "It was a case of 'touch and go' when my third-born daughter, Sasha, who was born in August 2015, experienced breathing problems in November.
"I rushed her to the AAR clinic in Williamson House," Muthwii says. "After diagnosis, doctors referred her to the Nairobi Hospital and after further tests, she was diagnosed with pneumonia and admitted."
Later, she was given "several jabs", including PCV, Muthwii adds.
Muthwii says: "I count myself lucky, as pneumonia is scary and a silent killer and for some time, my daughter had to use an inhaler. I am grateful that since PCV was introduced, the number of pneumonia cases have drastically reduced. Parents have an obligation to heed advice from health workers to ensure their children are fully immunised."
A new era
Lilian Adero, a health worker at Nairobi's Mbagathi County Hospital – which provides comprehensive low-cost medical services to residents of Kibra and other informal settlements – told VaccinesWork, "Before the PCVs were introduced, we had so many cases of pneumonia deaths and our wards used to admit so many pneumonia cases among the children born in the informal settlements.
Severe invasive pneumococcal disease has declined by as much as 70-90% in young kids in Kenya since PCV was introduced
"However, after the introduction of PCVs, the situation is now different as pneumonia deaths and hospitalisations have greatly reduced."
A resident of Nairobi's Satellite estate, Michael Lisalia says he lost two close friends after they succumbed to pneumonia in the era before the PCV jab was made available in Kenya. It left an impression.
"As a father of three daughters, I've ensured that all my children are fully vaccinated, as I have a lot of faith in vaccines, including the PCV one. It is the responsibility of every parent or guardian to ensure they protect eligible children by availing them for vaccinations on time."
"I will ensure my children are vaccinated on time"
A Burundi national living in Kenya, Aaron Havyarimana says he escaped death by a whisker last month after he took too long to seek medical attention after suffering from what he initially suspected to be malaria, and kept self-medicating with over-the-counter malaria tablets.
"As a boda boda (motorcycle) rider, I assumed I was suffering from malaria, but after I visited Fremo clinic in Nairobi's Kawangware area, I was diagnosed with pneumonia and received several jabs.
"Doctors in the clinic informed me that most riders were susceptible to pneumonia as we kept long hours on the road inhaling cold air, sometimes without wearing warm clothing to protect us from the elements. Out of this ordeal, I vowed that I will ensure all my children are vaccinated on time."
PCV shown to work worldwide
Apart from Kenya, studies of routine use of PCVs in Africa were conducted with Gavi's support in Gambia, Burkina Faso and Mozambique. In Asia, Gavi-supported research on the impact of the vaccine was carried out in Pakistan, Nepal, Bangladesh, the Lao People's Democratic Republic and Mongolia. The studies evaluated schedules both with and without booster dose.
The studies demonstrated that children vaccinated on either schedule saw declines in invasive pneumococcal disease (IPD) and pneumonia hospitalisations.  Disease reduction was also observed in children older than two years of age, which suggests that the PCV vaccine offers children long-lasting protection.
Pneumonia is still the leading infectious cause of mortality for young children globally, with most under-five pneumonia deaths occurring in Africa and Asia.