Come together: how the fight to end polio can help the COVID-19 recovery
The world is anxiously awaiting the development of a safe and effective COVID-19 vaccine. Nearly 60 years ago, the world was also waiting in eager anticipation of a publicly available vaccine to stop a disease that was ravaging communities around the world and leaving debilitating paralysis in its wake: polio.
9 November 2020
5 min read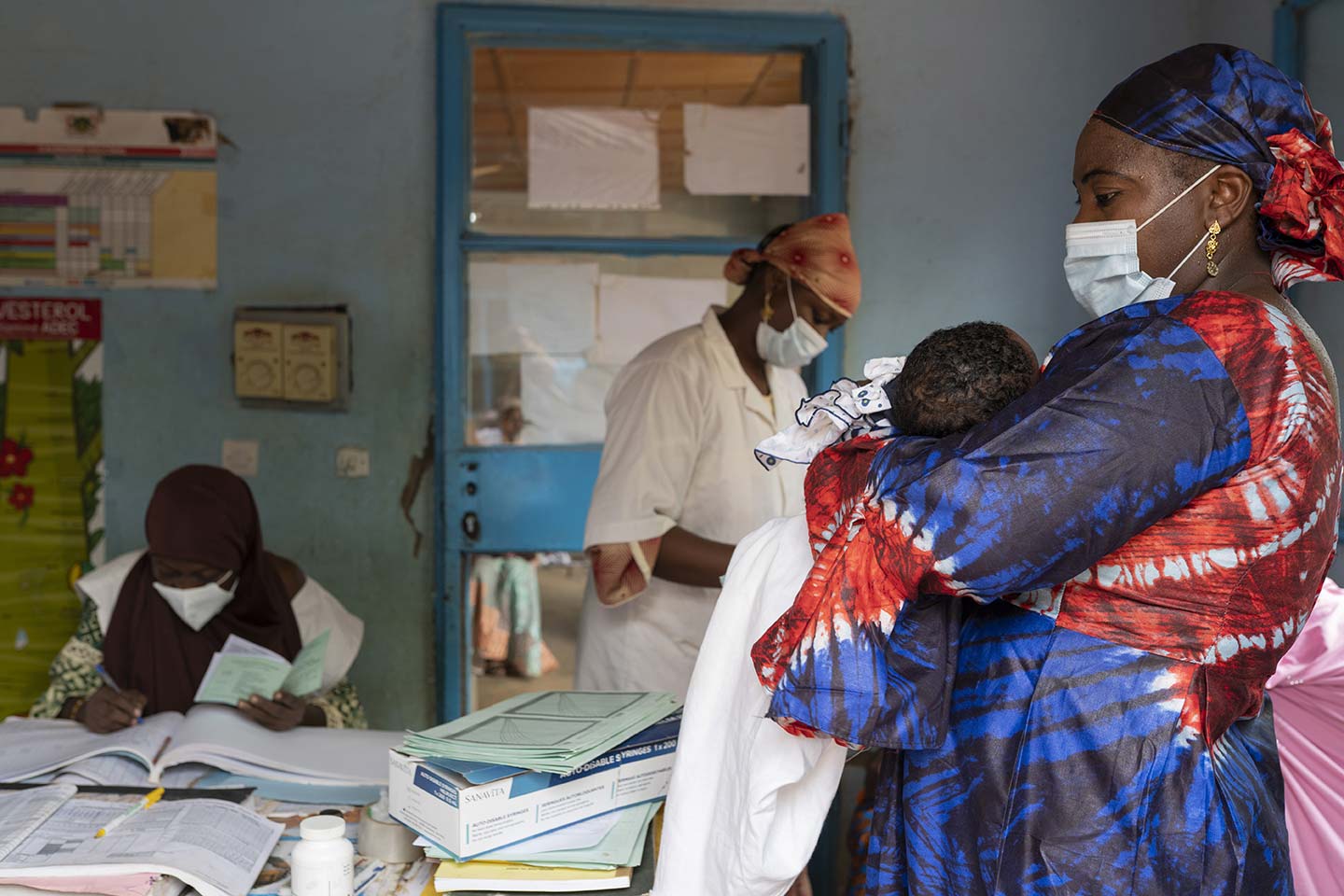 PROGRESS TOWARD A POLIO-FREE WORLD
In the early 1950s, polio outbreaks were widespread, and greatly feared, across the globe. While the advent of polio vaccines after 1955 helped provide the tool to bring polio under control, it took a vast global partnership to get that tool to those who needed it to try and eliminate polio in countries around the world.
The problem was clear: Not all children had equitable access to vaccines. As a result, hundreds of thousands of children across 125 countries were still being paralyzed every year from this now-preventable disease. In response, the world launched the Global Polio Eradication Initiative (GPEI) in 1988, with the World Health Organization (WHO), UNICEF, Rotary International, and U.S. Centers for Disease Control as key partners. Over the past three decades, the polio program has made great advances toward global polio eradication, eliminating 99.9% of cases globally. This achievement is a true testament to the power of working together and demonstrates what can happen when global partners and UN agencies come together and work toward the common goal of creating a healthier world.
This year, global partners achieved another major step toward a polio-free world. In August 2020, after four years with no cases, the African region was certified free of wild poliovirus. Now only two countries, Pakistan and Afghanistan, still have circulation of wild poliovirus.
THE IMPACT OF COVID-19 ON POLIO ERADICATION PROGRESS
COVID-19 threatens decades of hard-won progress. WHO and UNICEF estimate that due to COVID-19 disruptions, up to 80 million children are at risk of missing out on vaccination against polio and other vaccine preventable diseases. Progress made on these diseases is fragile and underscores the importance of global institutions like the UN and its agencies to try to answer the call to protect hard-won gains during this pandemic.
Immediately after the announcement of the global pandemic in March, GPEI made the tough decision to put all polio campaigns on temporary hold through June and volunteered polio staff and infrastructure to support the COVID-19 response.
The pause on polio campaigns was necessary to slow the spread of COVID-19 during the crucial first few months of the pandemic, but it sparked an unfortunate uptick in both wild and vaccine-derived polio cases. Four months later, in July, polio campaigns restarted under new safety guidelines, adopting physical distancing, personal protective equipment, and sanitation requirements. These measures will help protect health workers and communities from COVID-19 risk. However, these requirements will also increase operational costs by up to 150%, meaning increased investment from governments and donors will be needed not only to continue polio services but also to keep us on track to finish the global fight for eradication.
AN OPPORTUNITY FOR STRENGTHENED INTEGRATION
When the COVID-19 pandemic hit, the challenges it posed to both polio and immunization programs presented an extraordinary opportunity to synchronize efforts and promote the integration of critical immunization and disease surveillance activities, which is one of the three main goals of GPEI's current strategy for eradication.
Through the COVID-19 response, the polio program has demonstrated that its benefits extend far beyond the scope of polio eradication. This is a stark reminder that even after polio eradication is achieved and GPEI comes to an end, there are essential activities currently performed by the program that will need to be maintained.
Advance preparation and strengthened integration between polio and immunization programs is urgent. Recently, the UN Foundation supported the International Federation of Red Cross and Red Crescent Societies (IFRC) to conduct assessments in two countries — South Sudan and Somalia — to understand how to better enable integration of polio programs into other health services. The assessments concluded that there are missed opportunities for civil society organizations (CSOs) to address gaps and promote efficiency between polio program activities and other health programs.
CSOs are important partners in delivering vital health services in countries with fragile health systems since they often have access to populations in areas where government services are weak or nonexistent.
The IFRC assessments highlight that maximizing the impact of CSOs to strengthen health systems will require close coordination with all major health stakeholders and ensuring partners across all sectors work together. While the assessments were done prior to the global pandemic, the recommendations are even more relevant now due to the disruptions to polio and immunization programs in these countries.
STRONGER HEALTH SYSTEMS, TOGETHER
Stronger health systems will be critical to end the COVID-19 pandemic, prepare for new health emergencies, and ensure that polio eradication efforts succeed. Experience has shown that this is possible, but it will require commitment, support, and global cooperation. Everyone, including health workers, communities, governments, donors, and civil society organizations, must unite to deliver on the promise of health and well-being for all.
We have come a long way since the UN began our fight to create a healthier, more equitable world 75 years ago. Now, polio is on the brink of eradication, with more than 18 million people walking around today who would otherwise have been paralyzed. Vaccines are now available to protect against more than 20 life-threatening diseases, and global partners are working together to ensure the vaccines can reach everyone, everywhere. Let's continue to #UniteForHealth, moving forward together until all people everywhere have equitable access to the power of lifesaving vaccines and live in a world free of polio.
Learn more about the ongoing efforts to eradicate polio worldwide. Visit polioeradication.org for news, tools, and resources.
About the author
Partner content
This article is republished from the United Nations Foundation under a Creative Commons license.
More from United Nations Foundation (UNF)