How COVID-19 will damage the lives of African children for decades to come
Although the coronavirus doesn't cause disease and death in children as much as it does in adults, many children around the world are vulnerable to the collateral damage wreaked by the pandemic.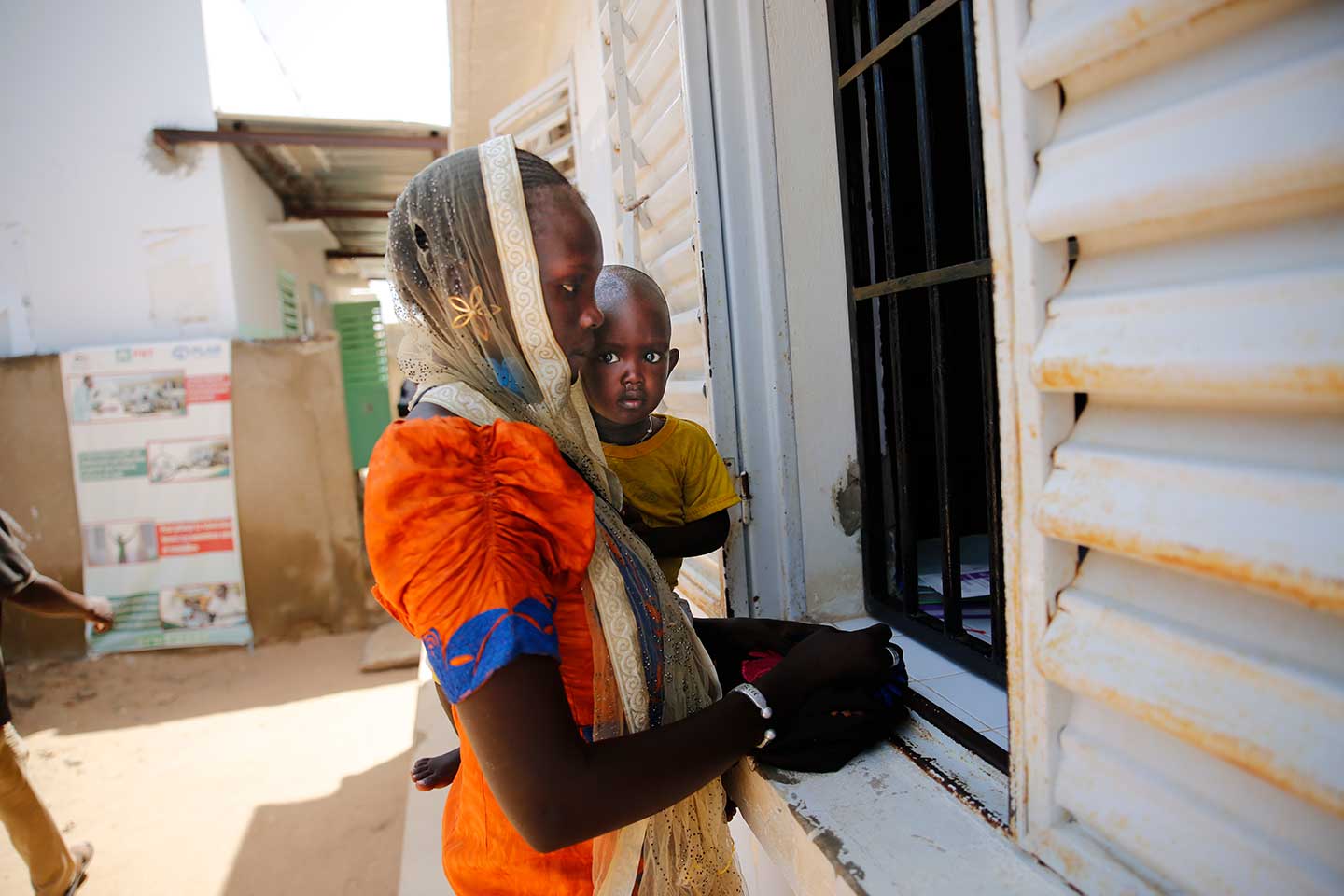 The shockwaves from the COVID-19 pandemic are likely to be felt for many years to come, especially in populations that were vulnerable or marginalised to begin with. As in many countries worldwide, children across Africa are facing the damaging secondary impacts of the COVID-19 pandemic: rising hunger and malnutrition, an inability to access education, rates of child marriage soaring as families are unable to cope financially, as well as an increase in domestic violence and abuse.
In sub-Saharan Africa, for example, UNICEF issued a report in April this year warning that COVID-19 is "exacerbating not only existing threats to the future that 550 million children under the age of 18 face, but also measures put in place to control and contain the disease".
The devastating effect of stopping education
Being in school has been shown to be markedly linked to better health and wellbeing later in life, especially for girls. But school closures mean that not only do the children lose the benefits of education, but also being home has led to kids experiencing more violence, including sexual abuse and gender-based violence, and are more likely to be recruited into militias.
The world had seen devastatingly high levels of hunger before COVID19 – even in early 2020 about one billion people in low- and lower middle-income countries went hungry.
Have you read?
For many children, school offers more than education, giving them shelter, meals, clean water and sanitation. Girls are also more likely to be forced into child marriage the longer they are away from school, a trend that is exacerbated when families lose income and livelihoods.
Hunger and malnutrition on the rise
Millions more will face food insecurity and hunger because of a combination of factors – loss of income and livelihoods, climate change causing drought and floods, and food supply bottlenecks.
The world had seen devastatingly high levels of hunger before COVID-19. Even in early 2020, about one billion people in lower-income countries went hungry.
A report by the International Federation of Red Cross and Red Crescent Societies (IFRC) in April this year warned that more than 100 million people in Africa are facing "catastrophic levels of food insecurity".
Disruptions to routine immunisations and COVID-19 vaccine shortages
Lockdowns and mobility restrictions during the pandemic disrupted most health services for children, and among these were critical services such as routine immunisation for measles, yellow fever and polio that saves millions of lives.
Even though these programmes are slowly restarting, a survey in April showed that 60 of these lifesaving campaigns were still halted, putting around 228 million people – mostly children – at risk of deadly diseases. Over half of the 50 affected countries were in Africa.
Countries in Africa are also facing shortages of COVID-19 vaccines. While a third of people in the richest countries have now had their first dose, less than 1% of people in lower-income countries have received any so far. Although African children may not be at great direct risk from COVID-19, if their parents and caregivers are, then the lives of the children are as well.