How the predicted hunger pandemic became a grim reality
Worldwide more than 3.5 million people have died of COVID-19 so far; now millions more are on the brink of starvation because of a connected hunger crisis.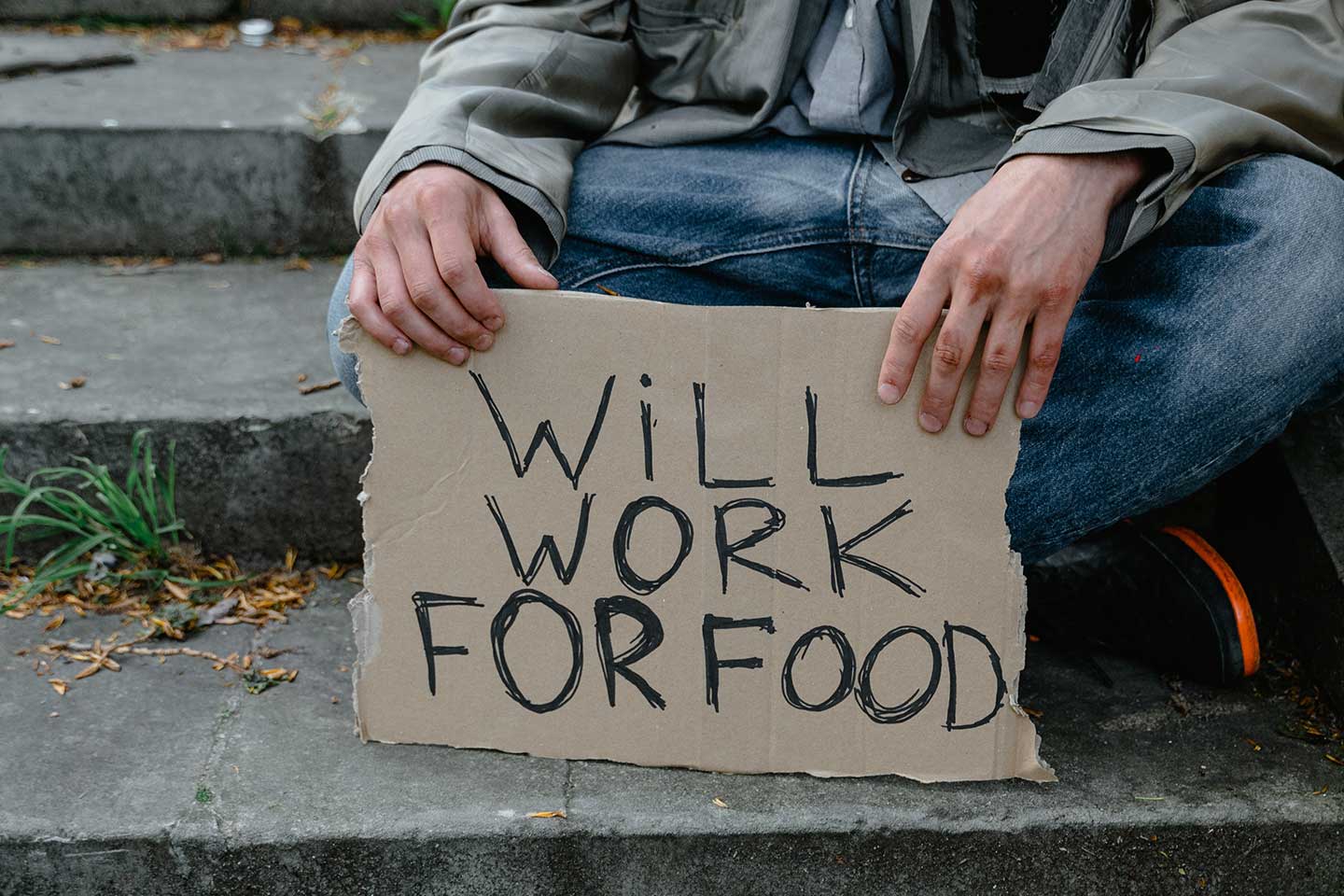 When pandemics hit, the collateral damage can sometimes be just as devastating as the loss of life. The lockdowns, disruption to normal life and uncertainty have caused significant economic losses worldwide. Now, the fallout from the pandemic is causing extreme food insecurity in many low- and middle-income countries, pushing people to the brink of starvation.
India is one such example of a perfect storm; when an infectious disease hits a country with overcrowding, poor sanitation and lack of access to healthcare, it can lead to staggeringly high rates of infection and death – currently nearly 1.3 million new infections a week – and now, hunger.
This suffering is not limited to India suffering. Several countries in Africa are on the edge of famines too.
The country already has the biggest population in the world facing food shortages, with 189 million people undernourished before the pandemic began. Now, many people have lost their sources of income, and thus their ability to buy food. The government provided extra food rations but their distribution is patchy and many say that millions are being missed.
Disaster on top of disaster
The food insecurity triggered by COVID-19 has come on top of an existing, ongoing disaster: even in early 2020, about one billion people in low- and lower middle-income countries went hungry.
This has now been compounded by a new food crisis that was predicted a year ago, when the World Food Programme estimated that the number of people with acute hunger would double by the end of 2020 because of disruptions to supply chains, trade barriers and the hoarding of food supplies, as well as the loss of income billions faced.
In addition, the pandemic turned conflict-ridden areas that were already chronically food-deprived into food deserts where neither trade nor aid could enter.
Hunger hotpots worldwide
This suffering is not limited to India. Several countries in Africa are on the edge of famines too.
A report by the International Federation of Red Cross and Red Crescent Societies (IFRC) in April this year warned that more than 100 million people in Africa are facing "catastrophic levels of food insecurity". They cite COVID-19 as a primary cause exacerbating existing challenges of droughts, floods, civil unrest and population displacement.
A joint Hunger Hotspots report in March 2021 by the Food and Agriculture Organization of the United Nations (FAO) and the World Food Programme (WFP) identifies countries that are expected to see acute food insecurity as the socio-economic blow from COVID-19 combines with other drivers of hunger, such as climate change and conflict.
The report outlines targeted anticipatory actions that could be taken right now to prevent extensive loss of life. These include offering immediate food aid and coordinating conditional cash transfers as well as more long-term solutions such as emergency agricultural kits including as maize, paddy and sorghum seeds to displaced populations.