HPV Vaccine Lowers Risk of Cervical Cancer Up to 88%
New research found a direct link between the human papillomavirus vaccine and a lowered risk of developing cervical cancer, with vaccinating children before the age of 17 having the greatest impact.
21 October 2020
5 min read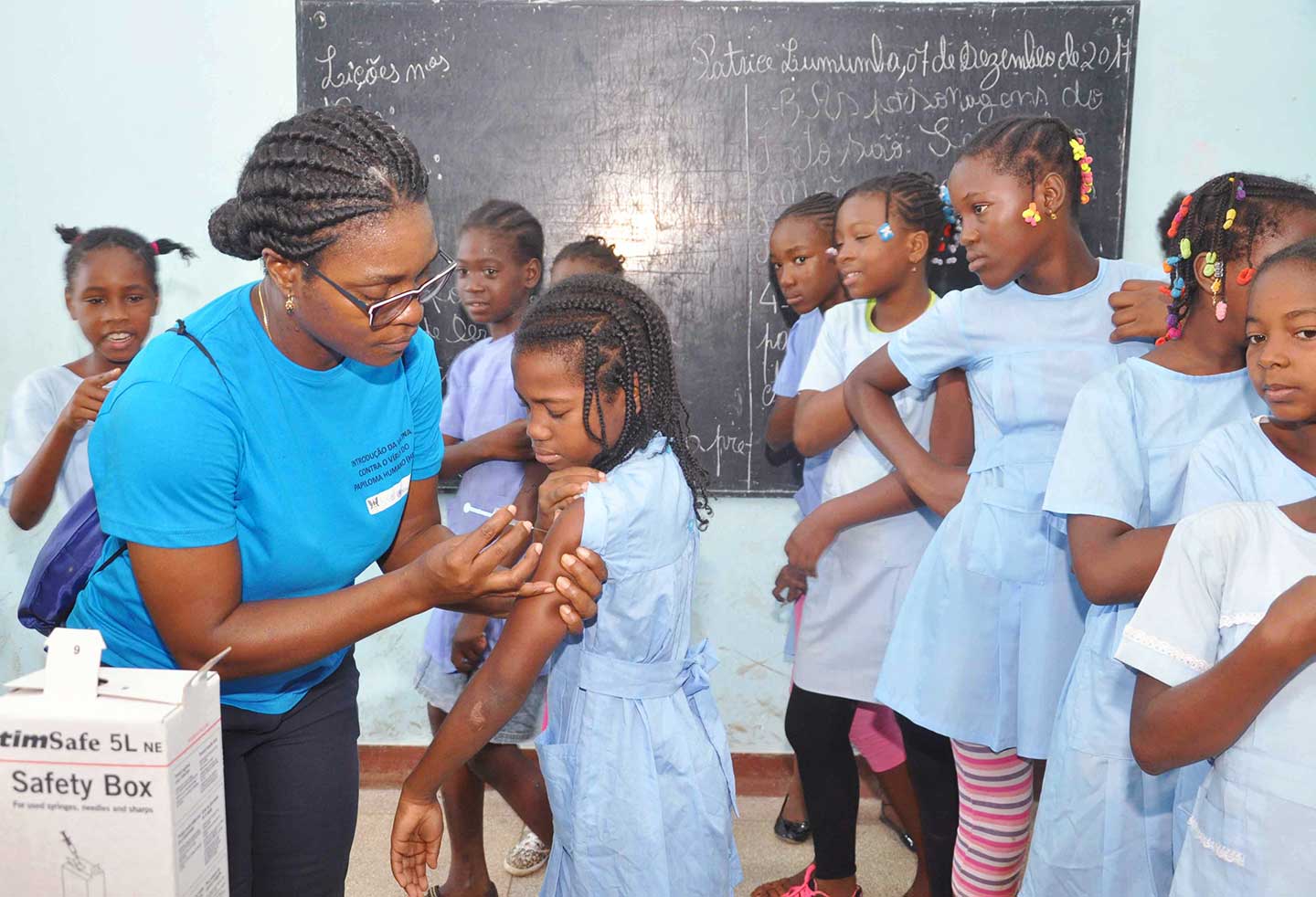 Original article
This article was first published in Verywellhealth on 10 October 2020. Read the article here.
Research shows that the quadrivalent human papillomavirus (HPV) vaccine is effective at preventing cervical lesions and genital warts in those who are vaccinated. But what isn't widely known is, on a population level, how much the HPV vaccine can impact the risk of developing invasive cervical cancer. A new study is changing that.
The October study, published in The New England Journal of Medicine, found that women who are vaccinated against HPV have a much lower risk of developing cervical cancer than those who are not vaccinated.1 The research also determined that the effect is even greater for women who are vaccinated at a young age.
For the study, researchers followed nearly 1.7 million women between the ages of 10 and 30 for 11 years. More than 500,000 of the women were vaccinated against HPV, and most of those women were vaccinated before they turned 17. Of the more than 500,000 women who were vaccinated against HPV, 19 were eventually diagnosed with cervical cancer, compared to the 538 women who weren't vaccinated against the disease.
The researchers discovered that women who were given the HPV vaccine before age 17 reduced their risk of developing cervical cancer by 88%. Women who were vaccinated at a later age – between 17 and 30 – halved their risk of developing cervical cancer when compared to those who were not vaccinated.
"This is the first time that we, on a population level, are able to show that HPV vaccination is protective not only against cellular changes that can be precursors to cervical cancer but also against actual invasive cervical cancer," study co-author Jiayao Lei, PhD, a researcher at the Karolinska Institutet in Sweden, said in a press release.2 "It is something we have long suspected but that we are now able to show in a large national study linking HPV vaccination and development of cervical cancer at the individual level."
The study is important, women's health expert Jennifer Wider, MD, who was not involved with the research, tells Verywell. "This particular study is the first to look at the connection between the HPV vaccine and invasive cervical cancer as per individual," she says. "The research heavily supports recommendations by the medical community for offering this vaccine to the general public."
What This Means For You
Getting the HPV vaccine is important to help prevent several cancers later in life, and growing evidence proves the earlier a tween or teen can be vaccinated, the better.
HPV Basics
Human papillomavirus is a common virus that can lead to several types of cancers later in life, including cervical, vaginal, vulvar, penile, anal, and oropharynx cancers, according to the Centers for Disease Control and Prevention (CDC).3 HPV is spread through intimate skin-to-skin contact and can be transmitted through vaginal, anal, or oral sex, per the CDC.
Have you read?
Nearly all men and women will get at least one type of HPV at some point in their lives, and about 14 million Americans become infected each year, the CDC says.3 Nine out of 10 HPV infections will clear on their own within two years. But others can cause certain types of cancer.
When to Get Vaccinated
The American Cancer Society (ACS) recommends that the HPV vaccine be given to boys and girls between the ages of 9 and 12.4 Children and young adults between the ages of 13 and 26 who have not been vaccinated should get the vaccine "as soon as possible," the ACS says.
The ACS does not recommend HPV vaccination for people older than 26. However, the CDC says that, in people between the ages of 27 and 45, "some persons who are not adequately vaccinated might be at risk for new HPV infection and might benefit from vaccination."5
Still, age matters. "Girls vaccinated at a young age seem to be more protected, probably because they are less likely to have been exposed to HPV infection and given that HPV vaccination has no therapeutic effect against a pre-existing infection," Pär Sparén, co-author of the study and a professor at the Karolinska Institutet, said in a press release.2
"If a parent is wondering when to request this vaccine for their child, before the age of 17 seems to be the optimal time," Wider says.
Overall, experts urge parents to vaccinate their children against HPV. "Our study shows that HPV vaccination may significantly reduce the risk of cervical cancer, especially if completed at an early age," Pär Sparén said. "Our data strongly supports continuing HPV vaccinations of children and adolescents through national vaccination programs."
---
More from Verywell Health