The human toll of rising dengue cases in Pakistan
Dengue fever is endemic in Pakistan, but historic flooding has triggered a sudden rise in cases during 2022.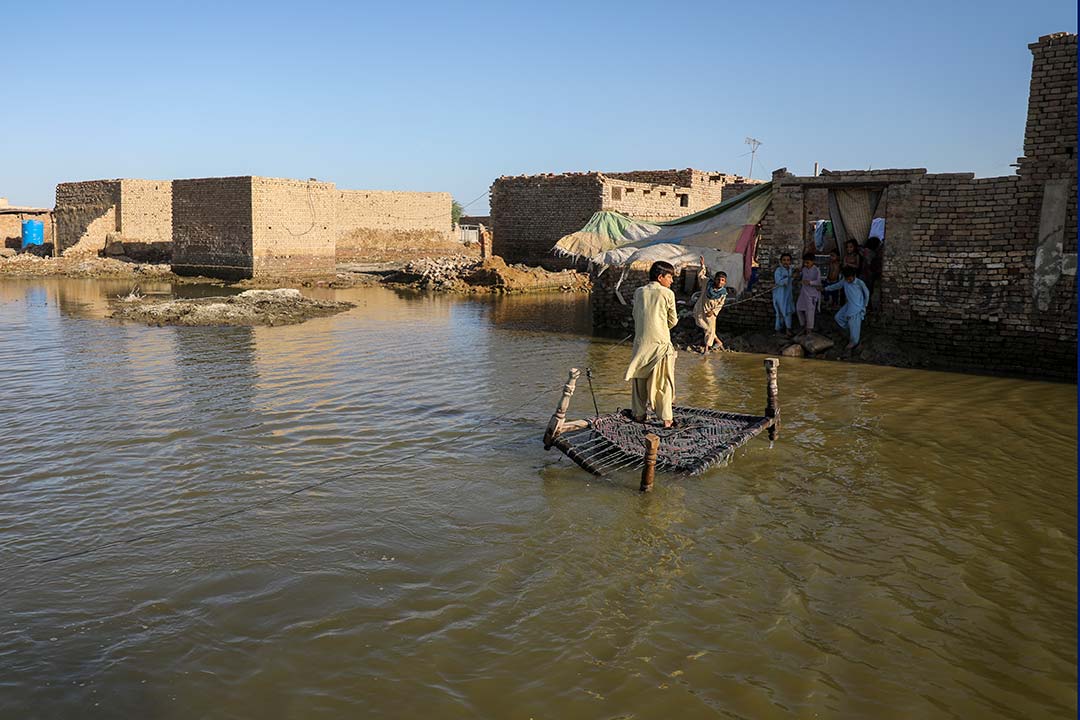 On a chilly October morning, Rabia, a mother of two young daughters, woke up at 06:00 as per her routine. Before leaving for school, the 32-year-old science teacher felt a little dizzy, but paid no heed, as flu and coughs are common in Islamabad at this time of year. By the time Rabia returned home at 15:00, she had a high fever and a sore throat. Worried, her husband Shaheer rushed her to the nearest hospital, and, after a few laboratory tests, she was diagnosed with dengue fever.
Transmitted through the bite of infected mosquitoes, dengue is a viral illness that triggers severe flu-like symptoms in some of those who are infected. "I wouldn't wish dengue on my enemies," says Rabia, recalling the painful weeks of illness that she endured. Dengue is endemic in Pakistan, which experiences year-round transmission with seasonal peaks. However, historic flooding has triggered a sudden increase in infections in recent months, with the number of cases reported between January and September 2022 significantly higher than during the same period in the previous four years.
Sindh province in South-eastern Pakistan has been particularly badly affected. According to the UN's Food and Agriculture Organisation, nearly 37% of cropland was affected by floods, and a large area is still submerged with one to two feet of water.
According to a WHO report, from 1 June to 27 September, around 25,932 dengue cases were reported in the country, with 75% of those cases occurring in September.
Taleen Hashmi, a faculty medicine at DOW Medical College Karachi, said that the rapid spread of dengue can be attributed to irregular monsoon rains, rising temperatures, and heat waves linked to climate change. Suitable temperatures for breeding mosquito larvae infected with the dengue virus are around 30°C.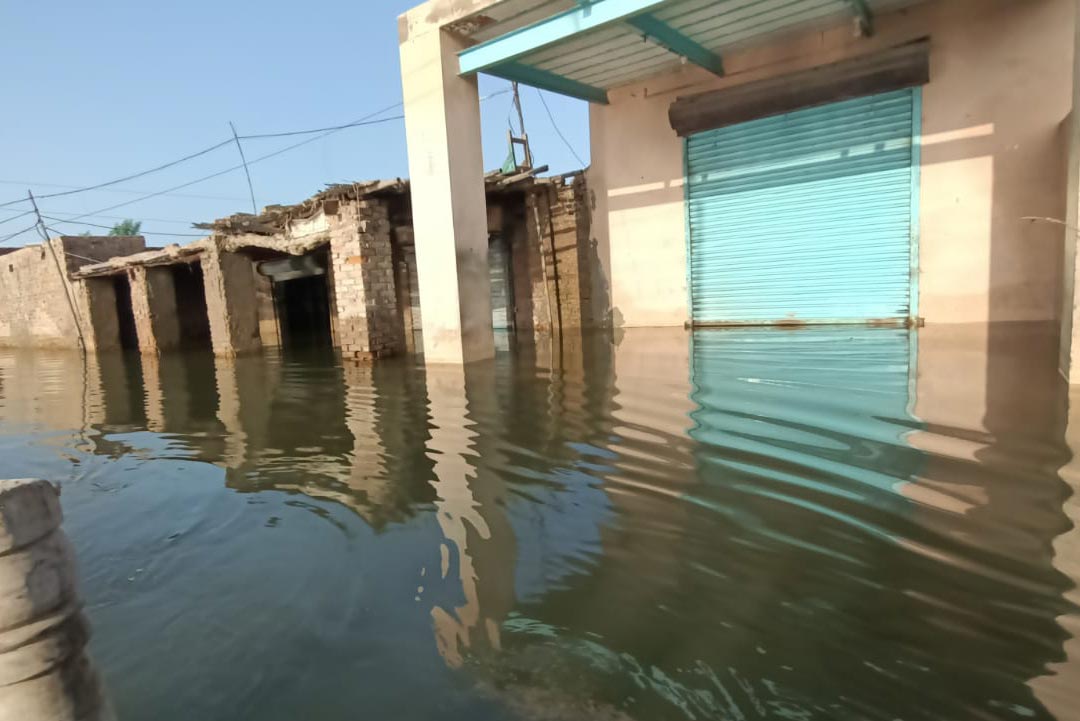 Moreover, adverse circumstances such as inadequate sanitation, contaminated drinking water, irresponsible garbage dumping, overcrowded cities, and the lack of mosquito control strategies contribute to the transmission of infectious agents.
Another concern is the unavailability of hospitals equipped explicitly for dealing with dengue. People from remote areas of Pakistan are forced to travel to big cities for proper treatment.
Sindh province in south-eastern Pakistan has been particularly badly affected. According to the UN's Food and Agriculture Organisation, nearly 37% of cropland was affected by floods in Sindh, and a large area is still submerged below one to two feet of water. This standing water provides a breeding ground for larvae and has resulted in the spread of dengue everywhere.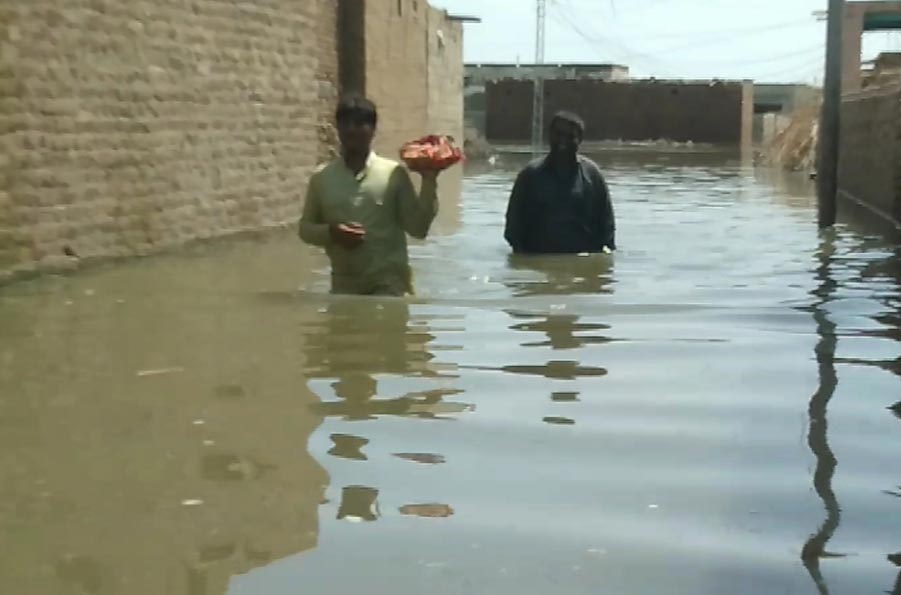 Naseem Salahuddin, an infectious disease specialist at Indus hospital Karachi, says, "The hospital staff were overwhelmed by the number of dengue patients we received in September and October 2022. Due to a shortage of beds, we referred hundreds of patients to private hospitals. Undoubtedly, it is taking a huge toll on health workers, especially after the COVID-19 pandemic. According to a senior health worker at Dr. Ruth Pfau Hospital in Karachi, Dengue is stretching Pakistan's already fragile healthcare system. "Our local healthcare network has been terribly neglected due to a weak administrative system," he says. "This resulted in considerable disparities in getting access to basic healthcare facilities for low-income and marginalised communities in Pakistan."
He added that poor public awareness about the prevalence and characteristics of dengue infection, and preventive measures people can take, was further fuelling cases.
In the past, the use of management techniques, including fumigation insecticide spraying, removing man-made objects or habitats that can hold water, and the application of insecticides to water storage containers where mosquitoes lay their eggs, were instrumental to preventing its spread. Avoiding mosquito bites by covering up with clothing, using insect repellents or coils, and installing physical barriers such as window screens can also help to prevent transmission. According to an NIH official, the sudden increase in dengue cases has prompted targeted operations to implement some of these measures. Besides ensuring the availability of repellents and barriers, local authorities in all provinces are working to convince people to remove water ponds near residential areas.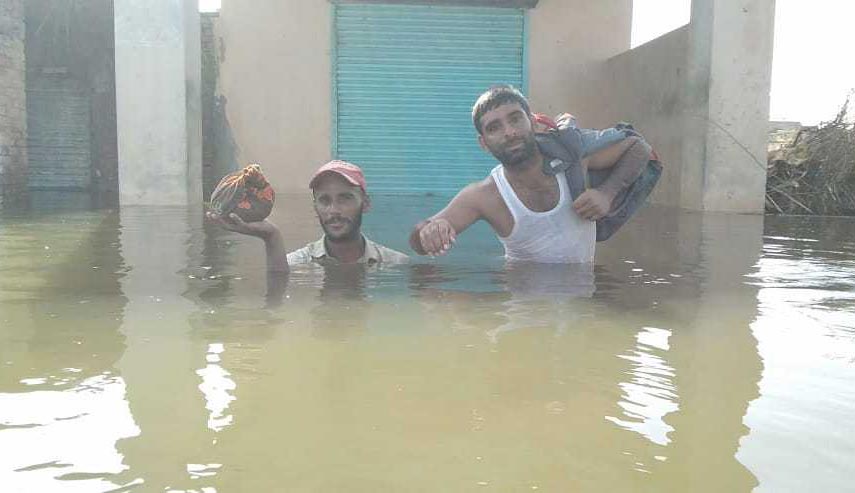 He added that, as a part of the Dengue Action Plan 2022, provincial governments in Sindh and Khyber Pakhtunkhwa, in north-west Pakistan, have started door-to-door awareness campaigns, which involve female healthcare workers entering homes to check water storage containers for infected larvae. They also teach households about sanitation and other preventive measures.
Meanwhile, dengue response centres have been established in high-risk districts. Ensuring that these mobile units have the necessary equipment and training for mosquito detection, spraying, and other disease management strategies, is a major focus, the official said.
As for Rabia, although she is gradually recovering, dengue has affected more than just her health. "It took more than three weeks for me to finally get back to my senses," she says. "I was unable to take care of my one-year-old daughter, and I also lost my dream job. However, my husband and in-laws fully supported me, and life is getting back to normal."