Leading on vaccine equity: reflections on 100 days as interim CEO
The interim CEO of the Vaccine Alliance looks back on his first 100 days and looks forward to the challenges ahead.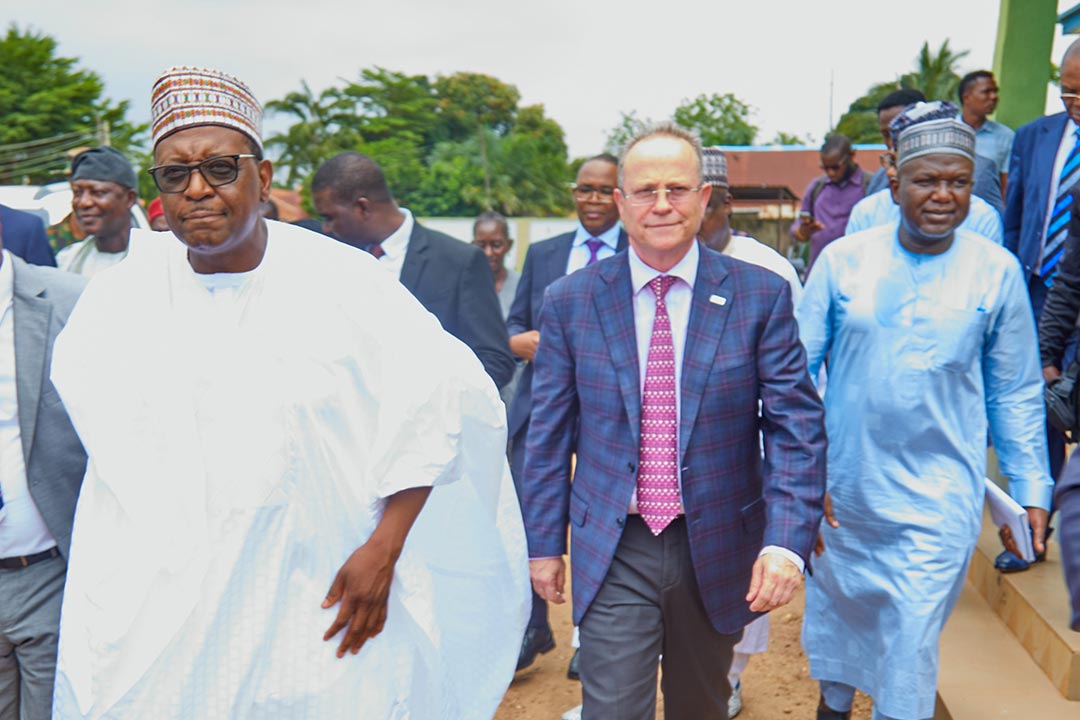 As we reach 100 days since I took post as interim CEO, I want to take the opportunity to share some reflections on our journey. I remain humbled by the trust that the Gavi Board placed in me, and grateful for the dedication with which all of Gavi's staff go about their work.
As I look forward, I continue to be inspired by the huge potential to be an even greater force for good in the world, as a champion of the transformative power of solidarity and compassion.
Though the world at present confronts us with many challenges, I believe we have many reasons to be optimistic about the future. Earlier this year, our Vaccine Alliance passed the incredible milestone of immunising more than 1 billion children, and today we remain on track to immunise 300 million additional children by the end of 2025. Later this month, some Gavi-supported countries will begin receiving their first shipments of malaria vaccine, marking the beginning of a new era of immunisation against this killer disease.
Important progress is being made in determining which vaccines we will seek to introduce in our next five-year strategic period, as well as in strengthening the health and resilience of global vaccine markets. The revitalisation of the HPV vaccination programme has achieved some important country launches, helping bring within range our ambitious goal of vaccinating 86 million girls by the end of 2025.
Back in early August, I laid out my priorities to ensure that when our next CEO starts, Gavi is on course to deliver on its current five-year strategy, is ready to set an ambitious strategy for the 2026–2030 period, and is well placed to deliver a successful replenishment. To ensure that we realise those priorities efficiently and sustainably, I set out to streamline and simplify our organisation in a way that makes us more responsive to the needs of the countries that we support, and more supportive of the staff whose dedication and expertise we rely on.
In all organisations, but perhaps especially in global health, structures and ways of working often adapt and evolve in response to new changes and challenges. As these changes compound over time, it can be healthy to take a step back to ask ourselves if our organisation today, shaped as it is by the past, is in the best shape it can be to deliver a sustainable future. Indeed, through the negotiations on a Pandemic Accord, we can also see a similar process playing out on a larger scale, in an effort to ensure that the global architecture for health emergency preparedness and response is coherent and responsive to all countries.
In Gavi and more broadly, with the acute phase of the COVID-19 pandemic now behind us, one of the most prominent examples of necessary change is the sunsetting of the COVAX Facility. Since it was established in April 2020, just a few weeks after the declaration of COVID-19 as a Public Health Emergency of International Concern, we know that COVAX has narrowed the gap between higher-income and lower-income countries. The Facility has shipped nearly 2 billion doses to 146 countries, providing 74% of all the vaccines shipped to low-income countries.
In so doing, COVAX played a central role in raising the COVID-19 vaccination rate in lower-income COVAX-supported countries to 56% compared with a global average of 66%. This helped to avert the deaths of millions of people in lower-income countries.
At the end of 2023, we will say goodbye to a number of colleagues, as the COVAX Facility becomes fully integrated into Gavi's core work. I want to thank these colleagues for their commitment and dedication, and to reassure them that the legacy they leave is that of a world that will be much better prepared the next time it has to face a pandemic.
The coming weeks will be a crucial period for Gavi's future, culminating with a Board meeting in Ghana that will set us up to achieve critical milestones in 2024 and beyond. I will continue to do everything I can to make Gavi's work effective, focused and efficient, and to create a workplace in which everyone can flourish and feel supported.
I look back on the past 100 days with a sense of pride in what we have achieved as a Secretariat and as an Alliance. As I look forward, I continue to be inspired by the huge potential to be an even greater force for good in the world, as a champion of the transformative power of solidarity and compassion.