Malaria vaccine provides durable protection for children in Africa after booster dose
A year after receiving a booster dose of the R21/Matrix-M vaccine, 77% of children in Africa remained protected against mild and severe episodes of malaria.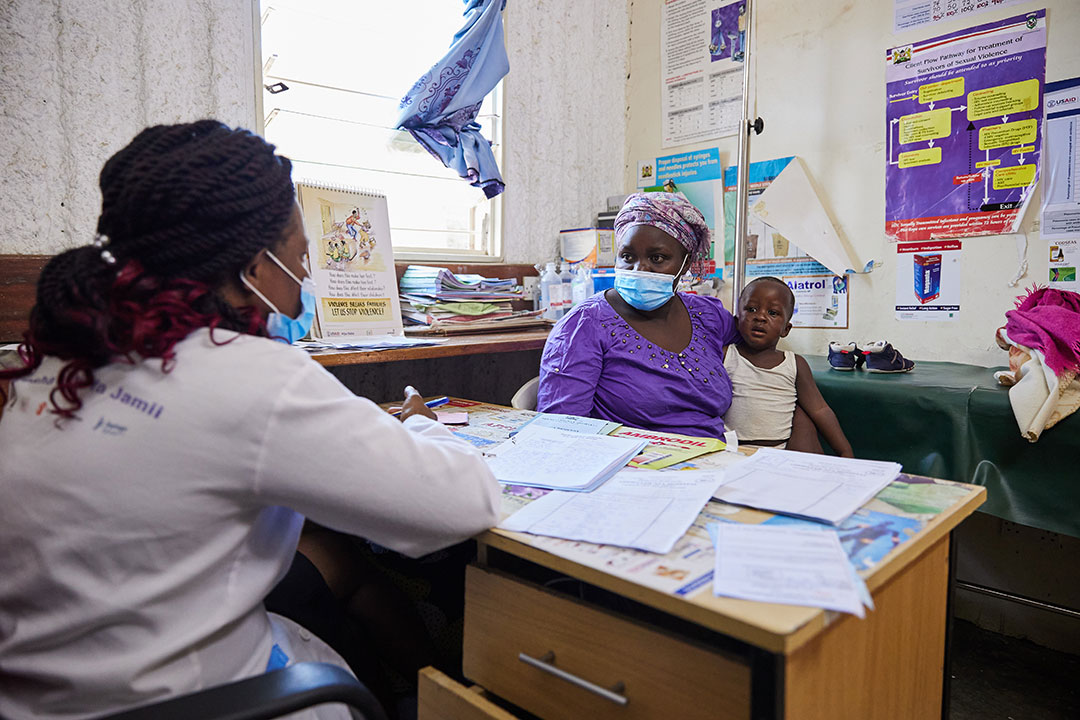 An experimental malaria vaccine is expected to become the first to hit the World Health Organization's goal of preventing more than 75% of malaria cases, as data suggests it continues to provide durable protection against the disease for at least a year after children received a booster dose.
An earlier trial of the R21/Matrix-M vaccine suggested an efficacy of 77% against severe malaria more than 12 months after children in west Africa received it – but it was unclear whether this level of protection would last.
"We are delighted to find that a standard four-dose immunisation regime can now, for the first time, reach the high efficacy level over two years that has been an aspirational target for malaria vaccines for so many years."
Now, researchers  have reported findings from a Phase 2b trial that studied the effect of giving children a booster dose of the vaccine 12 months after the initial three doses.
The children, aged five months to 17 months old, were recruited from Nanoro in central western Burkina Faso, and received their primary series of vaccinations before or at the start of the malaria season. Twelve months later, 269 of them received a booster dose of the R21 vaccine with either a high or low dose of the Matrix-M adjuvant, which is designed to amplify the immune response to the vaccine, while a further 140 children in the control group received a rabies vaccine. Doses were administered in June 2020, ahead of the peak malaria season.
Almost all the children had access to insecticide-treated nets, plus at least one round of seasonal malaria chemoprevention (antimalarial drugs given during the peak months of malaria transmission), while the homes of 43% of children were also sprayed with insecticide.
The results, published in The Lancet Infectious Diseases, suggested a vaccine efficacy of 80% in the higher-dose adjuvant group, and 70% in the lower dose adjuvant group, over 12 months of follow-up, with antibody levels restored to similar levels as those detected after the initial three doses. No serious adverse events were reported.
Prof Halidou Tinto, Regional Director of the Institut de Recherche en Sciences de la Santé in Nanoro, and the trial's principal investigator, said: "It is fantastic so see such high efficacy again after a single booster dose of vaccine. We are currently part of a very large phase III trial aimed at licensing this vaccine for widespread use next year."
Malaria killed more than 600,000 people in 2020. Although current control measures such as the use of insecticide-treated bed nets, insecticide spraying and administering prophylactic drugs ahead of the malaria season have succeeded in bringing down cases and deaths, the disease continues to blight lives across the African continent.
So far, only one malaria vaccine, RTS,S/AS01, has been recommended by WHO for widespread use to prevent malaria in children at risk. Even though it has an efficacy of lower than 75% the vaccine has demonstrated promise at reducing transmission and could have a significant impact on malaria-related deaths.
The R21/Matrix-M vaccine is a subunit vaccine comprising a protein secreted by the malaria parasite during the "sporozoite" stage of its lifecycle (when it is transmitted from mosquitoes to human hosts), fused to a fragment of the hepatitis B virus, which is known to trigger a strong immune response. It is delivered alongside the plant-based Matrix-M adjuvant.
The vaccine is licensed to the Serum Institute of India, which has the capacity to manufacture hundreds of millions of doses, said study co-author Professor Adrian Hill, Director of the University of Oxford's Jenner Institute, where the vaccine was developed.
"We are delighted to find that a standard four-dose immunisation regime can now, for the first time, reach the high efficacy level over two years that has been an aspirational target for malaria vaccines for so many years," said Hill. 
The trial has been extended for a further two years to assess whether additional booster doses will be necessary to maintain this high efficacy over time.
Results from an ongoing Phase 3 trial to assess large-scale safety and efficacy in 4,800 children across four African countries are also expected later this year.