Mission-mode: How the world's biggest nation plays catch-up
Intensified Mission Indradhanush, India's high-octane immunisation catch-up effort, is ambitious and impressively effective. It's also exhausting, VaccinesWork learned in Uttar Pradesh.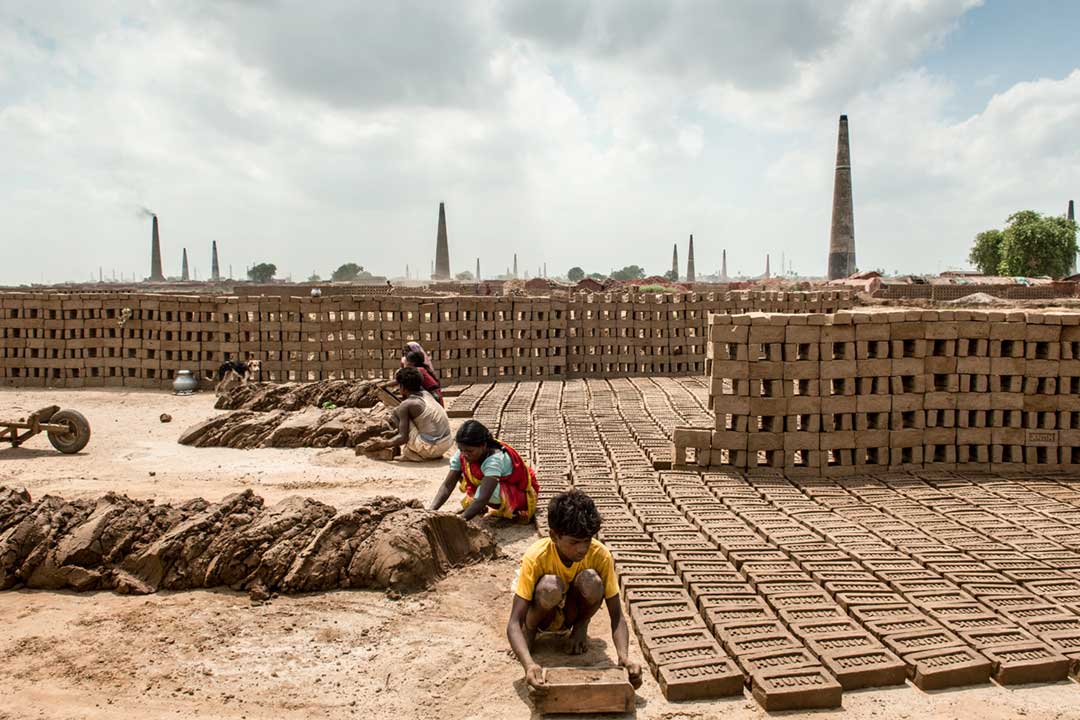 Never out of sight of a superlative, India launched its post-COVID catch-up campaign with a reminder of the unmatched scale of its public health efforts: "India is implementing the largest immunisation programme globally," said Dr Mansukh Mandaviya, Union Minister of Health and Family Welfare. "We annually cover more than three crore [30 million] pregnant women and 2.6 crore [26 million] children."
In context, it landed less as chest-thumping than a bracing heads-up. This was February 2022, and two years of pandemic disruption had pushed India, like the rest of the world, into routine immunisation arrears, meaning that even as Mandaviya announced 1.7 billion COVID-19 vaccines administered, more children were facing an elevated risk of disease outbreaks than they had in decades.
"Routine immunisation alone may not be enough to reach all populations, especially those in remote or underserved areas with limited health infrastructure. A mission-mode campaign helps reach these people at an additional cost. But it's worth it."

– Kaushal Srivastava, Gorakhpur health administrator
In July, UNICEF and WHO would describe the world as experiencing "the largest sustained decline in childhood vaccinations in approximately 30 years." Twenty-five million children globally had missed out on one or more of three due doses of diphtheria, tetanus and pertussis vaccine (DTP3), which acts as the conventional barometer of immunisation coverage generally.
And nowhere had the immunisation gap grown more, in absolute terms, than in India: with DTP3 coverage down 6% in 2021 against 2019 levels, India's missed children numbered more than 3.5 million, accounting for 15% of the world's total. In 2021, 2.71 million children in India counted as "zero-dose", not having received even a first dose of DTP vaccine, an alarming increase from 2019's 1.38 million.
In short, Intensified Mission Indradhanush 4.0, the catch-up campaign Mandaviya was announcing, had a massive job ahead.
In 416 high-risk districts across the country, frontline health workers would conduct all-out immunisation sprints for one week at a time, "including RI days, Sundays, and public holidays", as a government press release was careful to specify. As during the previous three iterations of IMI, the target was the hitherto-left-behind, who constituted, almost definitionally, the harder-to-reach.
Flagging off vaccinators for the fourth edition, the Minister tipped his hat to the corps of frontline health staff about to "brave difficult terrain and weather to ensure that the farthest village and household are covered with the protection of vaccines". He said, "Their dedication is an inspiration to me and others for contributing to nation building." This was mission-mode: commitment and sacrifice sharing a blurred boundary.
It works.
"It was really arduous work for us," reflected a health worker from the Dhampur block of Bijnor district, in western Uttar Pradesh (UP), when we visited nearly a year later. She preferred not to reveal her name. "It was different from the work I do in a routine immunisation set-up, in the sense that we are reaching out to those who had not been reached. We had to spend hours on this work," she explained.
"When we returned home in the evening, we were not in a position to do anything. We had to neglect our family at that time."
Shweta Rani, an Auxiliary Nurse Midwife (ANM) also from Dhampur block, noted that after several brutal waves of COVID-19, health workers began the campaign tired. In eastern UP's Gorakhpur district, 700km from Bijnor, ASHA worker Dhanmantil Devi recalled, "We worked very hard during that time. Sometimes I used to leave my house as early as 3am, and come very late."
Other health workers we spoke to agreed: IMI 4.0 was exhausting.
It was also, like previous episodes of IMI, compellingly effective. Nearly six million children had been reached with basic vaccines India-wide during the three phases of the campaign, exceeding the campaign target by 67.1%.
UP alone accounted for nearly 3.7 million of those newly-protected kids – meaning 127% of the state target was reached.
Epidemiologically and logistically, it stood as a major achievement. During the first two years of the pandemic, vaccination rates in UP had declined by an alarming 10%. In a state this large, that translates to massive breaches in the collective immunity wall, increasing the risk of wildfire disease outbreaks.
Outsize everything
It was UP's size that brought us to the state, hoping for a zoomed-in glimpse of the stories behind the dazzling numbers of India's catch-up effort.
UP has some 200 million inhabitants. If it were a country, it would by the world's fifth largest. As it is, it's India's most populous state, the fifth largest by area, spanning a fat swathe of the subcontinent's upper-middle. Its westernmost portion slips into Delhi's urban vortex, part of the capital city in aspect if not in name; Gorakhpur, it's easternmost district, sits closer to Kathmandu.
UP is also India's third-poorest state, with an estimated 44% malnourishment rate. It's hit by frequent floods and regular droughts. Hard living makes for high rates of mobility: a 2020 study estimated that 12.32 million people from UP are migrants in other states, and an estimated 52 million are in-state migrants.
Protecting public health in UP, in other words, is never not a challenge.
Dr Ashok Kumar, immunisation officer for Bijnor district – which also exceeded its vaccination targets – told VaccinesWork that IMI 4.0 was "not an easy task", noting that front-line ASHA workers and ANMs had "worked hard". But, he added,"If the vaccination was not done in the form of a campaign, then these children would have been left out forever."
Shalu Sharma, a block-level immunisation officer in Bijnor, agreed. "Many times it is seen that the migrant workers have moved from one place to another, or they had moved from the place where they were earlier, so it is a difficult task, but it has been completed with team effort," she said. More people could be brought in for routine immunisation, she conceded, "but sometimes due to circumstances, it happens that many are left out".In Gorakhpur, health administrators echoed their counterparts. "Routine immunisation alone may not be enough to reach all populations, especially those in remote or underserved areas with limited health infrastructure," said Kaushal Srivastava from the Gorakhpur Chief Medical Officer's office. "The majority of Uttar Pradesh's population lives in small villages, hamlets, dhanis and purbas. Sometimes, immunisation is not a priority for them because they maybe facing other severe problems like floods, famine, etc. A mission-mode campaign helps reach these people at an additional cost. But it's worth it."
At what cost?
Had the value of IMI 4.0's gains been in doubt, that doubt would surely have been silenced by the outbreaks of 2022. Epidemics of measles, the supremely contagious 'canary in the coalmine' of vaccine-preventable diseases, had been proliferating globally since the early year, a consequence, experts agreed, of pandemic immunisation disruption.
India was no exception; an outbreak in the western state of Maharashtra in the late months of the year would prove the country's deadliest. By new year, at least 40 children across India had been killed – a tragedy, and a terrible warning. After COVID-19, getting as many kids as possible protected, as fast as possible, was urgently necessary.
But the relative cost of flat-out, campaign immunisation – in time, in money, in effort – still deserves consideration.
In a study published in the journal Health Policy and Planning in 2021, researchers costed out the first run of IMI, which kicked off in October 2017 with the goal of achieving 90% full immunisation by 2018, and which would ultimately deliver an impressive 37% increase in coverage over baseline.
Focussing in on five states, including UP, the paper's authors confirmed that the incremental cost per IMI dose was higher than the incremental cost-per-dose for routine immunisation. In UP, the incremental cost per dose for routine immunisation was estimated at US$ 1.43, while the equivalent figure during IMI leapt to $3.45. Most of that economic cost was accounted for by labour hours: financial cost, the researchers wrote, "was about 24% of the incremental economic cost of conducting IMI, which indicates the labour-intensive nature of the intervention" .
On anecdotal evidence, the post-COVID-19 campaign demanded more again, with more of the additional cost being absorbed directly by workers, rather than by state coffers. "The workload increased by two-fold. With COVID last year, we had to work more shifts to ensure that campaign implementation was not affected," said Rajesh Kumar, a nurse at BRD Medical College in Gorakhpur. "However," he added, "since the campaign does not last too many months, we are okay – and it's helpful to the public."
Not every tired frontline worker was as accepting of mission-mode labour conditions. In Gorakhpur, ASHA worker Dhanmantil Devi told us, "Our pay is low compared to the efforts we make." In Bijnor, an unnamed health worker struck a tone of resignation: "When we work at the lower level, we have no other option except to follow the orders of our superiors."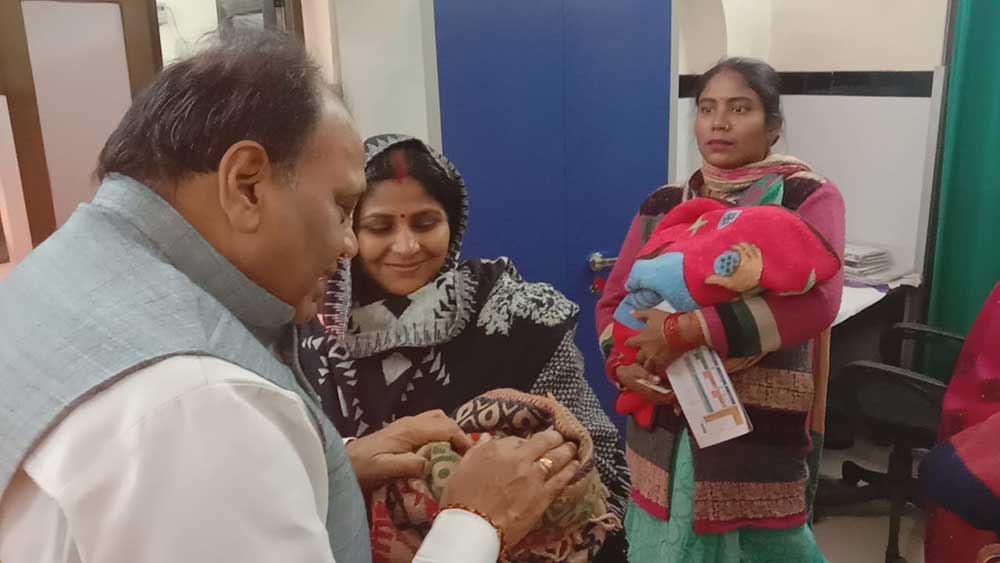 The question isn't one of value. Few public health interventions earn their investment as readily or reliably as vaccination. The question is, instead – is there an easier, cheaper way?
"A missionary spirit"
The concept of the "missionary spirit" of the social or health worker and his or her role in "nation-building" is, in India at least, an old one – not a by-product of pandemic exigency.
In the 1930s, nearly a decade before Independence, Congress party leaders convened the National Planning Committee (NPC) to look ahead to the challenges that would face the germinal nation. Determining that premature marriages were heavily to blame for poverty and ill-health in India, the NPC declared, "We will have to depend on the spread of general enlightenment," to solve it. General enlightment would be heavily the responsibility of a cadre of social workers "imbued with a missionary spirit".
In a 2007 article called Political Culture of Health in India, historian Sunil Amrith traces the expectation of a missionary spirit forward through the decades. "The language of sacrifice, the redemptive or even messianic narrative of public health as social liberation never disappeared," Amrith writes.
"The dominance of the 'vertical' malaria control apparatus throughout the 1950s led to the consequent neglect of the general health services, while establishing a pattern that continues to this day," he notes. India knows how to do siege-style, all-out public health. It often does it staggeringly well. Consider that in the decade after 1951, the annual malaria case tally dropped from 75 million to 50,000.
But how much have India's muscular, siloed health campaigns set the country back on what Amrith calls the "patient, unglamorous task" of building up local health services – of making health services authentically, universally, and readily accessible?
Good old routine
Dr Hari Lal Bhalla of AIIMS Gorakhpur would reject the implicit immunisation-programme parallel.
IMI's expenditures of energy and money are an investment, he believes, in the strength of routine immunisation – in the business of creating a culture around childhood vaccination. "The vaccination itself represents a small part of their job," he said of the IMI frontliners. "The main focus of such a mission-driven campaign is mass-education about vaccines, so that the next year we see more turnouts for routine immunisation."
Whether he is right remains to be seen. But Homero Hernandez, Gavi's team lead for India says, "While most public health experts will agree that the most sustainable way to achieve universal access is through routine systems, there are many signs that mission and campaign modes like IMI or pulse polio campaigns have contributed to learning and applied improvements in routine service delivery of vaccines in India.