Pandemic Preparedness Cannot Wait
As multilateral institutions debate how to mitigate future disease outbreaks, we can take practical steps to improve upon the innovative mechanisms, including the COVAX facility, developed during the COVID-19 pandemic. That requires building a broad coalition of partners ready and willing to implement a coordinated response.
11 October 2023
4 min read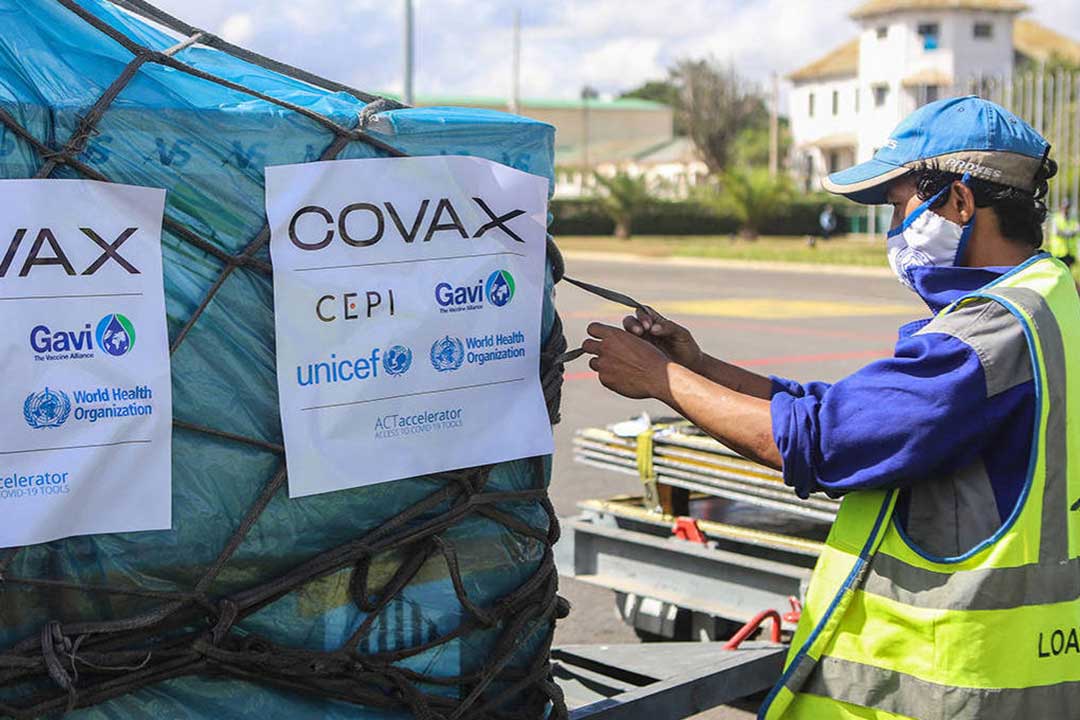 As a firm believer in multilateralism, I was heartened that the United Nations General Assembly adopted a political declaration on pandemic prevention, preparedness, and response at its first-ever high-level meeting on the subject in September. It confirms that world leaders recognize the existential threat of pandemics and are committed to breaking the panic-neglect cycle, whereby policymakers pull out all the stops to fight disease outbreaks, only to turn their attention elsewhere once the crisis ends.
The landmark declaration has generated much-needed momentum for a global pandemic treaty, which is currently under development at the World Health Organization. But translating a political commitment into a meaningful agreement requires significant buy-in from WHO member states, and negotiations are sure to be arduous.
As this process unfolds, we must implement practical measures to preserve the knowledge gained during the COVID-19 pandemic, and to improve upon the innovative mechanisms that emerged from it. Any eventual treaty can thus enter into force with many working parts already in place. And, in the meantime, the world will be better prepared for the next infectious-disease emergency.
The pandemic may have faded from our collective consciousness, but with official COVID-19 deaths nearing seven million and the pandemic's cost to the United States economy alone reaching $14 trillion, it is clear that a more strongly coordinated global response is required to protect against future threats. And make no mistake: another pandemic is an evolutionary certainty. In addition to the current rise in COVID-19 cases, the world is already experiencing more climate-related health emergencies, including outbreaks of infectious diseases such as cholera and yellow fever.
The good news is that some progress is already being made on this front. The COVID-19 Vaccine Global Access (COVAX) facility, established in 2020 by Gavi, the Vaccine Alliance (whose board I chair), the Coalition for Epidemic Preparedness Innovations, the UN, and the WHO, has delivered nearly two billion doses of vaccines. The vast majority went to lower-income countries, where 81% of health workers and 67% of older people received at least two doses. Averting more than 2.7 million deaths, the initiative is undoubtedly the most successful response to a global health emergency in history.
As we prepare to phase out COVAX at the end of the year, Gavi has already devoted considerable effort to assessing the facility's shortcomings and has taken practical steps to do better next time. That means, from the outset, having enough cash to preorder vaccines on behalf of lower-income countries – just like wealthier countries reserved COVID-19 doses. It also means incentivizing investment in vaccine-production capacity across Africa and in other underserved regions that were hit hard by export bans.
Building up manufacturing networks, if done right, is a multi-year process. But it is necessary, as is immediate access to cash, to counter the tendency, apparent during the pandemic and rooted in national self-interest, to direct scarce supplies to the countries with the most money rather than the most need. And more needs to be done to ensure that countries are prepared, to improve vaccine readiness, and to sustain a broad coalition of partners ready and willing to implement a coordinated response.
Countries need the most help coping with rapid case surges that can undermine their ability to provide other public-health services. This means investing in existing health systems, especially outbreak prevention and detection, and recruiting and training future vaccinators. It will also be important to redouble efforts to bring up to date childhood vaccinations, which dropped sharply during the pandemic; otherwise, we run the risk of causing health systems to collapse under the weight of multiple crises.
To increase vaccine uptake requires more than expanding manufacturing capacity. It will be necessary to invest in and capitalize on innovation, whether mRNA technology, a new delivery method like needle-free patches, or something else entirely. We should also stockpile reserves of vaccine candidates for deadly diseases such as Sudan ebolavirus or Marburg virus, so that, in the absence of fully licensed antigens, there is still a first line of defense when an outbreak inevitably occurs.
Finally, a coordinated network of partners from across regions and sectors must be established to advance this work. COVAX was nimble enough to provide an end-to-end solution, from funding research to delivering shots in arms. Now, a broader group of stakeholders from civil society, the private sector, humanitarian and emergency agencies, development banks, and regional organizations must work together with global health agencies, funders, and countries to start preparing for the next pandemic.
Pathogens will not wait for policy deliberations. While we must do everything in our power to help achieve a global pandemic treaty, we must also build a broad vaccine coalition in the meantime – or risk being caught flat-footed once again.
---
Written by
Website
This article was originally published by the Project Syndicate on 11 October 2023.
Copyright: Project Syndicate, 2023. www.project-syndicate.org
More from Project Syndicate