Protecting Uganda's overstretched health workers through COVAX
Over 50 health workers in Uganda have lost their lives to COVID-19 – a huge toll for a country with just 0.17 doctors per thousand people in some areas. With remaining health workers overworked and vulnerable, some relief has come in the form of COVAX vaccinations.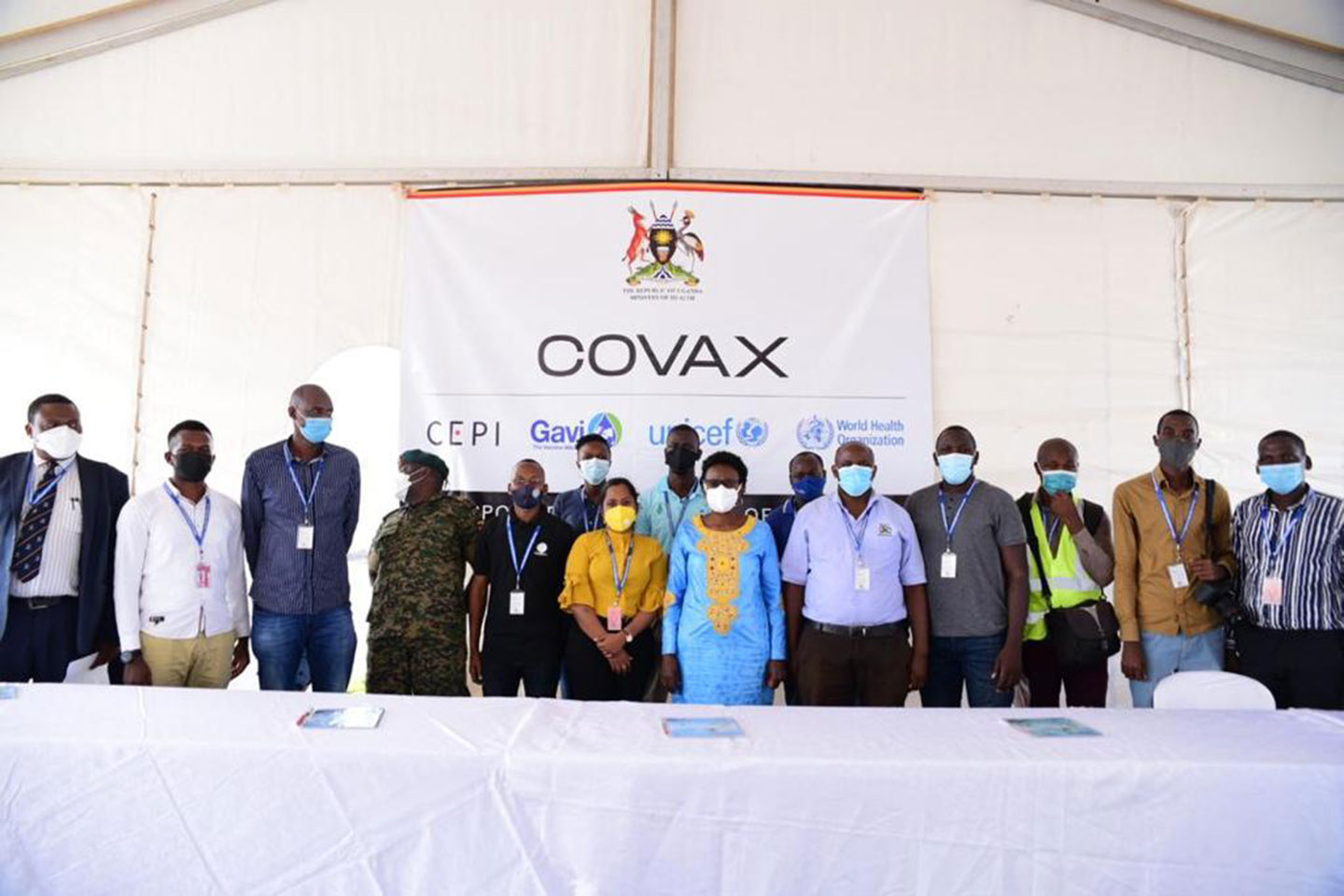 It is 3pm and all waiting areas at the Kisenyi Health Centre IV in Kampala are occupied. Twelve pregnant women are crammed into a small cubicle underneath a staircase waiting their turn to see a health worker. In an open area on the first floor, a nurse in pink uniform is dispensing medication to a patient. On the benches surrounding the nurse's table, over 40 people, sitting close to each other, await their turn.
As part of the effort to keep health workers safe, health workers were amongst the first to be vaccinated.
With one double-storied and two smaller buildings occupying a space the size of a football pitch, Health Centre IV is as congested as the Kisenyi slum surrounding it, home to some of Kampala's poorest urban dwellers. A lot of people come to the facility for health services, including antenatal, dental and HIV/AIDS care.
According to Ms Egesa, the facility employs 130 health workers who treat, on average, 1000 patients a day. These patients are refugees from countries like Somalia, Eritrea and the Democratic Republic of Congo, as well as informal sector workers, such as mechanics, boda boda riders and food vendors. With uncertain and erratic income, they are all dependent on the free government health services provided at places such as Kisenyi Health Centre IV.
Ms Egesa says that, with so many people and such long hours of work – at times, antenatal services run until 8pm – it hasn't always been easy to control the spread of COVID-19.
According to Justus Kiplagat Cherop, President of the Uganda Nurses and Midwives Union, the long hours have also resulted in a level of tiredness which coupled with the country's ongoing shortage of personal protection equipment has made it even more difficult to control COVID-19. Fifteen health workers at Kisenyi Health Centre IV fell sick from COVID-19 in December 2020.
Fortunately for the community, all 15 health workers recovered and are back at work. Mr Cherop calls this a big win since Uganda has, so far, lost 58 health workers to COVID-19. While the death toll in Uganda is negligible compared to global loss of health workers, the loss of even one health worker can have a huge impact in a country where it is estimated that, in some areas, the physician-to-population ratio is as low as 0.17 for every 1000 people.
On 5 March 2021, Uganda received 864,000 doses under the COVAX initiative, allowing the country to start the phased roll-out process. As part of the effort to keep health workers safe, health workers were amongst the first to be vaccinated.
The Minister of Health Dr Jane Ruth Aceng received the first dose on March 10 and, in the weeks that followed, the vaccine was distributed to several facilities including Kisenyi Health Centre IV, where Ms Egesa received her first dose on March 25. She also put out an administrative notice urging her team to also get the vaccine, as soon as possible. As a result, 95 per cent of health workers in Kisenyi have been vaccinated, which is much higher than the national average.
Dr Richard Idro, President at Uganda Medical Association, says that a total of 16,000 health workers had been vaccinated as of 29 March, representing around 10 per cent of Uganda's health workforce. It's the start of a campaign to protect the most valuable weapon the country has in the fight against COVID-19 – its health workers.