What is the Novavax vaccine, and why does the world need another type of COVID-19 vaccine?
With doses of the Novavax vaccine now starting to be delivered around the world, we examine what difference it could make to the pandemic.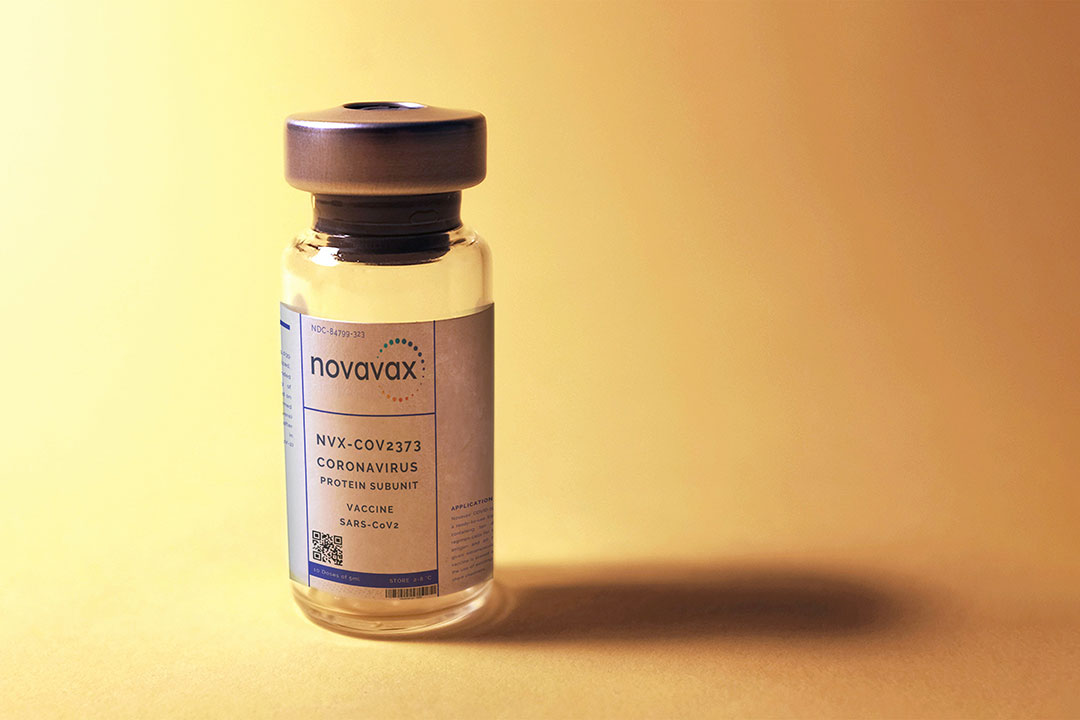 Over the past two months, various regulators have authorised the Novavax COVID-19 vaccine for emergency use – the first protein-based vaccine to be approved in a number of countries. Australia is now rolling it out to the general population. Highly effective in trials, and based on an established vaccine technology already in widespread use, it has the additional benefit of being stable at refrigerated temperatures, making it easier to transport and store in low-income settings. So, what difference could this latest weapon against COVID-19 make to the trajectory of the pandemic?
Global problems with supply, vaccine hoarding by wealthy nations, and ongoing demand for booster doses of COVID-19 vaccines makes the availability of a broader range of effective vaccines a welcome development.
What is in the vaccine?
Novavax's offering is a protein subunit vaccine, similar to those used to protect against flu, and for routine childhood immunisations against pertussis (whooping cough), and meningococcal infection.
The vaccine was developed by the American biotechnology company Novavax in collaboration with the Coalition for Epidemic Preparedness Innovations (CEPI). It contains purified pieces of the SARS-CoV-2 spike protein, delivered alongside an immune-stimulating adjuvant. Because these proteins are incapable of causing disease, such vaccines have a good safety record.
The WHO's Strategic Advisory Group of Experts on Immunization (SAGE) has recommended that the vaccine is given as two doses, three to four weeks apart. Severe and moderately immunocompromised persons should be offered an additional dose of vaccine as with all other approved vaccines, it said.
How is it manufactured?
The spike protein is made by inserting genetic instructions for it into a different virus called a baculovirus, and using it to infect moth cells. The moth cells produce the protein, which is harvested and purified, and then assembled into nanoparticles which are designed to mimic the molecular structure of SARS-CoV-2. The adjuvant is derived from a compound called saponin, which is extracted from soapbark trees. It attracts immune cells to the injection site and causes them to react more strongly to the nanoparticles.
The vaccine is currently being manufactured by Serum Institute in India for Novavax, under the trade name Nuvaxovid, and Novavax has also tech transferred and licensed the vaccine to  the Serum Institute of India, which will produce it under the trade name Covovax.
How effective is it?
According to a Phase 3 trial in adults, published in The New England Journal of Medicine, two doses of the vaccine were 90.4% effective against laboratory-confirmed, symptomatic infection, and 100% effective against moderate and severe disease. However, this trial was conducted before the emergence of the Omicron and Delta variants, and scientists are still studying how effective it is against them.
Serious and severe adverse events were rare, and balanced between vaccine and placebo groups. The most common vaccine reactions included headache, nausea or vomiting, muscle or joint pain, injection site pain, and feeling tired or generally unwell.
On February 10, 2022, Novavax announced the results of an extension of this trial in adolescents, aged 12 to 17, at time when Delta was the predominant variant. Here, the efficacy against infection was 80%. The vaccine has not yet been authorised for adolescent use.
What benefits does it have over existing COVID-19 vaccines?
Differences in clinical trial design make head-to-head comparisons of vaccines difficult, but protein-based vaccines may have some advantages over existing COVID-19 vaccines in some settings.
A key one is that the Novavax vaccine can be stored in a standard vaccine fridge at 2°C to 8°C, which makes it easier to transport and store than mRNA-based vaccines, such as the Pfizer and Moderna vaccines. This is particularly important in lower-income countries, where cold supply chains are often less well established.
Global problems with supply, vaccine hoarding by wealthy nations, and ongoing demand for booster doses of COVID-19 vaccines makes the availability of a broader range of effective vaccines a welcome development. Expanding the choice of vaccines, particularly those based on an established technology with a good safety record, could also help drive vaccine acceptance and boost the fight against the pandemic.
Where is it currently available?
Indonesia and the Philippines were the first countries to authorise the vaccine for emergency use in November, 2021. They were followed by the WHO, the European Commission, and India in December; then South Korea, Australia and the UK in January and February 2022.
Gavi, the Vaccine Alliance, has agreements for 350 million doses of the vaccine from Novavax, which will be used to supply the 92 lower-income economies eligible for donor-funded doses via the Gavi COVAX Advance Market Commitment (AMC), as well as high-income and upper middle-income self-financing COVAX participants. Now it has received an Emergency Use Listing from the WHO, the vaccine is available to COVAX participants. A further 300 million doses are expected from a purchase agreement with the Serum Institute of India (SII), and there are options for additional doses if Gavi and COVAX require them.
What about other protein-based vaccines?
So far, six other protein subunit vaccines have been granted emergency use, each in one to three countries, including Taiwan, China, Russia, Belarus, Turkmenistan, Cuba, Venezuela and Iran. More data is needed to assess their efficacy. Other protein-based COVID-19 vaccines are also in late-stage clinical trials.