Boosting demand for immunisation
Building and maintaining demand for immunisation is an integral part of Gavi's work to increase coverage and equity. Here's an insight into how we have achieved this.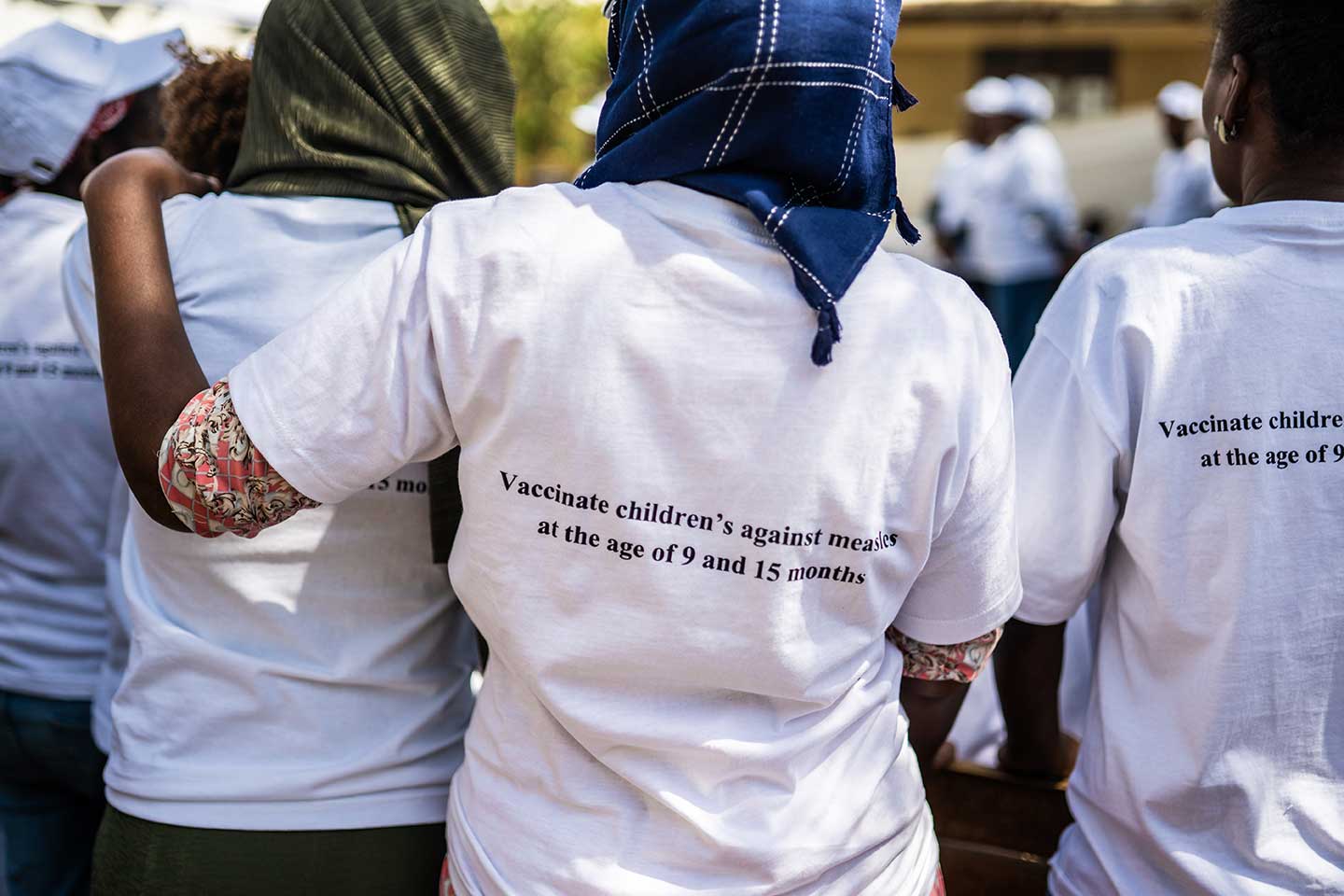 The Vaccine Alliance has stepped up its work on demand, in response to the growing realisation that barriers to demand – including information gaps, trust, competing priorities, gendered social norms, vaccine hesitancy and service quality issues – contribute significantly to missed and under-immunised children. Improving coverage and equity requires systematic approaches for generating demand, reaching last-mile communities, increasing community ownership and overcoming gender-related barriers.
There is also growing concern about the impact of vaccine hesitancy globally – particularly in high- and upper middle-income countries. Growing complacency and the active spread of mis- and disinformation contributed to a global resurgence of measles in 2019. At the beginning of 2019, WHO named vaccine hesitancy as one of the world's top 10 global health threats. It emerged as a challenge in Indonesia following a measles campaign in 2018, and it is a rising concern in both India and Pakistan. The Alliance is working to monitor and address this risk, intensifying work to strengthen national capacity to respond, as well as sharing learnings more widely.
A lack of data related to demand is another challenge. WHO is leading a process with experts and partners to develop new metrics and tools, ready for country testing and validation in 2020. Demand generation will continue to be a focus and is likely to take on greater importance during the next strategic period.
Much of our demand generation work involves partnerships with the private sector. In India, for example, Gavi partnered with Unilever on an integrated handwashing and immunisation project. A pilot project in the state of Uttar Pradesh demonstrated a consistent increase in uptake of rotavirus, pentavalent and measles-rubella vaccines, with an increase in parents perceiving vaccination as necessary.
Other projects supported by the Vaccine Alliance include working with the Inter-Religious Council of Sierra Leone to promote essential family practices, including routine immunisation (reaching more than 672,000 caregivers); an integrated immunisation, newborn health and pregnant women campaign in Burkina Faso with UNICEF (reaching more than 3.5 million people through radio and TV programmes, and directly); and a UNICEF-supported programme in Ethiopia using community-driven social and behaviour change communications to reinforce trust in health services (including immunisation) among refugee camp populations and host communities – resulting in the proportion of children fully vaccinated in the refugee camps increasing to 92% by June 2019 from only 60% in October 2018.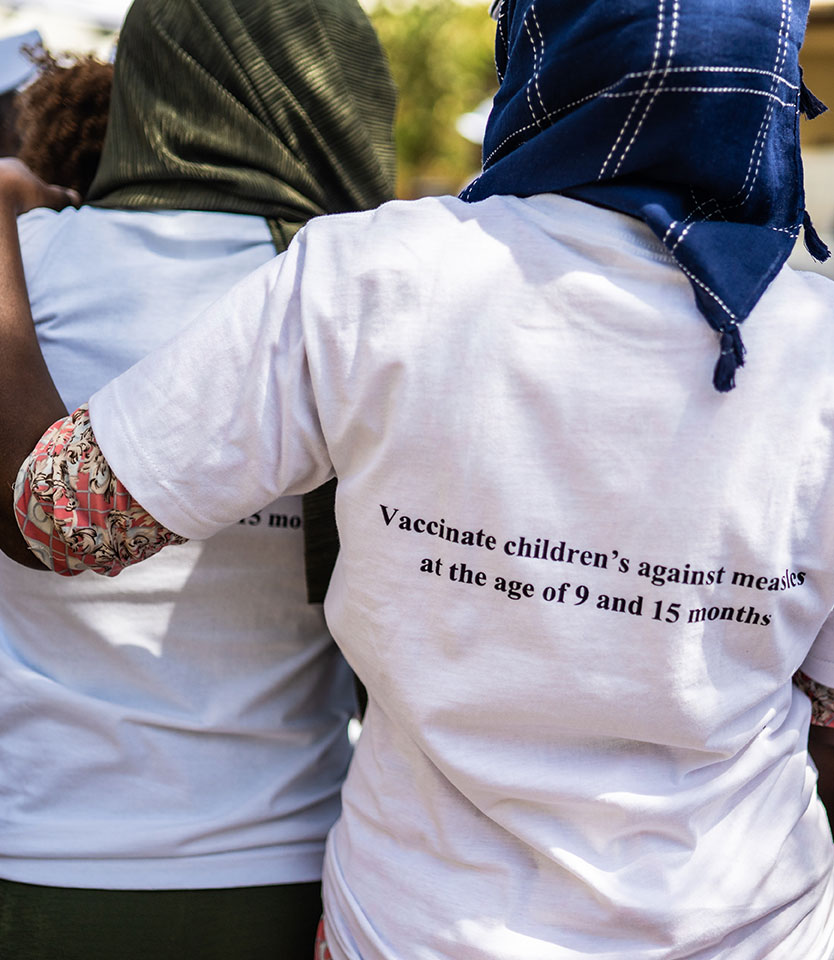 The importance of civil society
From the early days of the Vaccine Alliance, we have relied on the important work done by civil society organisations (CSOs) to promote and support immunisation in the countries eligible for Gavi support.
A 2018 evaluation by Itad made a number of recommendations for how the Alliance could better engage CSOs. We are now strengthening our partnerships with CSOs, particularly in the areas of community engagement, behaviour change communications, demand generation and service delivery in fragile settings – all of which are vital to the Alliance's efforts to improve coverage and equity, and particularly to reach under-immunised children.
Examples of countries where we have worked successfully with our CSO partners include Kenya, where part of our health system strengthening funding helped create a network for community awareness and ownership of primary health care and immunisation. A similar approach in Zambia helped strengthen service delivery in vulnerable communities. A regional platform for Francophone countries in West Africa helped train CSO champions on advocacy and support for immunisation. The Secretariat is currently working with the CSO Steering Committee to develop a new approach to strengthen Alliance engagement with CSOs, which will be critical for the 2021–2025 strategy, particularly to deliver on our agendas on equity, gender transformation and leaving no one behind. This work includes strong advocacy partnerships and collaboration with CSOs at national, subnational, regional and global levels to build political commitment, deliver services and ensure strong demand for immunisation, prevention and primary health care, in support of Universal Health Coverage.
---
Read more about how Gavi has accelerated equitable uptake and coverage of vaccines in Gavi's 2019 Annual Progress Report.