Gavi's Seth Berkley named one of the world's greatest leaders by Fortune
Dr Berkley is recognised alongside other world-changing vaccine champions in this year's list for their part in the fight against COVID-19.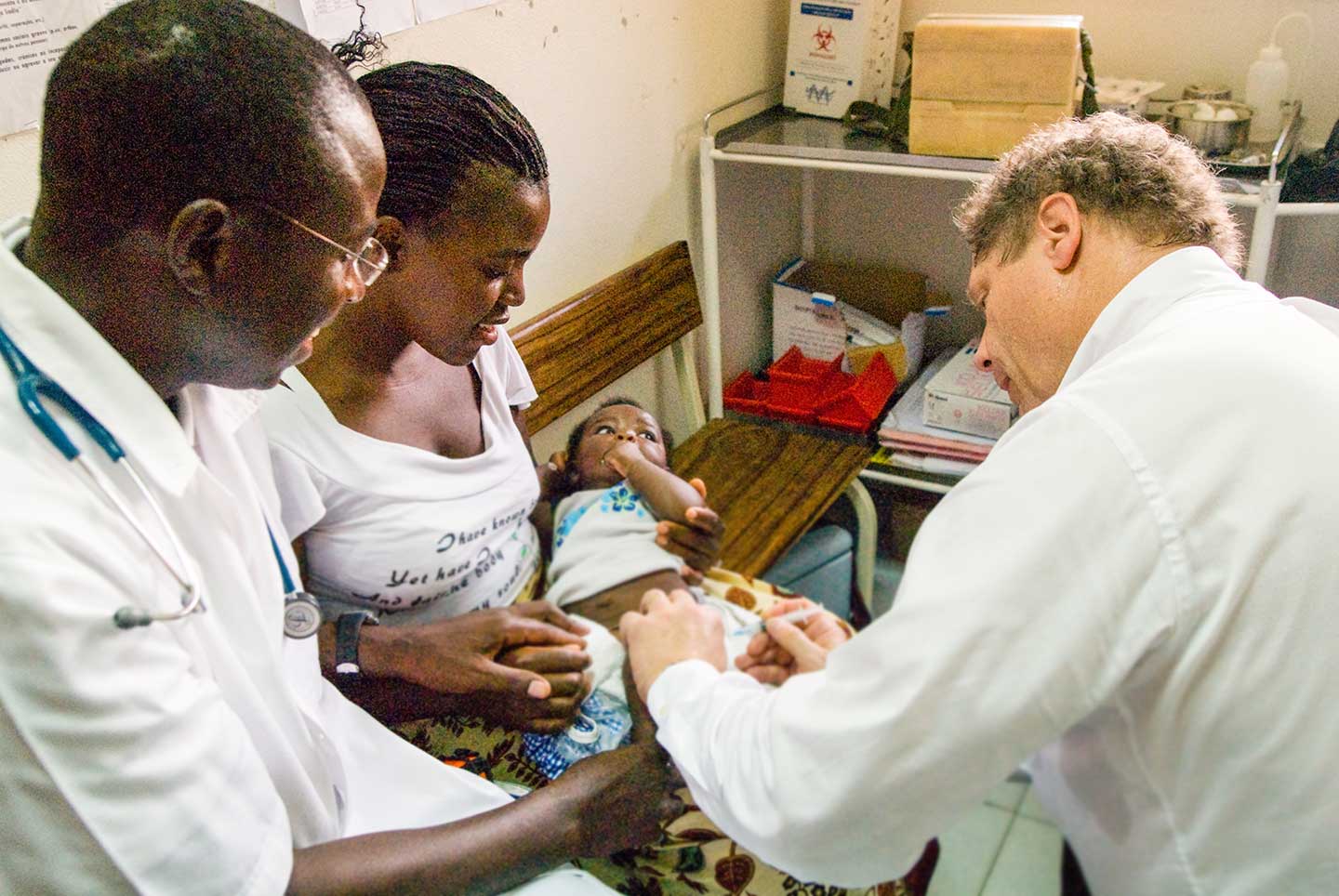 Fortune magazine's 2021 list of the World's 50 Greatest Leaders names several vaccine champions including Gavi's CEO Dr Seth Berkley. The list recognises Dr Berkley's leadership of the Vaccine Alliance in responding to the COVID-19 crisis by setting up the COVAX facility along with the Coalition for Epidemic Preparedness Innovations (CEPI), UNICEF and the World Health Organization (WHO).
As many countries raced to stockpile vaccines for their own people, COVAX was set up to ensure that people in lower-income countries also had access to vaccines. Now, the partnership has delivered 59 million vaccines to more than 120 countries, and has secured nearly $7 billion so far to secure 1.8 billion doses in 2021.
COVID-19 vaccine development has been marked by extraordinary innovation and speed, in large part because of the use of mRNA vaccines, particularly the Pfizer/BioNTech and Moderna ones.
The list also acknowledged that Dr Berkley began this work on facilitating equitable access to vaccines as CEO of Gavi, which helps vaccinate half the world's children from vaccine-preventable disease. Over the last 20 years it has protected more than 820 million children through routine immunisations against deadly diseases such as as diphtheria, rotavirus, meningitis and measles, which has prevented more than 14 million deaths.
It has done this by assuring vaccine developers that they would have a market for their products, a mechanism Gavi used to create a stockpile for the Ebola vaccine used in the 2019 outbreak in the Democratic Republic of the Congo, and which now has served as a model for the Gavi COVAX Advance Market Commitment, which provides access to COVID-19 vaccines for 92 lower-income countries that would otherwise be unable to afford them.
Vaccine champions have probably never been as feted as they have during this pandemic. COVID-19 vaccine development has been marked by extraordinary innovation and speed, in large part because of the use of mRNA vaccines, particularly the Pfizer/BioNTech and Moderna ones. These mRNA pioneers, BioNTech cofounders Ugur Sahin and Özlem Türeci, and Moderna CEO Stéphane Bancel were honoured for their commitment to working on mRNA technology over the past several years, which paved the way for these COVID-19 vaccines. Pfizer CEO Albert Bourla was honoured for committing to its partnership with BioNTech to develop a COVID-19 vaccine.
Have you read?
Also on the list is CEO of the Serum Institute of India (SII), Adar Poonawalla. SII produces Covishield, which is based on AstraZeneca's COVID-19 vaccine, as well as Covovax which is based on one developed by Novavax. 
The Fortune list recognised Dr John Nkengasong, Director of the Africa Centers for Disease Control and Prevention (CDC), a technical branch of the African Union, based in Ethiopia. Dr Nkengasong is credited with bringing African countries together to fight COVID-19. Noted African philanthropist and entrepreneur Strive Masiyiwa, is also included. Besides being the African Union's special envoy for the COVID-19 response, Masiyiwa created the African Medical Supply Platform (AMSP), an online marketplace making it easier for the African Union's 55 member nations to order vaccines, personal protective equipment (PPE) and drugs.
And the list also recognised the public epidemiologists that have been an invaluable resource fighting misinformation and keeping all of us informed of the latest COVID-19 developments. Ashish Jha, Dean of the Brown University School of Public Health, was singled out at number 50, while science communication experts like Jessica Malaty Rivera and Ellie Murray were grouped together as 'Epidemiologists of Social Media' at number 45.
Kate Bingham, head of the UK's Vaccine Taskforce, was acknowledged as playing a critical role in ensuring that the country could secure enough supplies to vaccinate its population ahead of most other countries.