How antimicrobial resistance could trigger the next health crisis in Nepal
One study has shown 79% of respondents purchase antibiotics directly over the counter in Nepal: one potential reason behind surging antimicrobial resistance in the country.
19 October 2022
5 min read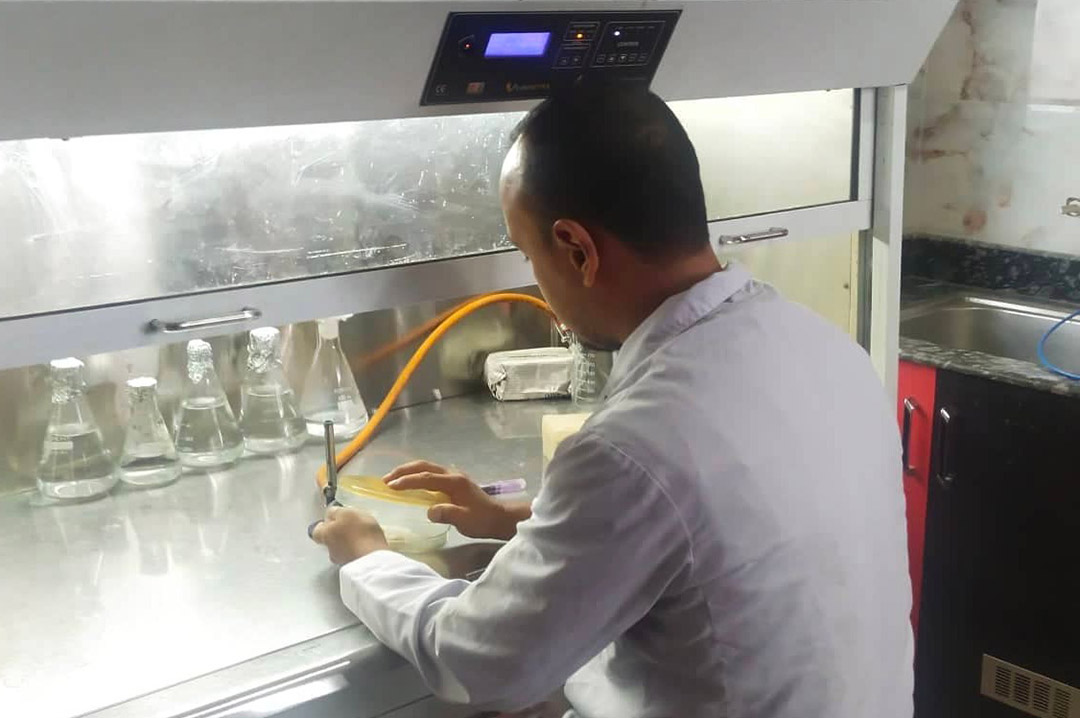 The Research Institute for Bioscience and Biotechnology (RIBB) in Balkumkari, Nepal, has been gathering fruit samples from the major Kathmandu fruit markets for three years. What they found is causing concern.
"We have found at least two types of bacteria which can overcome any of the antibiotics currently used in Nepal," warns Mitesh Shrestha, a researcher at the institute. "These bacteria with AMR have high chances of being transmitted through fruits and vegetables.
"Use of antibiotics in the fields and preservatives [in food] have provided ground for the rise of such resistant bacteria. Antibiotics meant for humans should not be used in animals and plants but, for example, Streptomycin, an antibiotic made for human beings, is used in plants like tomatoes. Such bacteria can enter our body when we consume such food items," he explains.
"People do not know that rampant use of antibiotics can reduce their effect on the pathogens they have been designed to fight. The next epidemic may arise because of AMR. A large number of people may die due to the inefficacy of medicines."
Shrestha believes that growing AMR among pathogens has a multi-faceted impact. Inefficacy of existing medicines with the rise of resistant pathogens can increase the cost of treatment of diseases, while creating demand for stronger and more toxic antibiotics, creating a feedback loop of increasing AMR. Shrestha fears that the next epidemic in Nepal may be fuelled by antimicrobial resistance.
"People do not know that rampant use of antibiotics can reduce their effect on the pathogens they have been designed to fight. The next epidemic may arise because of AMR. A large number of people may die due to the inefficacy of medicines," he says.
Dr Dibesh Karmacharya, senior scientist and executive director at the Centre for Molecular Dynamics, Nepal, believes that AMR will worsen public health in Nepal and other South Asian countries in the next five to ten years.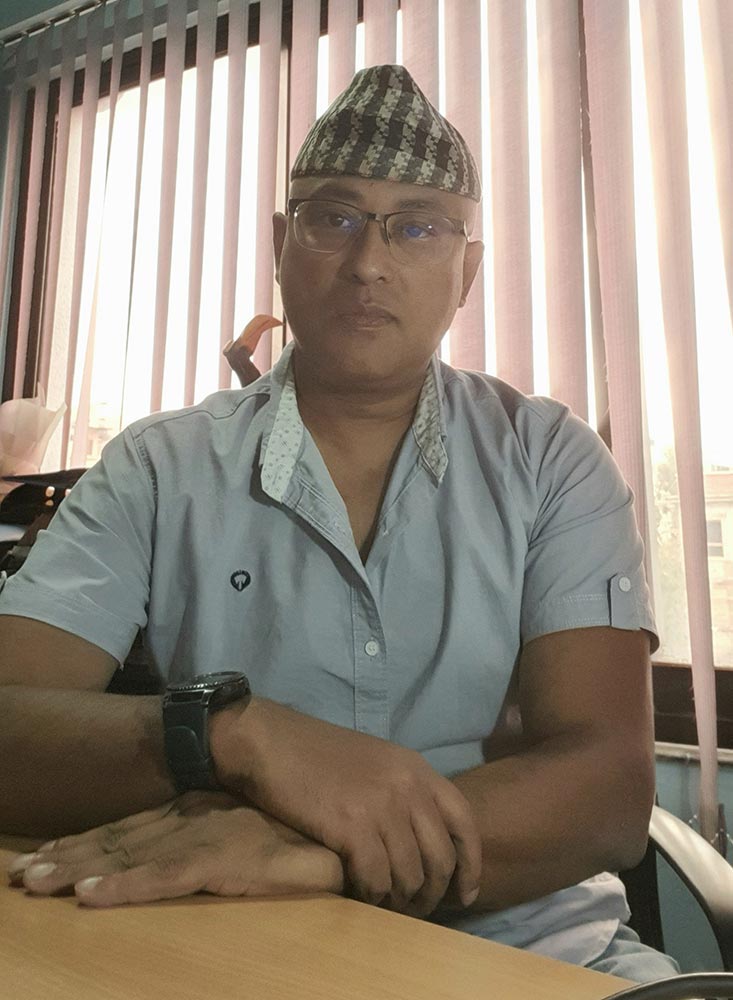 "Haphazard use of antibiotics has made it common in the environment. Leftover antibiotics can be found in the Bagmati and Bishnumati Rivers of Kathmandu as a result of poor medical waste management," Dr Karmacharya explains. "Such presence of antibiotics in the environment provides bacteria with exposure to the drug, enabling them to develop resistance against it."
A cross-sectional survey with 516 samples of clinicians, private drug dispensers, patients, laboratories, public health centres, and livestock and poultry farmers conducted by KR Rijal and team in 2017 showed that 79% of respondents purchased antibiotics directly over the counter.1
Such easy availability of antibiotics is one reason behind the surging AMR in pathogens, according to Dr Karmacharya.
"Antibiotics are readily available across medical counters of Nepal without any prescription. It is also being used randomly in poultry and livestock to boost animal products," he says. "The rampant use of antibiotics pushed the targeted bacteria to evolve. They gradually built a resistance against such readily available antibiotics by modifying their genetic make-up."
"In the case of hospitalisation, diseases that took a week to cure may take up to three weeks, increasing the cost of hospitalisation. AMR arising from animal production can affect various sectors of human health such as food safety and food security. For example, AMR has been seen in the Mycoplasma bacteria found in chickens. Such AMR makes the chickens prone to bacterial infection. Egg and meat production can be affected by such AMR even if the chickens do not die."
The Ministry of Agriculture and Livestock Development banned the use of animal growth promoters in pre-mix feeds, which contain antibiotics, in 2017. However, there are few mechanisms to check the law's implementation, leaving a gap in knowledge on the use of antibiotics and the emergence of resistant pathogens. At the same time, Nepal's One Health policy has been limited to dealing with occasional outbreaks arising from animals with little research on what works to avoid such outbreaks.
Have you read?
Health workers from Bhaktapur have also observed that antibiotics are becoming increasingly less effective in the treatment of diseases.
"We have to use stronger antibiotics to treat diseases these days. Since this has been caused by the rampant distribution of antibiotics, medical counters need to be monitored," says Tara Prajapati, a senior Assistant Health Worker (AHW) at the health department of Madhyapur Thimi Municipality, Bhaktapur.
"People have the misbelief that they need to take antibiotics whenever they get a fever in the hope that they will recover quicker.  They get it from medical stores and those antibiotics are usually strong ones," says Mamata Shrestha, Auxiliary Nurse Midwife (ANM) at Urban Health Centre in Madhyapur Thimi Municipality.
Section 17 of the Drug Act 1978 states that antibiotics require a prescription, both for human and veterinary use, however, enforcement of the provision is difficult and records of the distribution of these drugs are not maintained by the medical stores.
"We import most antibiotics, and we have not been able to study the efficiency and efficacy of those drugs locally. Drug Development Administration (DDA) registers drugs but does not monitor their effects. In the absence of regulatory mechanisms, people will continue to access these drugs easily at the medical counters," says Dr Pradip Gyanwali, member-secretary at the Nepal Health Research Council (NHRC) under Ministry of Health and Population."
In Gyawali's view, research is the only way out of this burgeoning public health crisis. "NHRC has been conducting research on AMR with the support of the Nepal Government for two years. We have done a few general studies on the pattern of drug use and its impact, but we are facing a shortage of resources to carry out detailed research on that topic," Gyanwali says.
Dr Karmacharya also believes that research and advocacy are the best ways to tackle the problem. "Abuse of antibiotics needs to be stopped. Data can be retrieved from hospitals to study the wider trend in the use of antibiotics. Policies can then be formulated based on the evidence obtained. It is necessary to broaden the scope of One Health Surveillance to tackle this problem," says Dr Karmacharya.
---
1. (Rijal KR, Banjara MR, Dhungel B, Kafle S, Gautam K, Ghimire B, Ghimire P, Dhungel S, Adhikari N, Shrestha UT, Sunuwar DR, Adhikari B, Ghimire P. Use of antimicrobials and antimicrobial resistance in Nepal: a nationwide survey. Sci Rep. 2021 Jun 2;11(1):11554. doi: 10.1038/s41598-021-90812-4. PMID: 34078956; PMCID: PMC8172831.)