Intellectual Property and COVID-19 vaccines
During a pandemic supply bottlenecks of essential medical products are almost inevitable, but with COVID-19 this has been further exacerbated by governments hoarding doses and imposing export bans.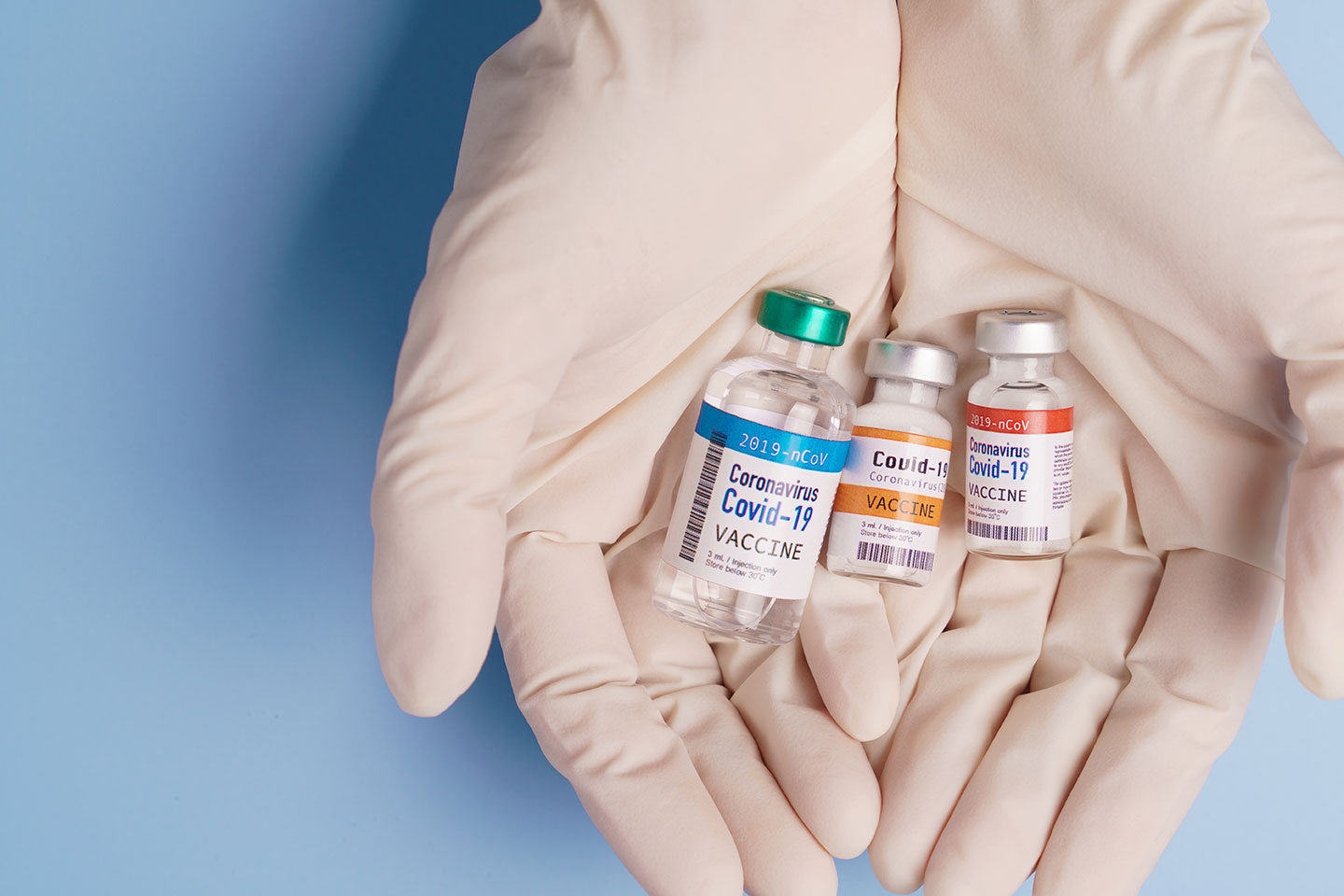 During a pandemic, no one is safe until everyone is safe. So, from the very beginning of this global crisis, it was clear that we didn't just need vaccines, we needed vaccinations and lots of them. Far more, in fact, than manufacturers and distribution networks were capable of producing and delivering to people before the pandemic. The colossal and imperative challenge of meeting this global need has created huge moral and legal predicaments that will be essential for us to solve, not just to end this current pandemic, but also to ensure we are more prepared for the next.
During a pandemic supply bottlenecks of essential medical products are almost inevitable, but with COVID-19 this has been further exacerbated by governments hoarding doses and imposing export bans.
To protect their citizens, for example, governments have been forced to strike a balance between the immediate protection of their populations, through domestic vaccination programmes, and their indirect protection, by ensuring the rest of the world has vaccines too by supporting the global vaccination effort spearheaded by COVAX. A similar moral and legal predicament also concerns the intellectual property of these vaccines, and one which at first glance appears to place the legal rights of companies to protect their patents in direct conflict with the rights of people to lead healthy lives by ensuring there are enough vaccine doses to go around.
Equitable and fair access to COVID-19 vaccines is the founding principle of COVAX, which was created to ensure that no one misses out on protection because they cannot afford to pay. Without COVAX that would be the reality for at least half the world's populations, those people living in the 92 lower-income economies. But through the Gavi COVAX Advance Market Commitment, it has removed the financial barriers by pooling resources and collective purchasing power, and is now in a position to deliver an initial 1.5 billion doses, funded largely by donors, to people in these countries by the beginning of next year.
Achieving this has involved lining up an enormous number of complex pieces, from supporting the scientific development of a large number of vaccine candidates, raising the funded needed and then negotiating deals with manufacturers in an unprecedentedly competitive markets. And getting the vaccines out to people in the lowest resource settings has meant ensuring that all the logistical pieces were in place, from supply chain, cold storage, data systems, surveillance networks and trained health care workers, as well as all the important legal indemnity, liability and compensation safety nets too.
Have you read?
Getting this far was made possible because COVAX built on the pre-existing strengths of my organisation Gavi, the Vaccine Alliance, as well as its other three core partners, the Coalition for Epidemic Preparedness Innovations, the World Health Organization and UNICEF. But without a doubt we would have liked to have moved faster, and next time we will need to.
Besides raising the funds needed, for what has effectively become the world's largest and most complex vaccine deployment ever, the single biggest obstacle has been supply. Even before vaccines were available, when the scientific community were racing to develop them, we were always anticipating initial supply constraints. During a pandemic supply bottlenecks of essential medical products are almost inevitable, but with COVID-19 this has been further exacerbated by governments hoarding doses and imposing export bans, not just on the vaccines themselves, but also on many of the vital components and materials needed to make them.
As a result, the global distribution of these vaccines has been far from equitable. Many wealthy countries have already vaccinated more than half their population, while in low-income countries less than 1% of people have received their first jab. So, even though there are now 17 vaccines available and more than three billion doses have been administered, millions of people most at risk, such as frontline health and social care workers, and vulnerable people, are still not protected.
The solution to this problem, quite simply, is that we need more vaccines. This has led to many people, and some governments, to call for the waiving of patents for COVID-19 vaccines, to boost global capacity by allowing third-party manufacturers to produce more doses than proprietary manufacturers would be capable of by themselves.
It's easy to see the logic and certainly there has been precedent for such moves, for example with the production of HIV/AIDS antiviral drugs. But vaccines are very different from drugs. Unlike most drugs, which can be relatively easily mass produce, vaccines are inherently biological products, and so extraordinarily complex to make. Some COVID-19 vaccines involve hundreds of individual components, as many as 50,000 discrete production steps and dozens of quality control checks, all of which requires vital know-how that does not come with a patent. For one manufacturer to produce a vaccine developed by another it's not enough to share intellectual property, you also need knowledge transfer.
Moreover, intellectual property is an important part of vaccine development and critical for innovation; without which it is questionable that we would end up where we are today with 17 COVID-19 vaccines already in use, 105 in clinical trials and further 184 vaccine candidates in pre-clinical development. However, given that global demand for these vaccines is several times larger than the total annual global supply for all vaccines, we clearly need to do everything in our power to increase manufacturing capacity. That is why COVAX has been a strong supporter of encouraging manufacturers to share not just intellectual property with other manufacturers but also this all-important technical know-how.
This kind of technology transfer is one of the reasons we have managed to get the kinds of volumes of doses we have seen so quickly. But we need more. And if we are to be prepared for the next pandemic preparedness, we need to increase global manufacturing capacity too, particularly in regions with low manufacturing capacity. And while COVAX supports any measures that increase the sharing of intellectual property, encouraging the further use of technology transfers is the best way to ensure there is adequate supply, without removing the incentives for manufacturers to develop the vaccines we desperately need.
More from José Manuel Barroso