New vaccines to meet emerging needs
Here's how Gavi helps lower-income countries get the new vaccines and products they need to address urgent threats to public health – from cholera and COVID-19, to Ebola and pneumonia.
Following the 2014–2016 Ebola epidemic in West Africa, Gavi led efforts to incentivise development of the world's first Ebola vaccine. The Advance Purchase Commitment for Ebola vaccine ensured a stockpile of investigational vaccine that, as of December 2019, helped protect more than 260,000 people in the Democratic Republic of the Congo from this terrible disease.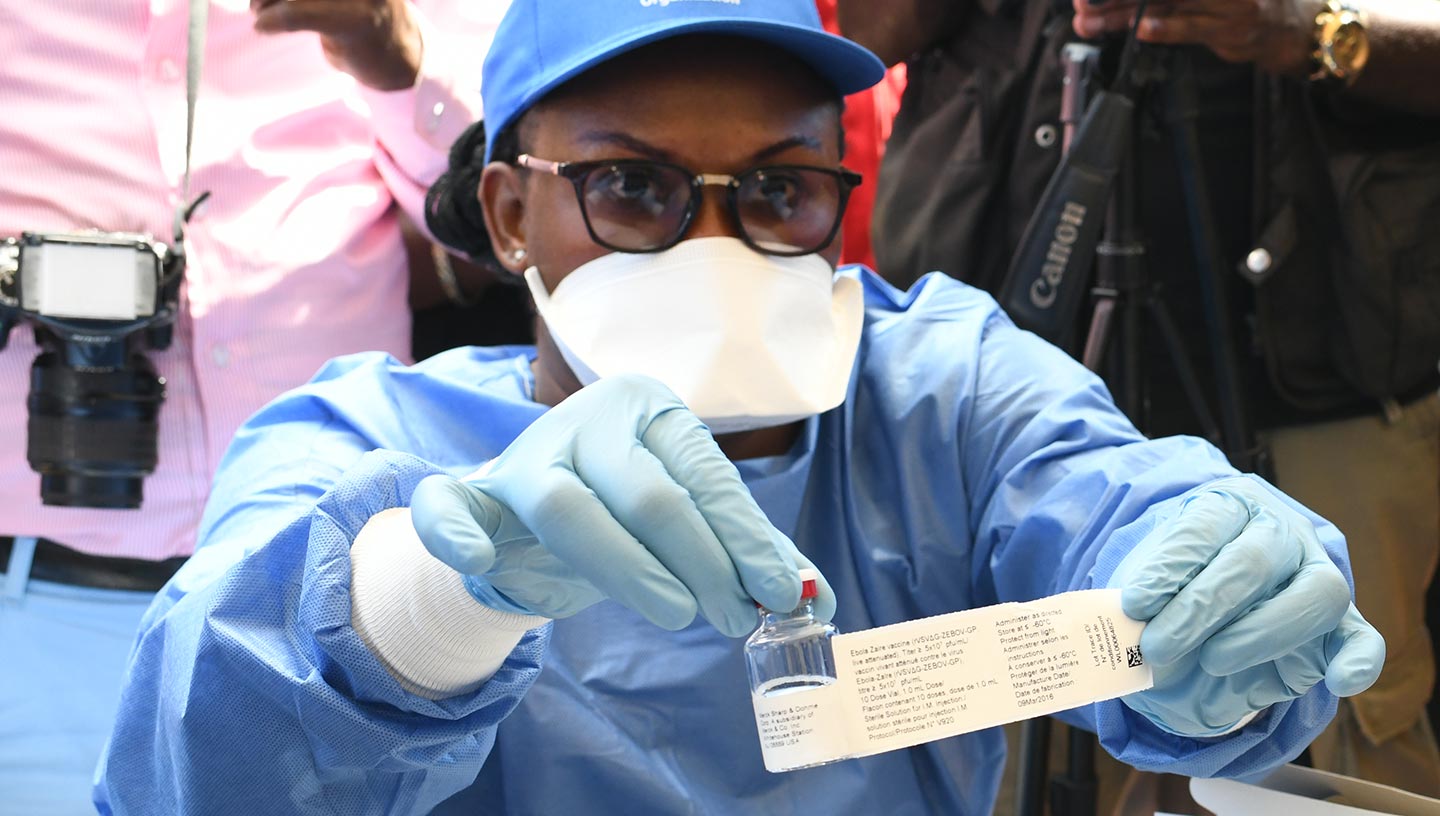 Now the world needs access to a vaccine to protect against a novel disease that appeared only a few months ago. While research continues to develop COVID-19 vaccines, we are drawing on similar mechanisms that have secured equitable global access to pneumococcal and Ebola vaccines.
The Pneumococcal AMC was the first agreement of its kind and has allowed Gavi-eligible countries to protect children against one of the most common causes of pneumonia. An independent evaluation of this first AMC captured important lessons that were applied to our efforts to facilitate development and procurement of an Ebola vaccine. Those lessons have now been refined and are being applied to the Gavi AMC for COVID-19 Vaccines (Gavi COVAX AMC), which will be used to guarantee doses for supported countries.
The AMC is part of work being done in partnership with WHO and the Coalition for Epidemic Preparedness Innovations (CEPI) under the COVAX Pillar, which will address both pull financing (i.e. advance market/advance purchase commitments) and push financing (i.e. at-risk investments for R&D, manufacturing capacity reservation and inventory) to drive investment at high speed, volume and "at risk" to secure manufacturing inventory build-up and future supply. This will help ensure that people in low- and middle-income economies gain equitable and rapid access to a vaccine as part of efforts to strengthen global health security. Gavi will also play a central role in the expansion of cold chain capacity to help prepare for the roll-out of COVID-19 vaccines.
Emergency vaccine stockpiles are also essential tools in providing protection where and when they are needed for outbreak-prone diseases. Gavi currently funds vaccine stockpiles for cholera, Ebola, meningococcal meningitis and yellow fever.
One recent example of effective use of a stockpile was in Cox's Bazar, Bangladesh, in 2019. The arrival of large numbers of Rohingya refugees from Myanmar coincided with an increase of confirmed cholera cases.
The Alliance funded an emergency immunisation campaign for the refugees and surrounding communities using the existing stockpile. This helped prevent any new outbreaks despite the risks associated with such a large and densely packed population in an area where cholera was a known risk.
---
Read more about how Gavi has accelerated equitable uptake and coverage of vaccines in Gavi's 2019 Annual Progress Report.