"We understand how important their work is to our health": Ordinary Nigerians unite with health workers against COVID-19
In the face of mounting logistical hitches, ordinary Nigerians are rallying behind health workers to ensure the success of COVID-19 vaccine rollout across the country.
Mr Godwin Ajindu was full of smiles as he took his second jab of COVID-19 vaccine in Ifako-Ijaiye, Lagos. He's a media executive, and the life-saving medicine will now give him the opportunity to access more places and interact closely with those he needs to be in contact with.
But things could have been different had it not been for the support of some residents of this Lagos suburb, who have collectively ensured that the vaccination exercise runs smoothly. Apart from offering vehicles and motorcycles to help move health workers to different parts of the community during the exercise, residents have also ensured that they are well protected in the course of their duty.
"I have seen people offering ice packs and even solar-powered refrigerators to help keep the vaccines cool and safe. I have not seen this level of cooperation among our people in a long while."
"Sometimes, our people provide vehicles that help convey the health workers safely out of the area by the close of the day's activities. We understand how important their work is to our health and the safety of the country at large, so we have decided to protect them from criminal elements by every means in order for the vaccination exercise to go on smoothly," Ayodele Ake, a youth leader in Ifako-Ijaiye area, says.
Several kilometres away at Ogijo, Ogun State, Adeyemi Precious, a water well driller, was moved to volunteer his generator to help provide regular electricity supply to the facility used for COVID-19 vaccination in his neighbourhood. Public power supply is intermittent in the area, posing a big threat to the success of the exercise. But the swift intervention of residents like Precious is changing the entire story.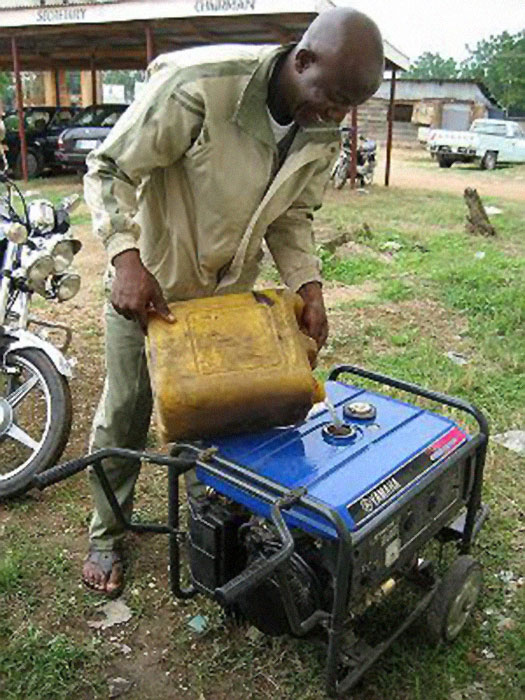 "The first time I was at the vaccination centre, I realised that unstable electricity supply was a major problem and big threat to the operation of the health workers, so I decided to volunteer my generator for use at the place. I am happy to see that the move has helped improve things. The health workers now have regular supply of electricity to do their work, to keep the vaccines cool inside freezers volunteered by other people and also to charge their mobile gadgets in a conducive atmosphere while doing their work," Adeyemi says.
Have you read?
"Some residents have even come together to donate little amounts of money to buy petrol regularly to power the generator. This goes to show how much the people want to take the vaccine," he adds.
In the Ketu/Ikosi area of Lagos, where electricity supply is a bit more stable, residents are also supporting health workers any way they can. Mother of two Busayo Ogunsanwo, a resident of the area, says they are all united in the fight against the deadly virus.
"I have seen people offering ice packs and even solar-powered refrigerators to help keep the vaccines cool and safe. I have not seen this level of cooperation among our people in a long while," she says.
Prior to the start of the COVID-19 vaccine roll-outs, there were widespread concerns about how the vaccines would be stored considering Nigeria's long history of unstable power supply and lack of logistical organisation. Despite being Africa's most populous country and largest economy with over 200 million citizens, national electricity supply constantly falls below what is required to power communities. 
Though the Nigerian Government insisted earlier in January that the country had the capacity and facility to safely store COVID-19 vaccines, hitches recorded in some quarters have exposed some gaps. But despite these setbacks, Nigerians are not slowing down in their support for the ongoing vaccination exercise across the country.
"Navigating our local council area, especially during the rainy season, is not an easy task, which is why some of us volunteered our vehicles and motorcycles to help health workers carrying out the vaccination exercise here," a resident of Akowonjo in Lagos, Kabiru Ahmed, says.
On August 16, 2021, the Nigerian Government rolled out the second phase of the COVID-19 vaccination after receiving 4 million doses of the Moderna vaccine donated by the United States through COVAX Facility and 117,600 doses of the Johnson & Johnson vaccine through the African Union and Afrexim Bank. Around 42.5 million doses of different vaccines are still being expected from COVAX Facility, African Union and other donors.
In addition to the country's national cold store in Abuja, which has three ultracold freezers, 11 walk-in cold refrigerators and four walk-in freezer rooms for storage of vaccines, Nigerians across various communities are committed to continuing to support the vaccination campaign in ways never previously seen.