What are the most effective ways to improve vaccination rates?
Vaccines are one of our greatest success stories, but vaccination rates for many diseases have been stalling; this has been exacerbated with the disruption caused by Covid-19. Anna Mouser sets out the evidence on what works, and what doesn't, for improving vaccination rates and saving lives.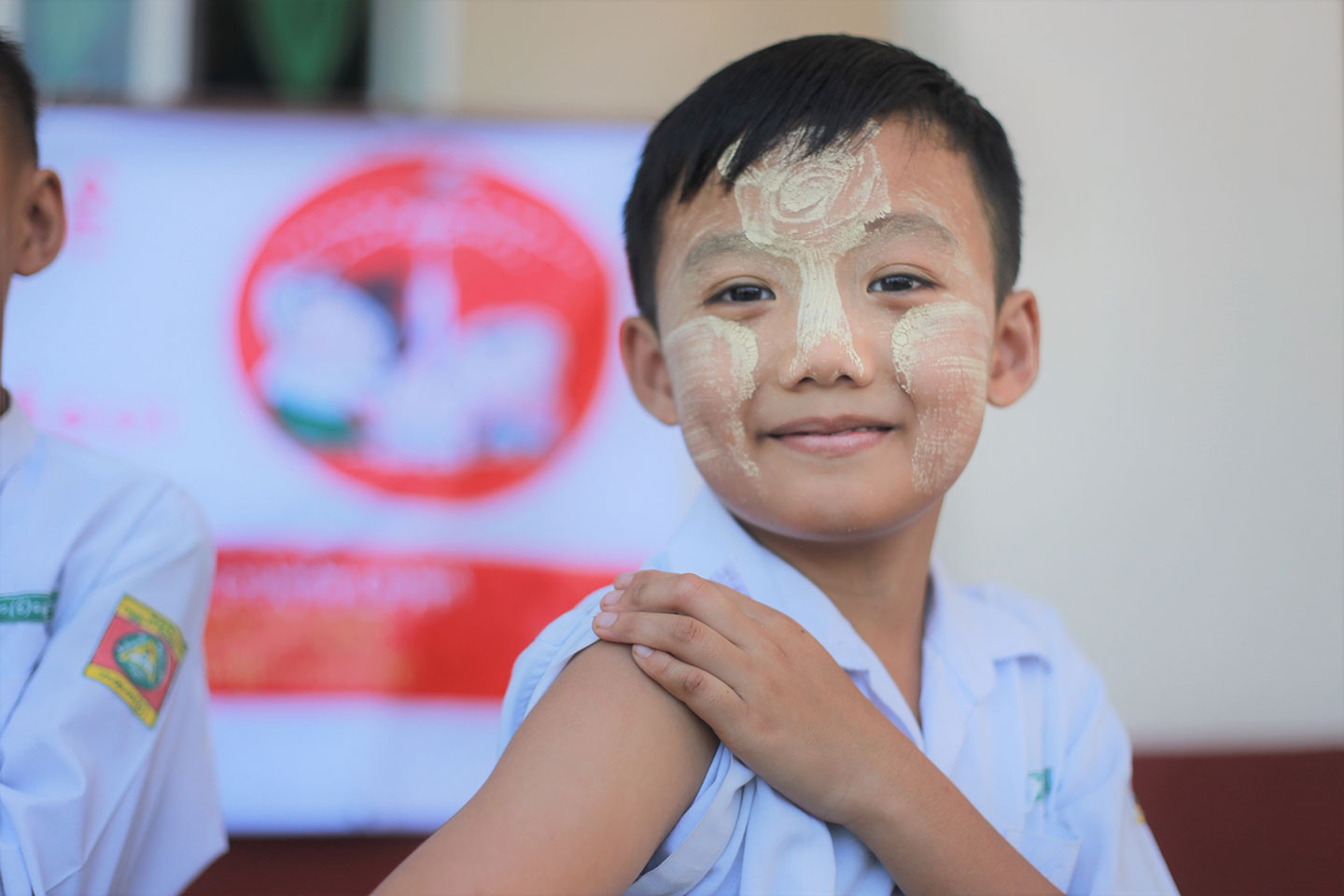 Routine immunisation saves 4 million lives each year. And, thanks in large part to vaccines, child deaths have decreased by more than 50% in the past 30 years. The Covid-19 pandemic has shown us just how important vaccines are for bringing us closer to good health, to the moments and people we care most about, and to stronger economies around the world.
Beyond the discovery of new vaccines, it is the act of vaccination and the strength of immunisation systems that hold the real power to protect us from current and future threats to our health. Immunisation services reach more families than any other health service.
But, as clearly shown by the fragmented Covid-19 vaccine rollout, not everyone has equal access to these lifesaving tools. There are, of course, critical questions around vaccine availability, affordability and also whether products are equally suitable for different populations and settings (an example being ultra-cold chain). But we have an incredible range of lifesaving vaccines that are available, and could be reaching more of those who need them.
Every year 13 million children receive no vaccines at all, making them vulnerable to preventable disease. And now, gaps in coverage are being exacerbated further due to disruption to immunisation programmes caused by Covid-19.
So, how can we ensure that we save as many lives as possible from vaccines?
What works to improve vaccination rates?
Pressing play on the video above will set a third-party cookie. Please read our cookie policy for more information.
The barriers that can stand in the way of people receiving the vaccines they need are varied and complex, and efforts to address them need to be too. It's essential that immunisation programmes on the ground are led by the evidence on what works, and what doesn't, in improving uptake of the vaccines which are available.
Have you read?
That's why we've published a briefing on effective ways to increase vaccination rates. We hope it will act as a useful guide to the research on which activities improve vaccine uptake. By being evidence-led we can focus our efforts on the biggest barriers to access and ensure our work is as effective as it can be in recovering from the Covid-19 crisis and achieving high vaccination coverage globally.
Here are our four key recommendations:
1. Remove practical barriers to immunisation.
The biggest barrier to immunisation is access. This is true both for the most vulnerable who lack access to basic healthcare services, and in areas where vaccines are available but not convenient for people to get. Key challenges include vaccine stock-outs, lack of personal protective equipment, travel restrictions, the distances to health centres, limited opening hours, and inconvenient booking systems.
Simple solutions can have a huge impact. For example, making it easier for people to book and travel to appointments.
2. Rethink how we talk about vaccines.
Changing the views of those who are highly sceptical about vaccines is very difficult to achieve, and approaches such as 'myth-busting' can make things worse.
It's better to focus on amplifying positive and accurate information about vaccines, and building people's resilience to false information.
3. Present vaccination as a social norm.
People tend to do what they think is common, so it's important to reinforce the message that vaccination is one of the most widely accepted health activities worldwide. Healthcare workers have one of the most powerful and trustworthy voices for achieving this.
The Vaccines Bring Us Closer campaign for World Immunisation Week 2021 is a great example of presenting immunisation as a social norm – encouraging individuals from different communities to share the positive impact vaccines have had on their lives.
4. Carry out research in different countries and contexts.
Most available research is reliant on evidence from high-income settings. Future research should prioritise understanding of what works to improve vaccination rates in different countries and why, with a focus on improving the evidence base for low-and middle-income countries.
The Covid-19 vaccine rollout is the biggest rollout in history, and it's a huge opportunity to gather evidence on how to achieve more equitable global access to vaccines, and to make sure this work delivers maximum benefits for everyone. 
Let's build a more equitable global health system that leaves no-one behind
With the historic rollout of Covid-19 vaccines now underway, and the launch of the new Immunisation Agenda 2030 (IA2030), 2021 marks an important opportunity to break down longstanding barriers which prevent millions from being vaccinated.
Launched this year, IA2030 is an ambitious global strategy to maximise the lifesaving impact of vaccines that, if implemented successfully, will save 50 million lives over the next decade. At the core of this strategy are four guiding principles that all governments, funders, civil society organisations and multilaterals must commit to if we are to create a world where everyone, everywhere, fully benefits from vaccines. The strategy puts people in the centre, is led by countries, implemented through broad partnerships, and driven by data.
These commitments are vital if we are to continue to shape a more equitable global health system that leaves no-one behind.