Emergency health camps offer a lifeline to flood-affected families in Pakistan
To stem the potential health risks from the flooding, the government is establishing emergency health camps.
13 October 2022
4 min read
In Rajanpur, south-west Pakistan, dozens of women with their children sit under the open sky outside a school building, waiting for vaccination.
These women, forced from their homes by this summer's devastating floods, have reached this government-designated health camp for polio drops to be administered to their children.
Rajanpur is one of the districts severely affected by the floods, which have displaced around 33 million people, killed more than 1,200 and submerged one-third of the country.
"My daughter is my life and I cannot put her health at risk as a result of the floods"
Sakeena Bibi, along with her two-year-old daughter, Shumaila, is among the women patiently waiting in the queue. She was born into a poor family. Now the family's next generation is also living with the ordeal of poverty.
Her husband works as a tenant in the fields of a local landlord. All their assets – a mud-house and a few cattle – have been lost in the flood.
Now the family lives in a temporary tent provided by a relief organisation. They are completely dependent on aid to make their lives.
Sakeena walked with other women of the area to the new government health camp established to provide emergency health services to the flood-affected people and to control the expected spread of diseases.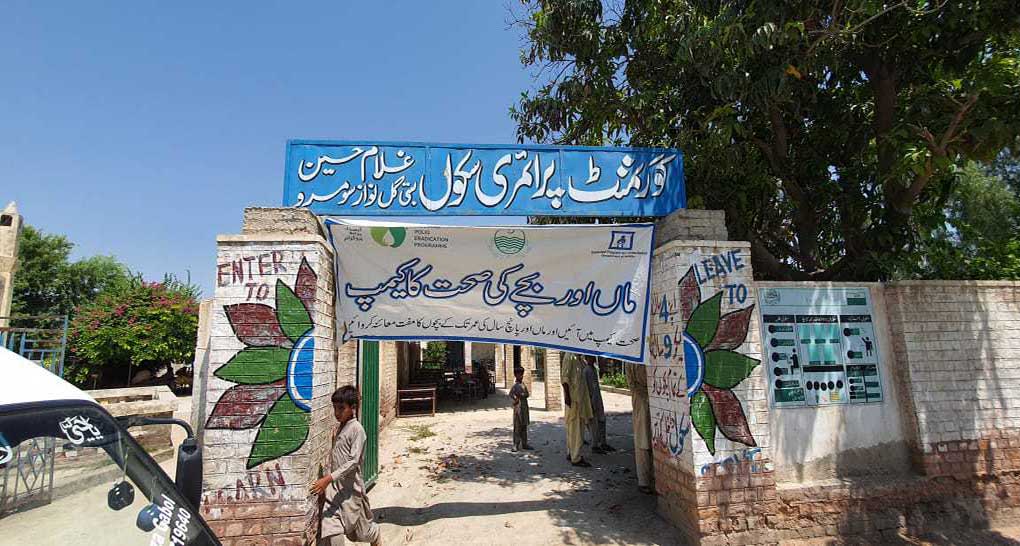 "We lost everything in the floods but cannot risk the health and life of my daughter," she says in a pained voice.
Sakeena took her daughter to the health camp for a complete medical examination and the administration of polio drops because she cannot afford more hardships in her life.
"My daughter is my life and I cannot put her health at risk as a result of the floods," says Sakeena.
According to Sajid Hussain Shah, a spokesperson for the Ministry of National Health Services Regulations and Coordination (NHSR&C), the Ministry and National Emergency Operations Centre (NEOC) decided to establish health camps in flood-affected districts across Pakistan in support of the ongoing relief response efforts.
He says that around 1,200 health camps were installed by the end of September. Basic healthcare, along with the vaccination of eligible children and administration of polio drops, are being ensured.
Free medicines, treatment of diarrhoea and enteric fever, medicines for skin disease, eye infections and water purification tablets are being provided at the health camps.
Meanwhile, the health professionals at the medical camps believe that the extent of the devastation is so large that it will require the long-term provision of healthcare.
Dr Nazia Malik says that floods and displacement have brought the heavy burden of physical diseases and psychological problems to affected people, particularly women and children. Plus, floods have also destroyed the health infrastructure in the rural areas and left the Basic Health Units (BHUs) – where all routine vaccination was being performed – inundated.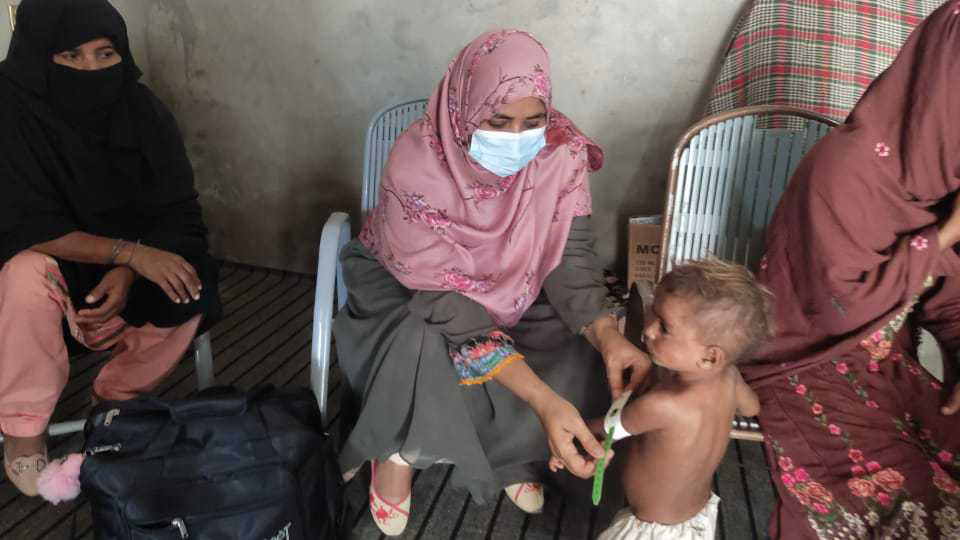 However, she adds that the rise of disease in flood-affected areas was not unexpected and the setting up of special medical camps is a good step. "But the number of patients is so high because it is an unusual situation and people need more healthcare," Dr Malik says.
She also believes that, with the support of the government, vaccination of children is being ensured to avoid any outbreak. This is aided by the fact that, despite the calamity, people are concerned about the health of their children.
"People are bringing their children to these special health camps for all vaccinations, but they will need consistent and long-term measures for their health safety," she adds.
Shah explains that health camps have been established in six districts of Baluchistan province, eight districts of Khyber Pakhtunkhwa, two in Punjab districts including Rajanpur and Dera Ghazi Khan, and four districts of Sindh.
Federal Minister of NHSR&C Abdul Qadir Patel says that the government is ensuring that there are basic health facilities in all health camps in all four provinces of the country. "We are ensuring medicines and vaccination of children in the special health camps," he says.