Everything you need to know about COVID-19 antivirals
Several antiviral pills have now been authorised to treat COVID-19, but how do they work and will people in developing countries be able to access them?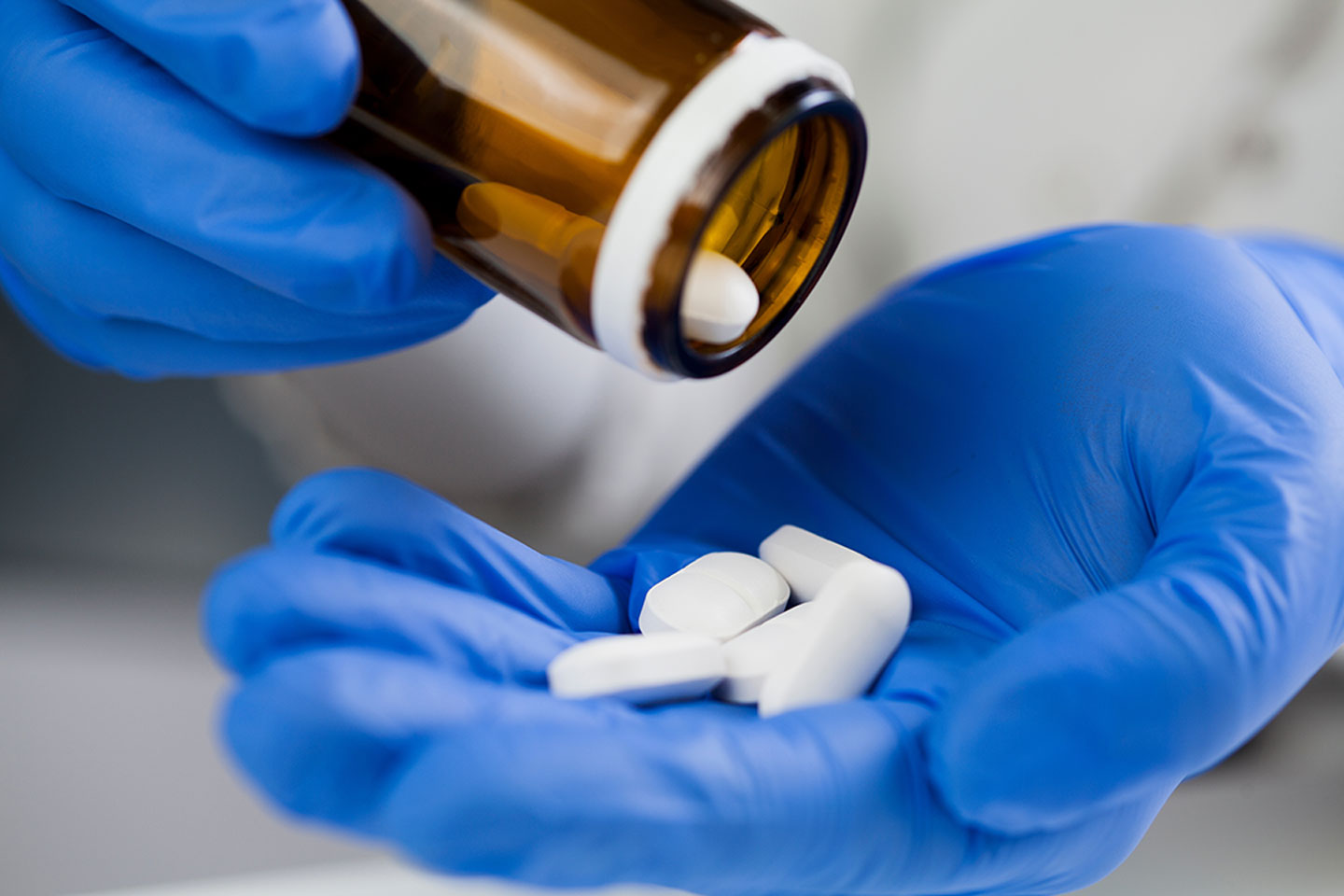 For much of the pandemic, people have pegged their hopes on COVID-19 vaccines to cut deaths and hospitalisations from the disease. These are dramatically improving survival, allowing many countries with high vaccination rates – particularly among the elderly and clinically vulnerable – to begin to reopen society.
Oral antivirals are more attractive, because people could potentially take them at home shortly after being diagnosed with COVID-19. Doing so could prevent hospital admissions, and therefore reduce some of the pressures on health systems.
In recent months, several oral antiviral drugs have also been approved, which, if given early enough, appear to significantly reduce hospitalisations. Such drugs could play an important role in further reducing the impact of the pandemic in wealthy countries, where costs are less of a barrier and there are large numbers of people in high-risk groups, such as elderly individuals.
In theory, they could also make a difference to lower-income countries with low vaccination rates. Yet, barriers to accessing these medicines are higher than for COVID-19 vaccines so success cannot be guaranteed. Also, researchers hoping to trial these drugs in lower- and middle-income countries are struggling to access them, due to supply shortages.
So, how do these medicines work, and what difference could they make to the trajectory of the pandemic, provided such obstacles can be overcome?
What are antivirals and how do they work?
Most antivirals work by either blocking the ability of viruses to infect cells or preventing them from making additional copies of themselves and releasing them to infect additional cells. The majority are designed to target specific viruses, although some broad-spectrum antivirals are effective against a wide range of viruses.
They can be further split into injectable antivirals given in hospital, once a patient's condition has already deteriorated, and oral drugs that can be given during the earliest phase of infection to prevent it from getting worse. For instance, remdesivir is a broad-spectrum antiviral which is being used to treat some hospitalised patients with COVID-19. It prevents RNA viruses from multiplying by interfering with RNA polymerase, one of the key enzymes they need to replicate their genetic material.
Molnupiravir is another broad-spectrum antiviral used to treat COVID-19, but it is given as a pill during the early stages of infection. The drug is converted into RNA-like building blocks inside human cells, and if SARS-CoV-2 tries to infect them and replicate, its RNA polymerase incorporates these building blocks into the genomes of the new viral particles, resulting in numerous errors that mean they cannot replicate themselves.
Then there's Paxlovid, another oral antiviral that contains two drugs: nirmatrelvir, which inhibits a key SARS-CoV-2 enzyme called 3CL-like protease that the virus needs to replicate, and ritonavir, which was originally developed to treat HIV, and helps to keep nirmatrelvir active in the body for longer by inhibiting its breakdown.
How effective are they?
Remdesivir (brand name Veklury) was the first antiviral to receive emergency authorisation. A large and comprehensive trial by the World Health Organization suggested it has very little effect on preventing death from COVID-19, but other studies have suggested it may reduce the length of hospital stays for some patients, prompting many countries to put it on their treatment lists for adults and adolescents with severe COVID-19. It must be injected by a healthcare professional, and is only authorised for hospitalised patients.
Molnupiravir (brand name Lagevrio) was the first oral antiviral drug to be authorised for COVID-19 (by the UK, in early November 2021), following an announcement by Merck that it halved the risk of hospitalisations and deaths in people with mild to moderate COVID-19. However, later data suggested a smaller reduction in hospital admissions: According to a study of 1,433 unvaccinated adults, published in the New England Journal of Medicine, a month after initiating treatment 6.8% of those who received molnupiravir had been hospitalised or died from COVID-19, compared to 9.7% of those who received a placebo drug. One death was reported in the molnupiravir group versus nine in the placebo group.
On 5 November 2021, Pfizer announced that its oral antiviral drug Paxlovid cut hospitalisations and deaths by 89%. Its trial of 2,246 adults involved both vaccinated and unvaccinated individuals, making the results more relevant to this stage of the pandemic. The trial found that 0.7% of those who received Paxlovid were hospitalised, compared to 6.5% of patients who received a placebo drug. No deaths were reported in the Paxlovid group, but nine who received the placebo drug died.
These results prompted US and UK regulators to authorise Paxlovid in December, when the US also authorised molnupiravir. Other countries have since followed suit, although supplies of both drugs remain limited for now.
What difference could they make in lower-income countries?
Remdesivir is currently given to hospitalised patients, making it less relevant to lower income countries where hospital beds are scarce. It is also relatively expensive, costing the equivalent of US $4,680 for a ten-day course of treatment in developed countries – although its developer, Gilead, has signed contracts with nine generic manufacturers that will sell cheaper versions to lower and middle-income countries.
Oral antivirals are more attractive, because people could potentially take them at home shortly after being diagnosed with COVID-19. Doing so could prevent hospital admissions, and therefore reduce some of the pressures on health systems. "For large parts of the world that have not got good vaccine coverage, this is really a godsend," Charles Gore, executive director of Medicines Patent Pool (MPP), an organisation that works to increase access to medicines, told the journal Nature.
However, many lower-income countries lack the testing capacity and infrastructure to quickly confirm which patients have COVID-19 and dispatch antiviral drugs to them, which could be a major barrier to their use. Antivirals must be given as early on as possible to be effective.
Oral antivirals are, however, cheaper. According to Reuters, the US government has paid around $530 for a five-day course of Paxlovid and $700 per five-day course of molnupiravir. But Merck has signed an agreement with MPP, which should enable generic versions of molnupiravir to be manufactured in low- and middle-income countries.
Already, theWHO has updated its guidelines on COVID-19 therapeutics to include a conditional recommendation on molnupiravir, the first oral antiviral it has included. Because it is a new medicine, and there is little safety data, the WHO has recommended active monitoring of the side effects and suggested it should only be provided to non-severe COVID-19 patients at the highest risk of hospitalisation – typically people who have not been vaccinated, who are older, or have weakened immune systems or chronic diseases.
However, even if they can afford these drugs, the lack of infrastructure to accurately diagnose COVID-19 and distribute them could limit their use. When budgets are limited, COVID-19 vaccines are likely to be a better economic bet.