Gorakhpur's fight against encephalitis
A small town in India is fighting encephalitis for all its neighbouring villages. 
On a Monday night, Rajkumar found his six-year-old daughter having seizures and diarrhoea. He rushed her to the district hospital in Deoria where, after two days, it was confirmed that she had encephalitis. She was sent to Baba Raghav Das (BRD) Hospital in Gorakhpur, the only tertiary care hospital in a 300km² region around Gorakhpur. 
"I thought it was just a normal fever, but now she is in the emergency ward. BRD hospital is quite far from our village, but we will do anything for our daughter," says a visibly worried Rajkumar.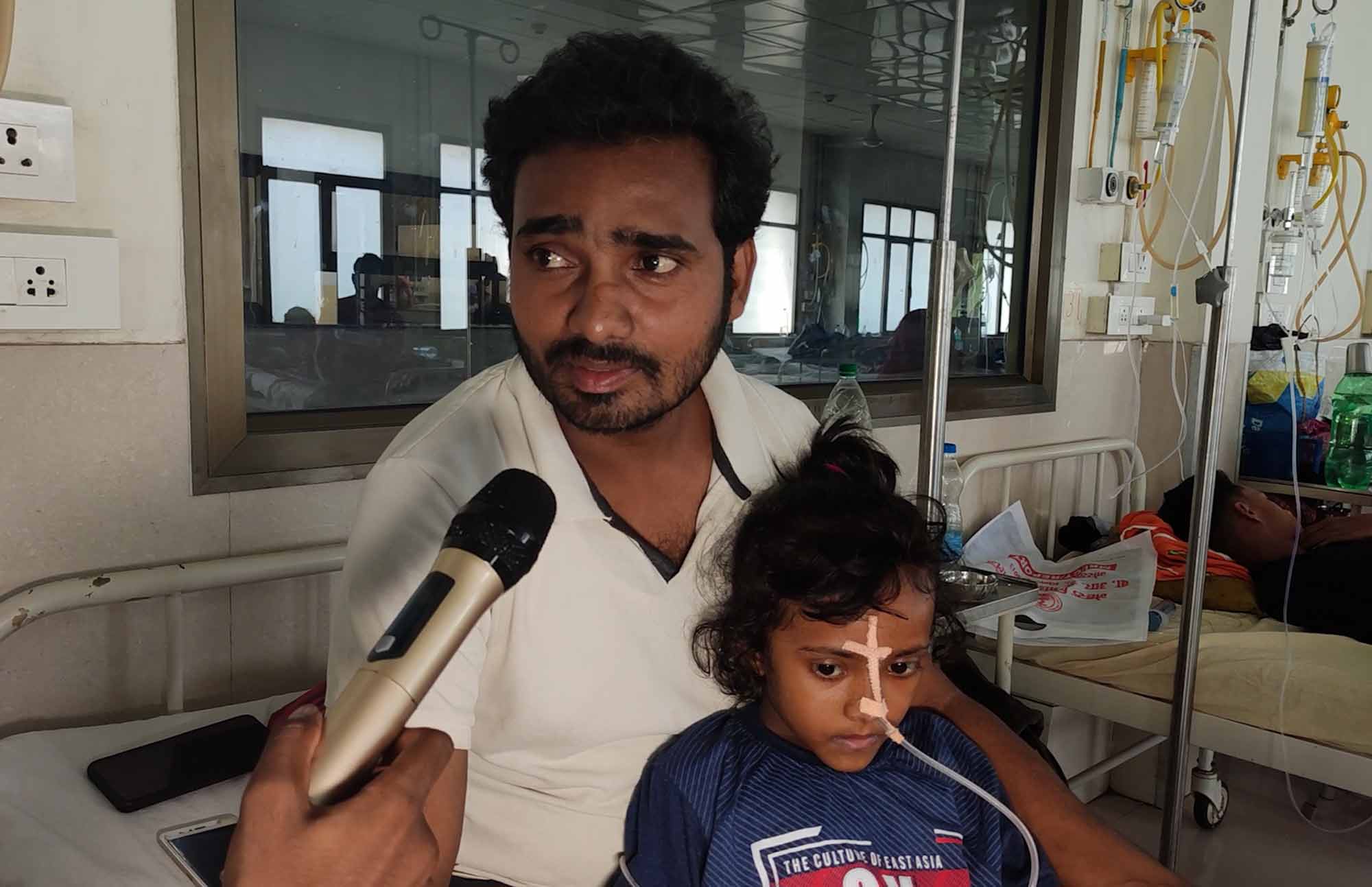 The best way to deal with [Japanese] encephalitis is prevention through inexpensive and widely available vaccines. We are glad that India already has the JE vaccine in its routine immunisation programme.
Encephalitis is inflammation of the brain and can be caused by viral infection, autoimmune disorder or bacterial disease. The primary cause in Eastern Uttar Pradesh (UP) is a viral infection. The encephalitis virus is hosted in birds like herons and egrets as well as in pigs. It is then transmitted to humans via mosquito. 
Next to Rajkumar's daughter lies four-year-old Manu. "He loves to play in the water when it rains. How can you stop a small kid from playing in the rain? We have been here for the last ten days but at least he is getting better," says his mother, Seema, who has come all the way from Kaptainganj, 40km away. 
"The hospital is nice. They are treating my child for free. We do not have the money to pay for a private hospital. They also provide all the children with milk and food," Seema says.
From 2005 to 2018, there were 47,509 encephalitis cases reported in Uttar Pradesh with 8,373 patients succumbing to the disease. Explaining why the burden of encephalitis is higher in Gorakhpur, Dr Vishwas Singh, a retired doctor from BRD Hospital says, "There are two forms of encephalitis active in Eastern UP – Acute Encephalitis Syndrome (AES) and Japanese Encephalitis (JE). Gorakhpur is located in the Terai region of India where humidity and rain provide the perfect breeding ground for the mosquitoes that carry the encephalitis disease. 
Have you read?
"Since BRD hospital acts as a nodal point for all nearby villages, it seems that we have more cases than other towns. We witness increased encephalitis cases in the monsoon months (August and September). Poor sanitation in villages is another reason for the increasing number of encephalitis cases, but the situation is changing now."
Explaining the improvements, Dr Anita Mehta, head of the Paediatric Department, says, "The government has set up a 100-bed ward specifically for the treatment of encephalitis-affected children for free. Every year we call upon 20 to 30 doctors from the primary health facilities in the nearby villages to train them to deal with encephalitis. The best way to deal with [Japanese] encephalitis is prevention through inexpensive and widely available vaccines. We are glad that India already has the JE vaccine in its routine immunisation programme."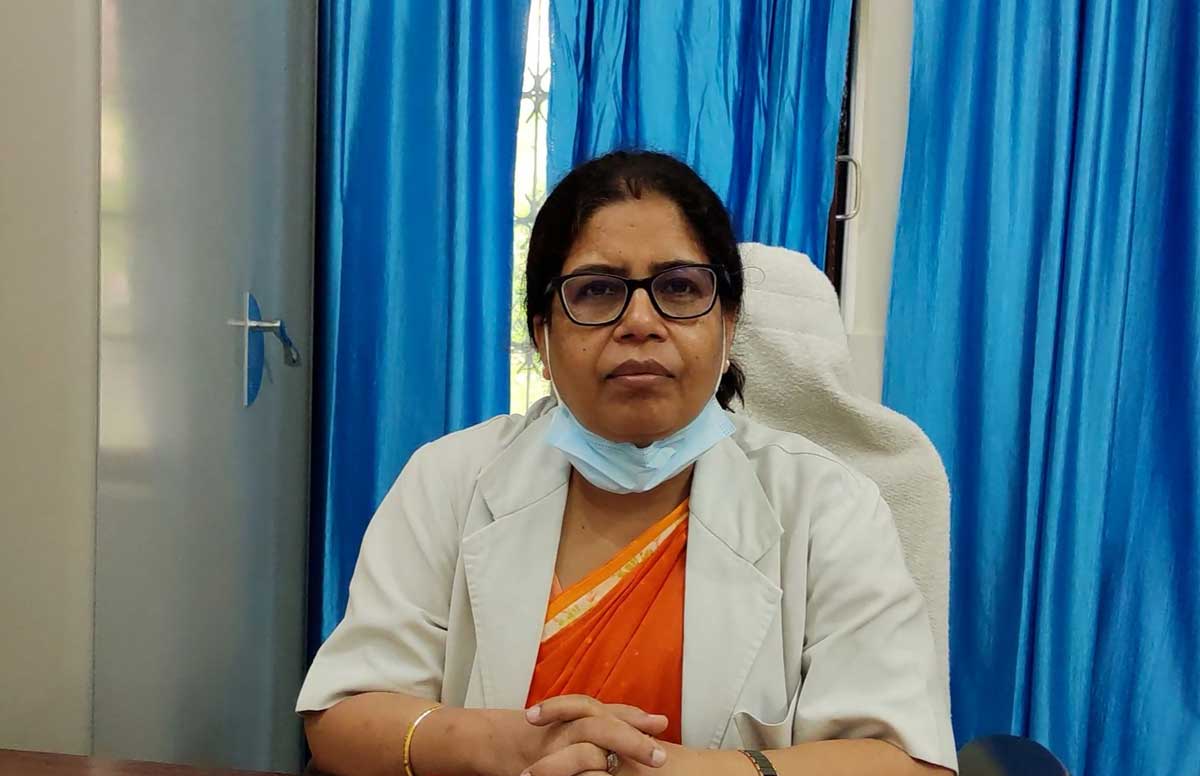 With advancements in medical technologies, more research into encephalitis, and mass awareness about encephalitis and its vaccine, I am sure we can eliminate encephalitis in the same manner that we eliminated polio from India.
Recent government initiatives have paved the way for a 95% reduction in the number of encephalitis cases reported since 2018, however there continue to be some challenges. 
"The main challenge is that, in about 25% of the cases, we are unable to determine the cause of the brain fever and, therefore it becomes difficult to create a treatment plan. The Indian Council of Medical Research (ICMR) opened its regional branch in Gorakhpur in December 2021. We are quite positive that their research will help us understand the various causes of AES and JE in children. Another challenge is that of awareness, in particular people understanding how encephalitis spreads, so they can protect their children. We also want every child to get the JE vaccine," says Dr Mehta.
"Dastak Abhiyan, a government initiative launched in association with UNICEF, has many health workers going door-to-door to all the homes in the encephalitis-affected villages to spread information about it. We urge people not to visit 'quacks' and to follow preventive measures like drinking clean water and getting an encephalitis vaccine," says Champa Devi, an ASHA worker (Accredited Social Health Activist) from the nearby Chirgoda village. 
Dr Vishwas is quite positive about the situation: "The BRD hospital is serving encephalitis cases coming from neighbouring towns of Bihar and our neighbouring country, Nepal. Cases are comparatively less now and we are thankful to our doctors. With advancements in medical technologies, more research into encephalitis, and mass awareness about encephalitis and its vaccine, I am sure we can eliminate encephalitis in the same manner that we eliminated polio from India."