Lumpy skin disease is spreading fast in Pakistan
Five million dairy farmers and meat sellers are being hit hard by a Lumpy Skin Disease outbreak affecting their cattle.
Meer Bukhsh, a cattle farmer based in the Thatta district of Pakistan, is devastated. His 20 cows – his livelihood – have been infected by the rare Lumpy Skin Disease (LSD). Bukhsh and his son Meeral knew nothing about LSD before February 2022, when two of his cattle got infected and died within a month.
"We immediately rushed to the only veterinary doctor in our small town. He treated the cattle with traditional veterinary medicines. But soon all of my cows got circular, firm coalescing nodes on their skins. None of the traders in my town would risk buying these diseased cows; I tried a beef butcher in Mirpur Khas (a town not too far from Thatta) but, because of the LSD, butchers refused to sell the meat," Bukhsh says.
It's estimated that five million dairy farmers and meat sellers are suffering from the economic fallout of the LSD outbreak.
He continues, "We dried the beef into jerky thinking that would be better and gave it away to beggars, but they complained of stomach pain. After two weeks, when my second infected cow died, we simply disposed of its carcass."
According to the Sindh livestock department, as of the end of April 2022, approximately 36,000 cattle have been infected with LSD. The one positive is a low mortality rate: only 300 cows have died.
What is Lumpy Skin Disease?
The LSD virus, caused by the Capripoxvirus, is an emerging threat to livestock worldwide. It is genetically related to the goatpox and sheeppox virus family.
LSD is primarily transmitted in cattle and water buffalo by blood-feeding insects. Its clinical signs include the appearance of circular, firm nodes on the animal's hide. They immediately start losing weight and have a reduced milk yield.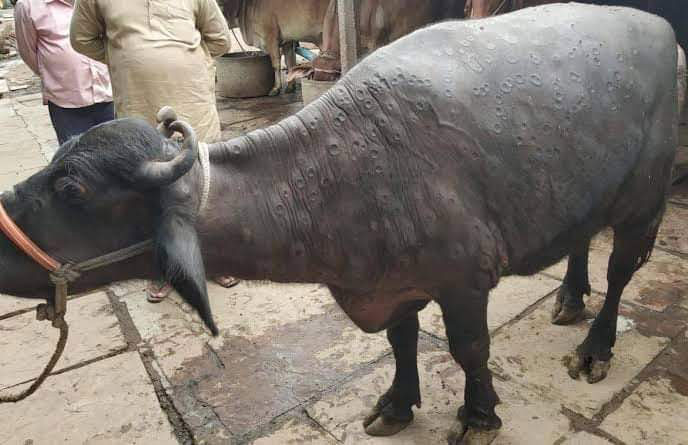 Since its first outbreak in 1928 in Africa, no direct transmission of LSD to humans has been reported. Still, it is listed as a notifiable disease due to its social and economic impact on the places that it spreads in.
Lumpy Skin Disease is ravaging the lives of cattle farmers
"Following the growing number of LSD cases in Sindh province, we had to deal with a public that was caught up in certain falsehood, for example, that the virus could affect humans via the milk and meat of diseased animals, says Dr Solangi, a veterinary doctor in the Sindh livestock department.
"The small-scale cattle farmers who earn a living by selling off a few litres of milk have suffered. Most of these farmers are illiterate and aren't aware of prophylactic measures that are vital to stop the progression of LSD. As a result, the Sindh livestock department has been educating cattle farmers on cleaning wounds, applying antibiotics, and properly isolating sick animals," Dr Solangi adds.
Saleem, a dairy farmer from Karachi cattle colony, laments, "We are financially overburdened as thousands of cows have been affected and we have had to slaughter our animals to save others."
The mass slaughtering of cows also has a potential threat to human health due to dumping of carcasses near densely populated areas.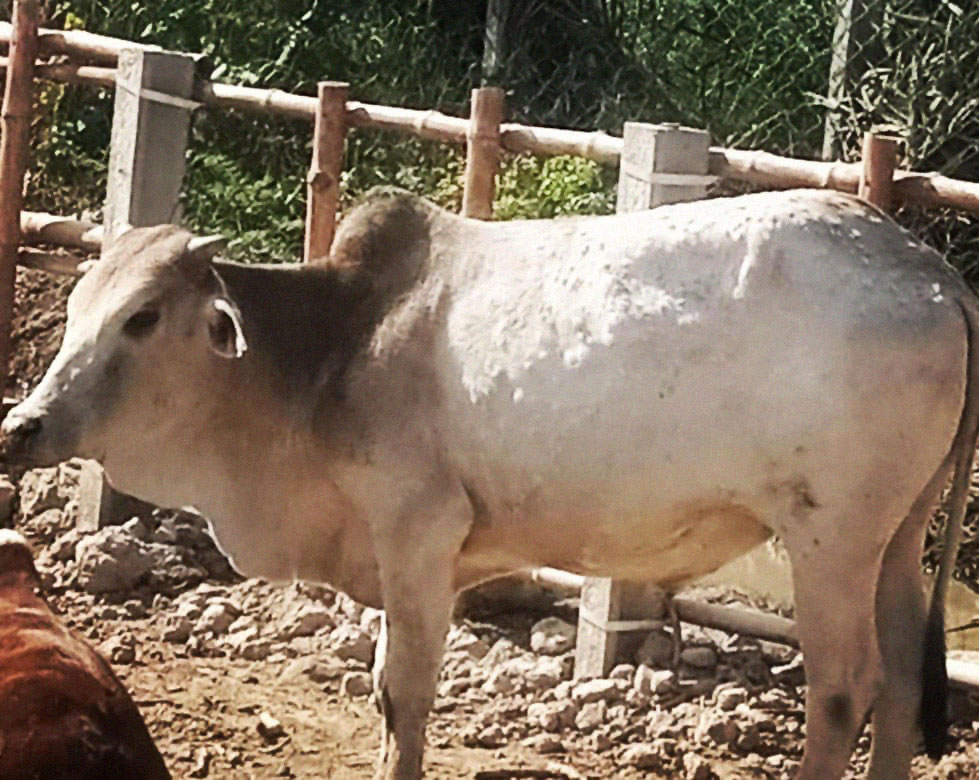 A survey carried out by Dawn Pakistan reveals that, in Karachi city alone, the selling of milk and meat had dropped by between 60% and 70% in February and March due to reduced production, the reduction in livestock and fears around how LSD affects humans.
Vaccine rollout for cattle
The Director-General for Livestock Pakistan, Dr Nazir Hussain, says, "The local government had 30,000 vaccine doses in stock, which were immediately administered to cattle in Karachi in March 2022. The federal government urgently imported four million vaccine doses from Turkey for the rest of the province. Consequently, we vaccinated two million cows in several districts of Sindh in a two-week period."
Since the vaccine from abroad is expensive, the Sindh government aims to develop its own vaccine. Researchers from Dow Medical University Karachi have been provided with the necessary funding and are optimistic they can accomplish this in nine months.
It's estimated that five million dairy farmers and meat sellers are suffering from the economic fallout of the LSD outbreak. Pakistan's government is importing another vaccine consignment from Jordan to combat the vaccine shortfall and providing compensation to cattle farmers to minimise their losses.
"Although no direct transmission of LSD to humans has been reported so far, the government has banned the sale of milk and meat from diseased cattle. It is now mandatory to boil milk and over-cook beef, but the worry is that the general public aren't fully aware or don't always follow these," says Dr Hussain.