Can India finally eliminate rabies? A state-level study from Goa offers hopeful signs
A new study analysing a rabies control programme in India's smallest state finds a combination of dog vaccination, human education, and virus surveillance both effective and cost-effective.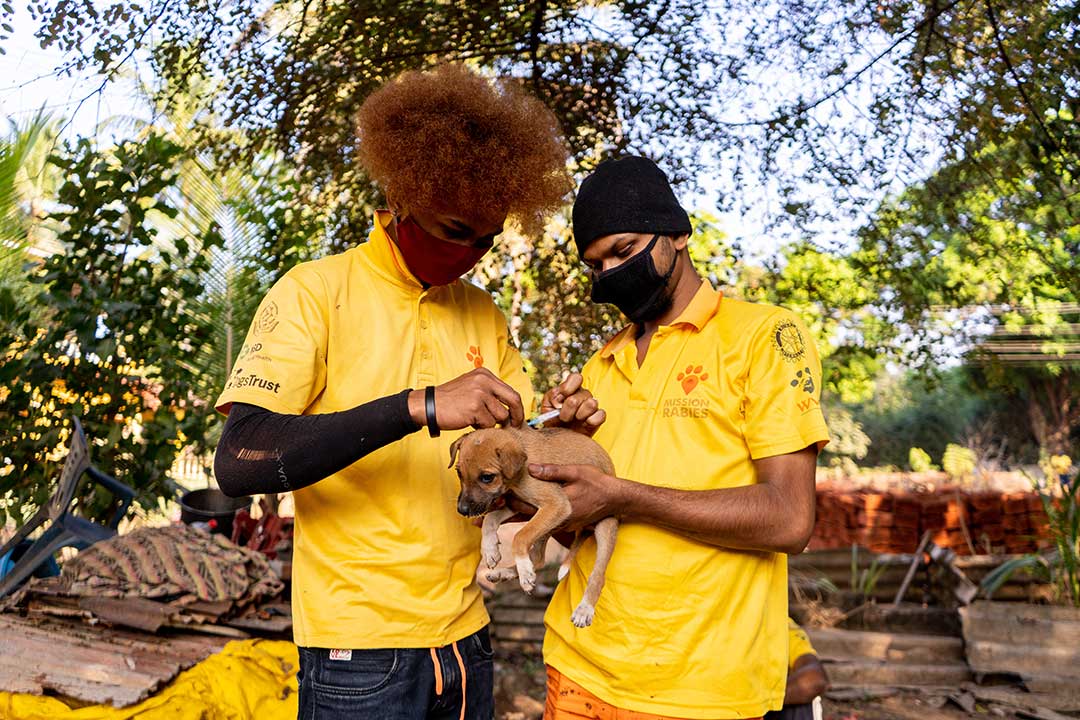 Each year tens of thousands of people die of rabies, an acute, progressive viral infection which is almost 100% fatal in the absence of timely post-exposure prophylaxis.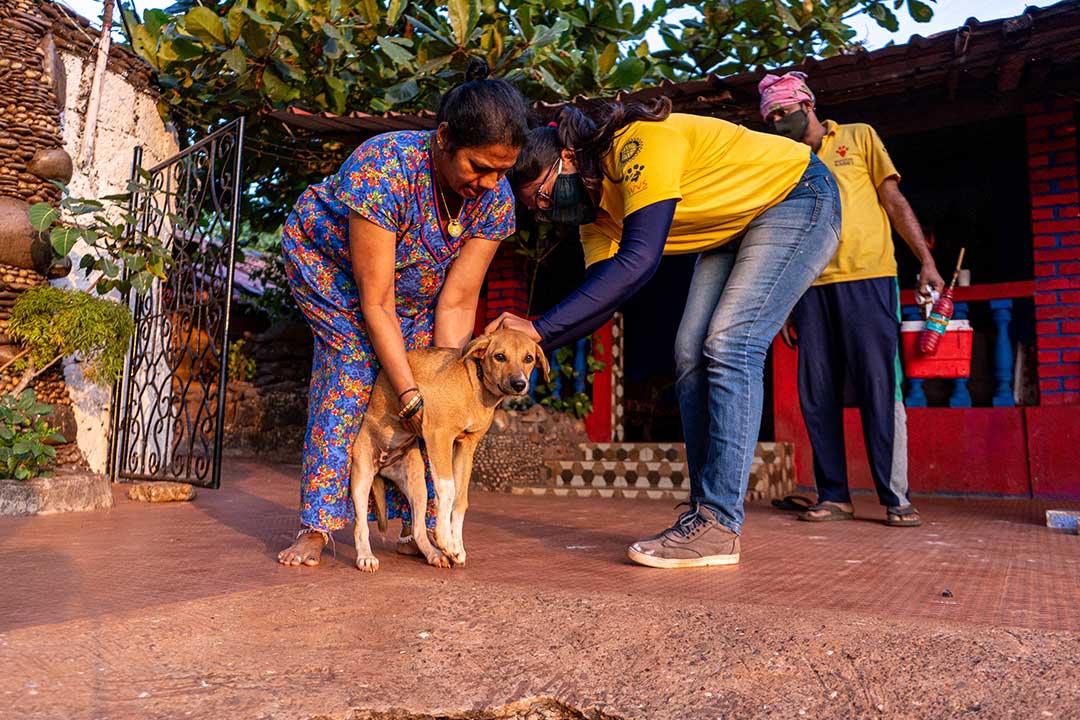 Ninety-nine percent of those deadly human infections begin with the bite of a rabid dog. WHO has set a target of zero human deaths from dog-mediated rabies by 2030. Is that achievable? Moreover, is it financially viable in the lower-income public health settings most burdened by the disease? A new study from Goa, in India, offers hopeful indications.
The big question is whether the successes of the Goan example can be scaled up and replicated in other states across India. The researchers' analysis suggests it should be economically feasible, and the paper's authors strike a hopeful tone.
While post-exposure prophylaxis (PEP) – a protocol of wound-washing, immunoglobulins and vaccination administered as soon as possible after a bite – prevents death from rabies in humans, it doesn't reduce rabies incidence. Humans are, after all, a dead-end victim for a virus that travels in saliva and is transmitted by bite.
For more than 100 years, the clearest route to elimination of dog-mediated rabies has been via mass vaccination of the animal hosts. It's worked in plenty of countries. Still, in others, like India, which grapples with a third of the world's rabies burden, large populations of free-roaming, hard-to-track, often hard-to-reach dogs have made elimination an elusive goal.
But the new research, which takes a deep look at a rabies-control programme running since 2013 in the coastal state of Goa and which was published today in Nature Communications, shows that elimination of human dog-mediated rabies by a combination of mass dog vaccination, human education and intensified rabies surveillance is feasible and cost-effective – at state-level, at least.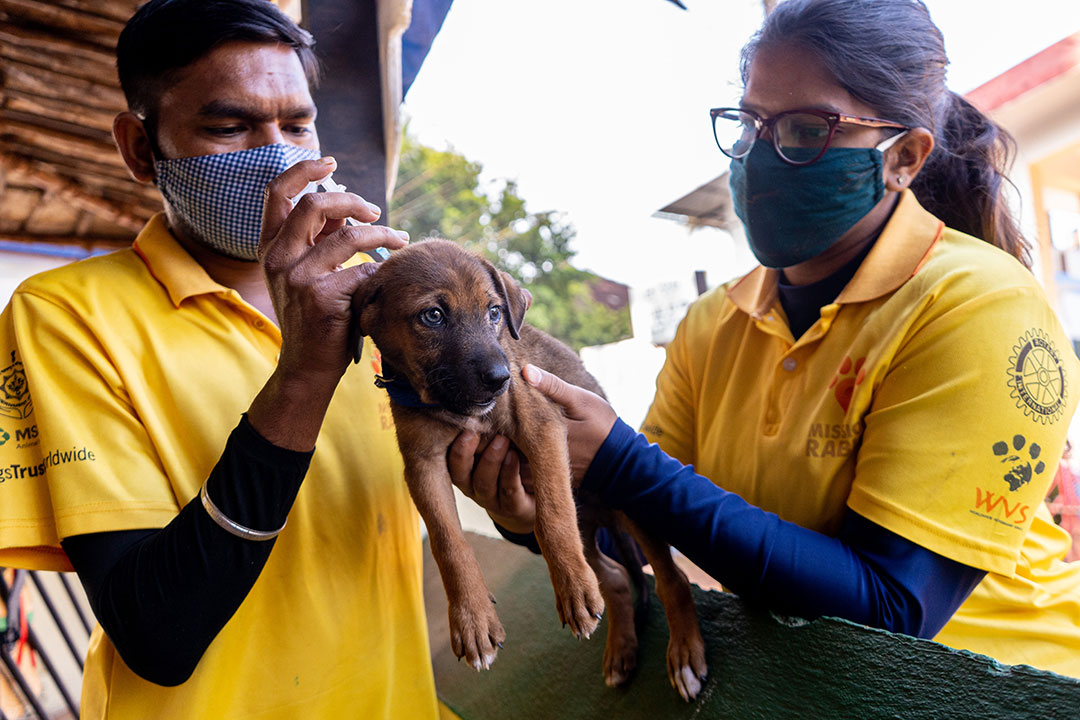 What did the researchers do?
The research, a collaboration between the Government of Goa, the UK-based charity Mission Rabies and the University of Edinburgh, evaluates the progress of an ongoing rabies-control programme between 2013 and the end of 2019. The programme mounted a three-pronged offensive against the virus's spread: dog vaccination, rabies education, and intensive rabies surveillance in both humans and dogs.
The Goan dog vaccination campaign, profiled in this publication in 2021, targeted 70% of dogs, a coverage rate at which viral perpetuation is understood to be halted. Using a smartphone app that spatially directed remote vaccinators – who either went door-to-door to target pet dogs, or caught, vaccinated, and released roving dogs – the programme was able to massively increase both geographic extent and total number of jabs administered to the state-wide dog population between 2013 and 2017.
2017 was the first year in which the researchers found the targeted "intensive state-wide vaccination was achieved" – a level of protection sustained for the following two years, too.
Rabies education was conducted primarily in schools: children under 15 account for 60% of all human rabies cases. Lessons – covering potentially life-saving guidance on how to avoid dog-bites, outlining what to do in case a dog-bite occurred, and explaining the importance of canine vaccination – were delivered to more than 880,000 people between 2014 and 2019.
The programme also worked on intensifying rabies surveillance, by improving the reporting of suspected rabid dogs via a hotline. Suspected rabies cases were followed up by veterinary field investigation, to examine the animal in question and interview people either involved or exposed.
What did they find?
Long story short, Goa became India's first state to achieve human dog-mediated rabies elimination.
The state's count of human dog-mediated rabies fatalities dwindled from 17 in 2014, to zero in 2018 and 2019, even as rabies surveillance increased. The number of reported dog-bites increased from 785 per 100,000 in 2012, to 1,430 per 100,000 in 2019.
Humans may have been accessing PEP more reliably as a consequence of better education and surveillance, but it's also possible that amid wider canine vaccination, fewer dog-bitten humans were actually being exposed to the rabies virus. The mean state-wide occurrence of confirmed canine rabies decreased by 92% within the period of study – from 10.6 cases per month in 2014 to 0.8 cases per month in 2019.
Though at US$ 3.45, the mean cost of vaccination per dog in Goa during the period of study was higher than reported global averages (US$ 2.18) – a consequence of the need for "advanced vaccination techniques" (like hand-catching slippery strays) – the positive health-system impacts outweighed the financial demand.
Taking into account dog and human demographic data, annual dog vaccination coverage, PEP costs and rates of access to PEP, they calculated that "over a 10-year projection (2013-2023), the intervention was estimated to prevent 121 human rabies deaths and 3,427 DALYS at a mean cost of 567 USD per DALY averted". By the end of the period of study, 80 deaths and 2,249 deaths had been averted.
Based on WHO criteria of cost-effectiveness, then, the programme was adjudged "very cost-effective."
What does this mean?
The big question is whether the successes of the Goan example can be scaled up and replicated in other states across India. The researchers' analysis suggests it should be economically feasible, and the paper's authors strike a hopeful tone.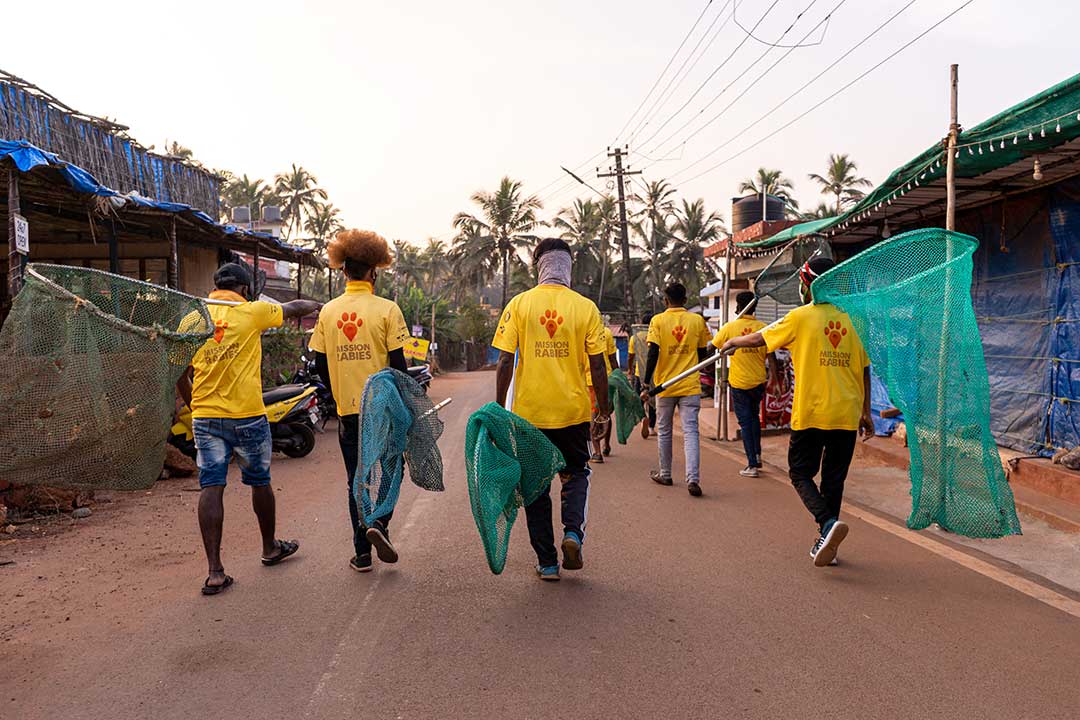 Dr Andy Gibson, Director of Strategic Research at Mission Rabies points to the custom-built app the team used to dial in "unprecedented spatial precision" in targeting dog populations as a "game-changer". Dr Marvin Lopes, Deputy Director of the Department of Animal Husbandry and Veterinary Services in Goa, a co-author of the paper, called his state's achievement "an important milestone on the path to a rabies free India".