Monkeypox cases waning, but global threat remains
The global outbreak is winding down, but scientists say this is the time to use vaccines and antivirals to control the virus before it mutates into a bigger threat.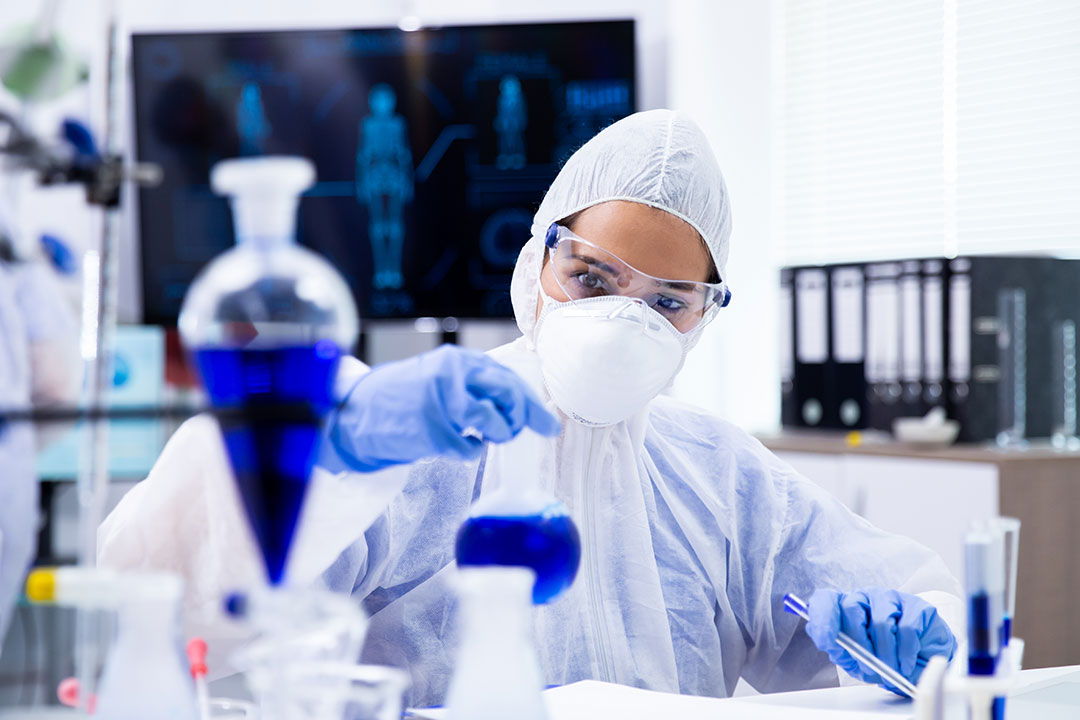 Indications that the global outbreak of monkeypox is easing, two months after the World Health Organization (WHO) declared monkeypox a Public Health Emergency of International Concern, is encouraging news, but it's not cause for celebration just yet.
While numbers of cases are dropping off overall, clusters of infections remain and the virus continues to circulate in parts of Africa. While rich countries are using vaccines licensed against monkeypox, lower income regions have yet to use them. Scientists are warning that it's critical to watch how the virus mutates and understand how well vaccines and treatments are working.
Patchy progress
Since the outbreak started around four months ago, more than 62,000 confirmed cases have been reported to WHO from 105 countries and territories, with 23 deaths. The current outbreak is mostly spread during sexual contact, and is largely affecting men who have sex with men.
"Just because a disease like monkeypox appears to be controllable does not mean it will stay controllable."
Last week, WHO confirmed that the number of weekly reported monkeypox cases continues to decline, with Dr Rosamund Lewis, the WHO's technical lead for monkeypox, attributing this drop in infections to engaging with affected communities and vaccination campaigns. 
However the virus continues to emerge in new areas – the latest being Bahrain, Guam and Ukraine. Similarly, in countries like the US, while cases are falling overall, cases numbers are spiking in states like Indiana, Massachusetts and Virginia.
Time for action
Moreover, the virus is endemic in parts of Africa where its circulation is not being tracked as closely. African epidemiologists have been sounding the alarm of rising cases and changing disease patterns changing for a few years now, and have been largely ignored by the rest of the world.
A consequence of this neglect was that monkeypox became a global problem. There were considerable gaps in knowledge, Nigerian epidemiologist Dr Adesola Yinka-Ogunleye told Gavi in an interview this July. Much needs to be understood, she said, about the disease's incubation period, how long it had been circulating undetected, and whether the virus had mutated to make controlling it harder.
"It should not be the case that countries only decide to share leftover vaccines when the epidemic is declining in their countries." 
Rather than taking our attention off monkeypox as cases seem to be dropping, this is the ideal time to focus on eliminating the disease, say researchers.
Mutating monkeypox
As long as the virus remains in high circulation, especially in countries like Nigeria and the Democratic Republic of the Congo, the potential for the virus to move between people and animals remains, say scientists like Dr Oyewale Tomori, a former president of the Nigerian Academy of Science.
Moreover, international travel means that even if the virus is mostly endemic in parts of Africa, cases are likely to spread back to the rest of the world.
Scientists writing in The Lancet warn that monkey pox's relatively low reproductive number (which determines how many people an infected person can spread the infection to; in the case of monkeypox it was estimated to be around 1.29) actually gives the virus much more time to evolve before it is likely to spike into an outbreak of global concern. And by the time the virus gets the world's attention again, it may be harder to put a lid on. As the Lancet researchers write: "Just because a disease like monkeypox appears to be controllable does not mean it will stay controllable."
Access to vaccines
Although there is evidence that some men who have sex with men have reduced their sexual activity, that isn't a sustainable way of controlling the disease, Dr Demetre Daskalakis, deputy coordinator of the White House's monkeypox response, told the New York Times. "We can't ask people to change their behaviour forever. That didn't really work with HIV, so it's not going to work here, either." The answer, he says, is going to be vaccination.
However, so far supplies of monkeypox vaccines have been cornered by wealthy countries, with no vaccines going to Africa, an inequity in access also seen during the COVID-19 pandemic.
This has prompted some scientists to call again for homegrown vaccines in low- and middle- income countries, especially in India, for example, which has substantial manufacturing capacity.
Although the dip in the global pandemic may make richer countries willing to share monkeypox vaccines or antivirals, Prof Piero Olliaro, a professor of infectious diseases of poverty at Oxford University said, "It should not be the case that countries only decide to share leftover vaccines when the epidemic is declining in their countries." 
The situation is similar in Latin America. Peru has no access to vaccines or antivirals, for example, nor does Brazil, despite having nearly 10% of global monkeypox cases.
But given that monkeypox managed to spread in an unprecedented way, never seen before for this type of virus, it seems clear that outbreaks in low- and middle- income countries won't stay that way for long, and eventually the rest of the world will need to invest in controlling the virus.