Courage and duty in Nigeria's Lassa fever outbreak
In spite of the risk of infection, medical workers in Ondo State are putting their lives on the line to save those suffering from deadly Lassa fever.
The last few weeks have been tough for Dr Femi Asunloye. The Senior Registrar at the Federal Medical Center in Owo, South-West Nigeria, has to work extra hours away from his family and loved ones, digging deep for the mental and emotional strength needed to deal with the situation.
"Making this type of sacrifice to save the lives of our people from this virus is what we have vowed to do as medical doctors. It is something I am willing to do over again."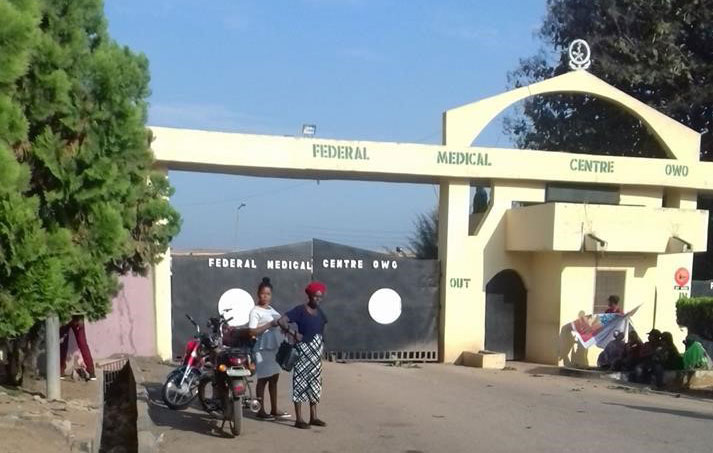 Since the spike in Lassa fever cases in Ondo at the beginning of this year, his life as a senior medical worker has taken a different and difficult turn. Dr Asunloye has witnessed infections and deaths caused by the virus, including among colleagues. But his resolve to combat the outbreak and help save more lives has grown stronger. It is a sacrifice that has proven invaluable in more than a few ways.
"This Lassa fever outbreak has been overwhelming because it is highly infectious," the medical worker says while sharing his experience.
"Being in such a dire situation while caring for patients at the isolation centre has been both challenging and a learning experience for me. There have been times when friends and family members have been worried for my safety, especially as a result of infection among my colleagues. It was frightening at first, but now that fear has subsided," he adds.
"Making this type of sacrifice to save the lives of our people from this virus is what we have vowed to do as medical doctors. It is something I am willing to do over again."
Dr Olatiilu Tope, another medical worker at the surgical department of Federal Medical Centre, Owo, is lucky to be alive. After being infected with Lassa fever and spending ten days battling for his life at the isolation ward of the hospital, existence took a totally different meaning for him. A month after breaking free from the disease, Dr Tope has returned to the frontlines to help other patients triumph over the killer virus.
"I was infected with the virus, fell sick and was admitted in the hospital and treated for ten days. It took me one month before I could return to work. When I went back to help fight the virus, some of my friends thought I was insane. But this is my job; I can't abandon my duty post because of Lassa fever. My colleagues and I have been doing community sensitisation and other programmes to help reduce the rate of infection and fatality," he says.
Dr Taiwo Akinmadelo, another medical worker who has ditched personal safety to help in the fight against the virus in Ondo, says that although many of them were initially scared because of the rate of infection and deaths among colleagues, they have since found the strength needed to tackle the virus head-on.
According to him, support from some non-profit organisations has played a key role in strengthening the fight against the latest outbreak in the state.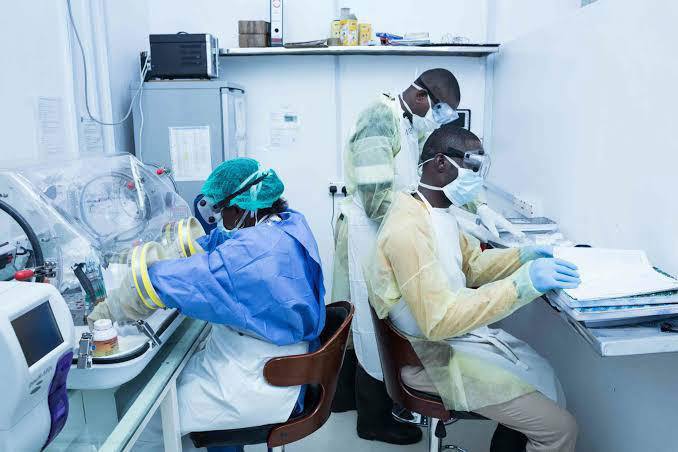 "The availability of personal protective equipment, the preventive measures adopted in the hospital and awareness in the community have played major roles in the progress made so far," he continues. "We were initially scared because of the number of infections and deaths and our experience with Ebola. But now, we are more determined to fight this battle and save people from dying," he says.
According to the Nigeria Centre for Disease Control, from the beginning of January this year to July, at least 164 people have died from the disease out of 857 confirmed cases recorded across the country. The agency adds that at least 54 healthcare workers have been infected with the disease so far, with four of them dying from the virus. Around 70% of cases nationwide have been recorded in six council areas in Ondo State, making the city the epicentre of the virus in the country.
But with the type of courage being displayed by medical workers in Ondo like Dr Asunloye, Tope and Akinmadelo, it may not be too long before Lassa is finally kicked out of the city.