Kangaroo care saving babies' lives in rural Kenya
Kangaroo care – close skin to skin contact with a baby from birth – is not only helping premature babies to survive in Eastern Kenya, it is also helping to change perceptions around COVID-19.
In dry, patched Mutomo village in eastern Kenya, Esther Mbuvi, an expectant mother and small-scale farmer, was attending to her drought-resistant crops before she was hit by extreme pain.
Community elders and other villagers mobilised and she was rushed from her village to the main Mutomo health facility.
"Within two weeks, I saw significant improvement in my preterm baby. He started breathing very well and gained the necessary weight."
Previously, Mbuvi had encountered some challenges in reaching a health facility when giving birth to her other two children. Rugged terrain, a poor mobility network and the distance between her village and the main health facility made going into labour and delivery difficult.
In this instance, Mbuvi, who was just seven months into her pregnancy, was referred to Kitui Kangaroo Mothers Care centre at the main Kitui Level health facility and delivered her baby prematurely.
"It was my first premature delivery and I was discouraged when I saw how small and underweight my baby was," reveals Mbuvi.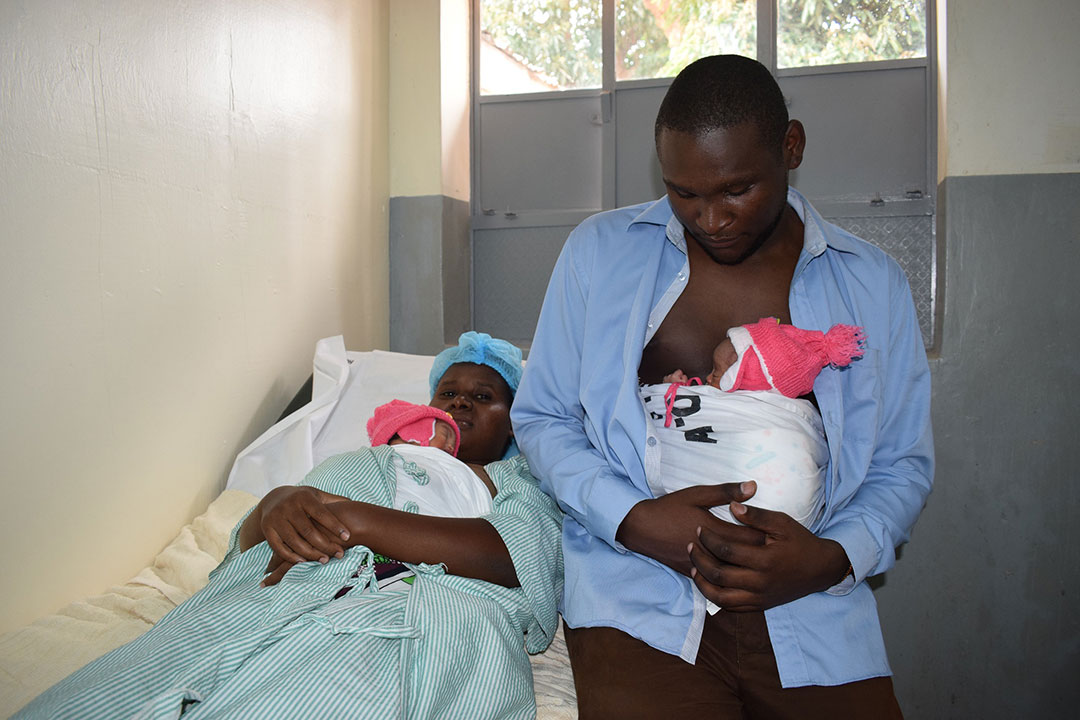 Prematurity is a leading cause of neonatal mortality in Kenya and accounts for 12% of all under-five mortality.  Twelve percent of all babies are at risk of death due to hypothermia, hypoglycaemia and respiratory diseases. More than 180,000 babies are born prematurely in the country.
According to available data, between January and May 2020, 302 prenatal deaths were registered in Kitui County. Fortunately, the Kangaroo Mothers Care Centre has reduced the cases significantly for the year 2021 to 2022.
Kangaroo care is a method recommended by WHO to save babies born before 37 weeks of pregnancy, extremely preterm babies born at less than 28 weeks and late preterm babies.
The innovative facility was introduced to Kenya in 2014 to decrease mortality and morbidity in preterm and low-birth weight infants by providing protection from infections, assisting in regulating infants' temperature and improving breathing and brain functions.
At Kitui health facility, trained nurses counselled Mbuvi and placed her preterm baby under the Kangaroo Mothers Care unit where the infant received skin-to-skin care and weight improvement.
"The nurses were good and advised me not to worry. My child weighed 1.2kg, which is below the recommended 2.5kg. I was told the infant body was not fully developed to support respiratory and breathing roles," says Mbuvi
With the full support of the Kitui Kangaroo Mothers Care, Mbuvi spent two weeks in the unit and she offered her baby skin-to-skin care for at least 20 hours per day, which improved the baby's weight from 1.5kg to 2.5kg.
"Within two weeks, I saw significant improvement in my preterm baby. He started breathing very well and gained the necessary weight. I was discharged and placed under a two months monitoring process," states a visibly elated Mbuvi.
Have you read?
Wilfred Kirimi, the head of the Kitui Newborn Unit, which operates the Kangaroo Mothers Care facility, says that the facility only releases parents whose babies have reached the 2.5kg weight, allowing them to provide skin-to-skin care at home.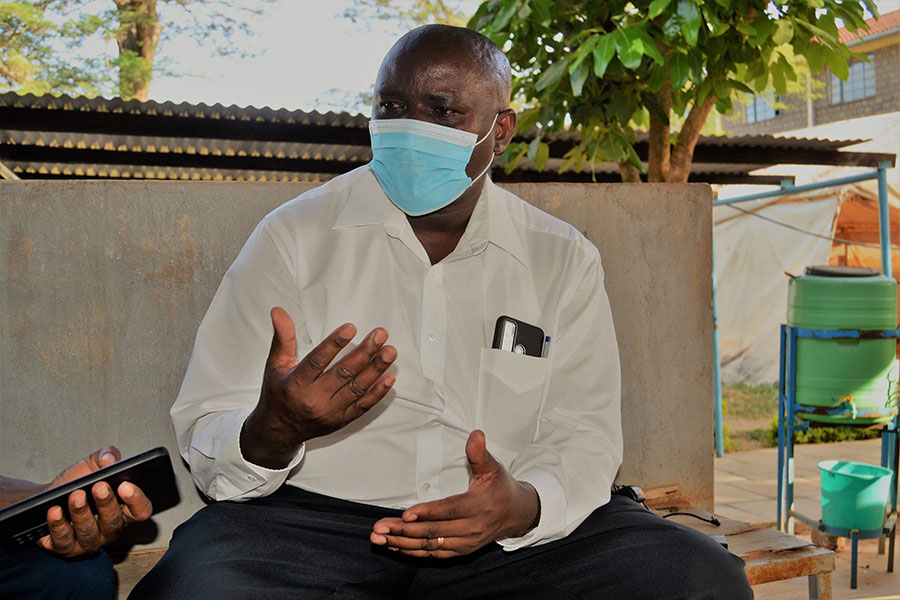 In the Kitui Kangaroo facility, Mbuvi received few approved visitors due to COVID-19 containment measures and most of the of them were only allowed to bond with the babies through a glass cubicle.
"With the containment measures we only allow fathers to bond with their preterm babies and also assist kangaroo mothers in childcare support. Otherwise, other cleared visitors can only see the babies through glass cubicles," explains Kirimi.
Piggybacking on kangaroo facilities
The health authority in Kitui saw also saw the opportunity of using the Kangaroo Mother Care visits to offer COVID-19 education and vaccines to both kangaroo parents and other visitors coming the facility.
"The Kitui Kangaroo Mothers Care facility has reached many people with COVID-19 education and vaccine administration. Visitors and kangaroo parents are given informed COVID-19 education and, as a result, the majority of them have taken their COVID-19 jabs," Kirimi says.
The authority has established satellite Kangaroo Mother Care facilities in hard to reach and far-flung villages in arid Kitui County. They hope that the facilities will also take COVID-19 education and vaccine administration to the remote villagers.
Getting fathers involved
The Kitui health authority also claims that the facility demystifies cultural beliefs associated with premature delivery, tackling the myth that only women can attend to newly born or premature babies.
The paradigm shift was echoed by Patrick Mulaa, Mbuvi's husband. After guidance and counselling from Kitui Kangaroo Mothers Care Centre, he embraced his role as a kangaroo father.
Prior to this, Mulaa focused on the family's crop farm and managing the family while his wife was at the maternity ward.
"I used to make two to four maternity visits. The belief was that it was for the mother to properly bond to the baby while the father takes care of the home. All that has changed and I happily took on the role of kangaroo father," admits Mulaa.
Kitui health authority, with assistance and guidance from developed guidelines and training manuals, prepares parents thoroughly to undertake kangaroo care, including roles and responsibilities.
Kirimi says, "Taking care of the child is the responsibility of both parents. The Kangaroo Mothers Care unit in Kitui has transformed fathers into kangaroo fathers. Kangaroo fathers bond with their infants allowing kangaroo mothers to get time to relax and walk around the facility."